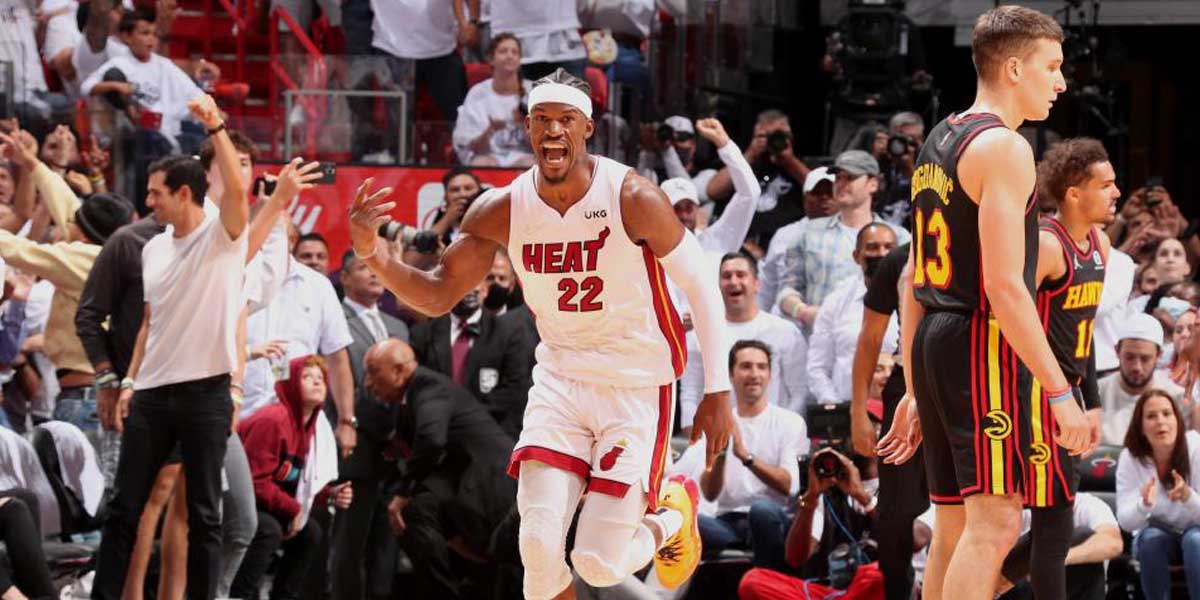 By Leobert Julian A. de la Peña
The Miami Heat continued their mastery over the Atlanta Hawks and swept the first two games on their home floor, 115-105, while the Memphis Grizzlies evened the series at 1-1 after taking Game 2 from the Minnesota Timberwolves, 124-96.
Jimmy Butler had one of his best post-season performances and was lights out for Miami after dropping an insane 45-point outing with five rebounds and five assists.
With the Hawks trying to build momentum while inching closer in the last four minutes of the game, Butler silenced the Atlanta bench after going unconscious including the dagger trey at the right elbow and a sweet side-step layup to help balloon their lead again.
Trae Young had a huge bounce-back night and finished with 25 points but Kyle Lowry's physical defense was still in effect and limited him to only two three-pointers out of his 10 attempts from deep.
Tyler Herro was also huge for the Heat and chipped in 15 points, three rebounds, and two assists and was responsible for the scoring load whenever Butler sat down.
Meanwhile, in the Western conference, the Grizzlies ran their usual high-octane offense and leveled their series against Minnesota.
The balanced Grizzlies attack was evident in the score sheet as seven players contributed double-digit scores in the win.
Ja Morant led the way with 23 points, 10 assists, and nine rebounds backstopped by Jaren Jackson Jr.'s 16-point night.
It was all Memphis from the get-go as they just shut down the offense of Karl-Anthony Towns and D'Angelo Russell who were dominant during their Game 1 win.
In the other result of the playoffs, the New Orleans Pelicans stunned the Phoenix Suns and took Game 2 of their duel, 125-114.