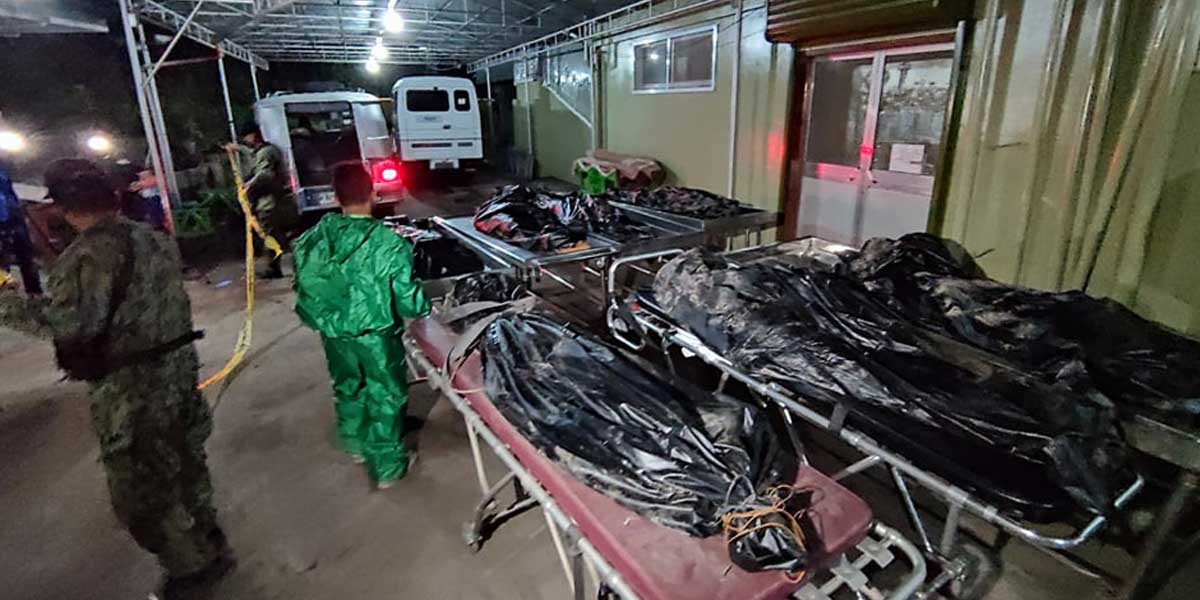 By Jennifer P. Rendon
The Philippine Army's 301st Infantry Brigade has confirmed that 16 members of the New People's Army (NPA) were killed in an armed encounter early morning of Dec 1, 2021 in Miag-ao, Iloilo.
Earlier, the Army reported that eight persons perished in the clash.
Brigadier General Marion Sison, 301st IB commander, said seven fatalities have already been identified.
Sison admitted having received reports that among the two of the fatalities were Joeven Ceralvo alias Lex, commander of the NPA's Komiteng Rehiyon-Panay (KR-P) Southern Front and also a member of KR-P executive committee, and his wife.
"We still have to confirm it from investigators in the field," he said.
Apart from fatalities, witnesses and intelligence reports indicated that 15 persons were injured.
Members of the PNP's Scene of the Crime Operation (SOCO) team were deployed late Thursday morning to process the scene of the incident.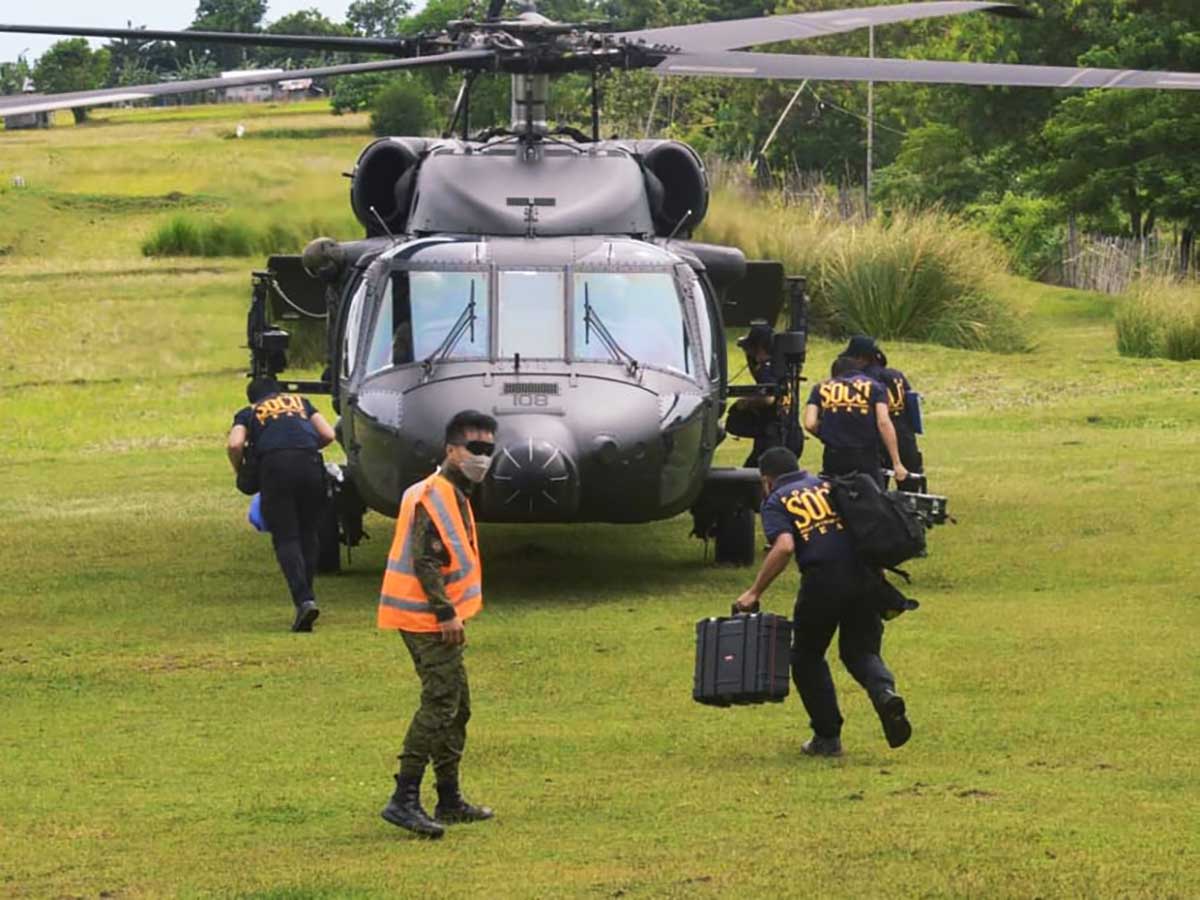 Sison also maintained that necessary force was employed during the encounter that took place at Sitio Burak, Barangay Alimodias, a hinterland village around 25 kilometers from the Miag-ao town proper.
The area bounds Iloilo and the town of Sibalom in Antique province.
The operation was an offshoot of reports from residents and civilian sources that a plenum or meeting of KR-P members will take place in the area ahead of the 53rd founding anniversary of the Communist Party of the Philippines (CPP) on December 26.
"We received that information about three days ago and we immediately planned on our operations," he said.
Given the number of fatalities and wounded rebels, the incident is deemed to be a big blow to the NPA.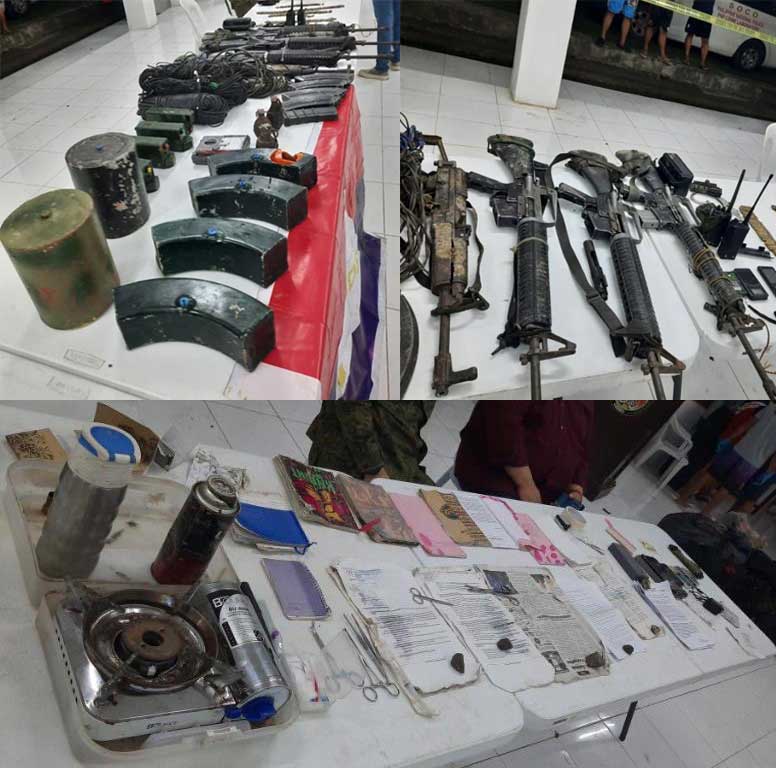 Authorities also recovered three M-16 Armalite rifles, an AK-47 assault rifle, four land mines, a hand grenade, a projector, three detonating cords, and several subversive documents with high intelligence value.
"They were planning a grand tactical offensive to highlight their celebration," Sison said.
By grand tactical offensive, he said they were planning an attack against a military detachment or a police station.
"They were in fact doing a rehearsal on how to carry out their plan," he said.
On top of that, the NPAs allegedly wanted to avenge the losses they had in the past.
"Gusto sana nilang bumawi targeting government forces," he added.
As this developed, military and police forces have secured the areas, as more casualties and injuries are expected to pile up.
Sison said residents in the area were not affected, as the nearest house is around 1.6 kilometers from the encounter site.
"We assure the public that there was no collateral damage as a result of the encounter," he said.
POLICE URGE REBELS TO YIELD
The Iloilo Police Provincial Office (IPPO) has urged rebels to surrender their wounded comrades so that proper medical care will be given to them.
Colonel Gilbert Gorero, Iloilo police chief, made the appeal after receiving reports that several wounded NPAs have not sought medical attention for fear that they would be accused of being traitors.
"We assure their safety. They would also be treated humanely," he said.
Gorero said members of the Provincial Task Force to End Local Communist Armed Conflict (PTF-ELCAC) will be ready to address their immediate needs.