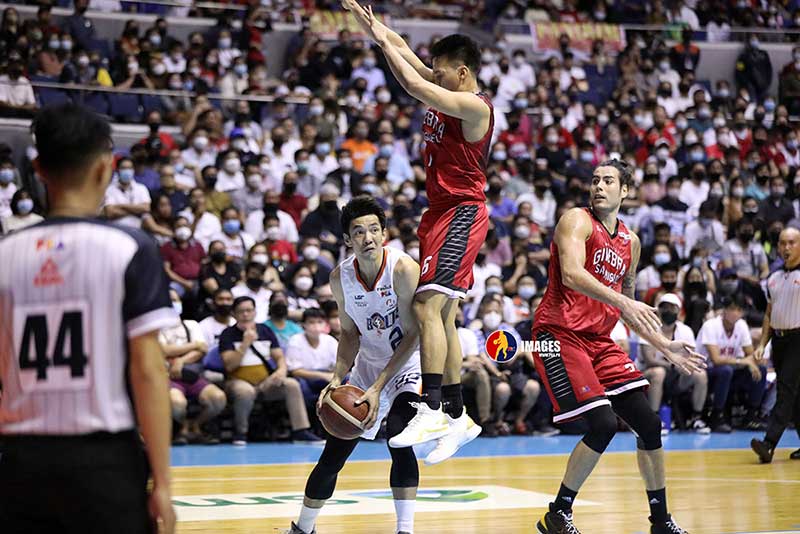 By Leobert Julian A. de la Peña
The Meralco Bolts wasted no time taking care of Game 1 after thwarting the Barangay Ginebra San Miguel, 104-91, during the 2022 PBA Governor's Cup finals.
It was a total team effort for the Bolts as five of their players were able to score double-digits: Allein Maliksi with 22, Tony Bishop with 20, Cliff Hodge with 17, Aaron Black with 12, and Raymond Almazan with 10.
"It's very important to get that first win. If you fall behind, the series becomes much harder to catch up. I thought we really got off to a great start today offensively, and our defense held up very, very well," said Meralco head coach Norman Black.
Ginebra had a lights-out start in the first 12 minutes of the game as Ginebra banked on their scoring in the shaded lane courtesy of open looks from Christian Standhardinger and Scottie Thompson.
However, the second quarter turned into a Maliksi show as the veteran swingman fired 15 of his 22 points in just the period alone.
Maliksi's offensive explosion also helped Meralco establish their first double-digit lead of the game at the 6:11 mark of the second quarter.
The crafty scorer sparked their huge offensive avalanche after hitting back-to-back three-pointers and was also 4/4 from the field in the second quarter.
Ginebra tried to mount a comeback in the third quarter after cutting the Meralco lead to just five but Bishop and the rest of the guys continued to execute their offensive game plan and ballooned the lead to as much as 18 points.
"In the second half, Tony Bishop started scoring the basketball, which helped us a great deal. In the first half, I thought the locals carried us for the most part. In the second half, Tony stepped up and made some big shots," added Black.
Super import Justin Brownlee led all scorers with 27 points while Standhardinger and Thompson combined for 39 points.