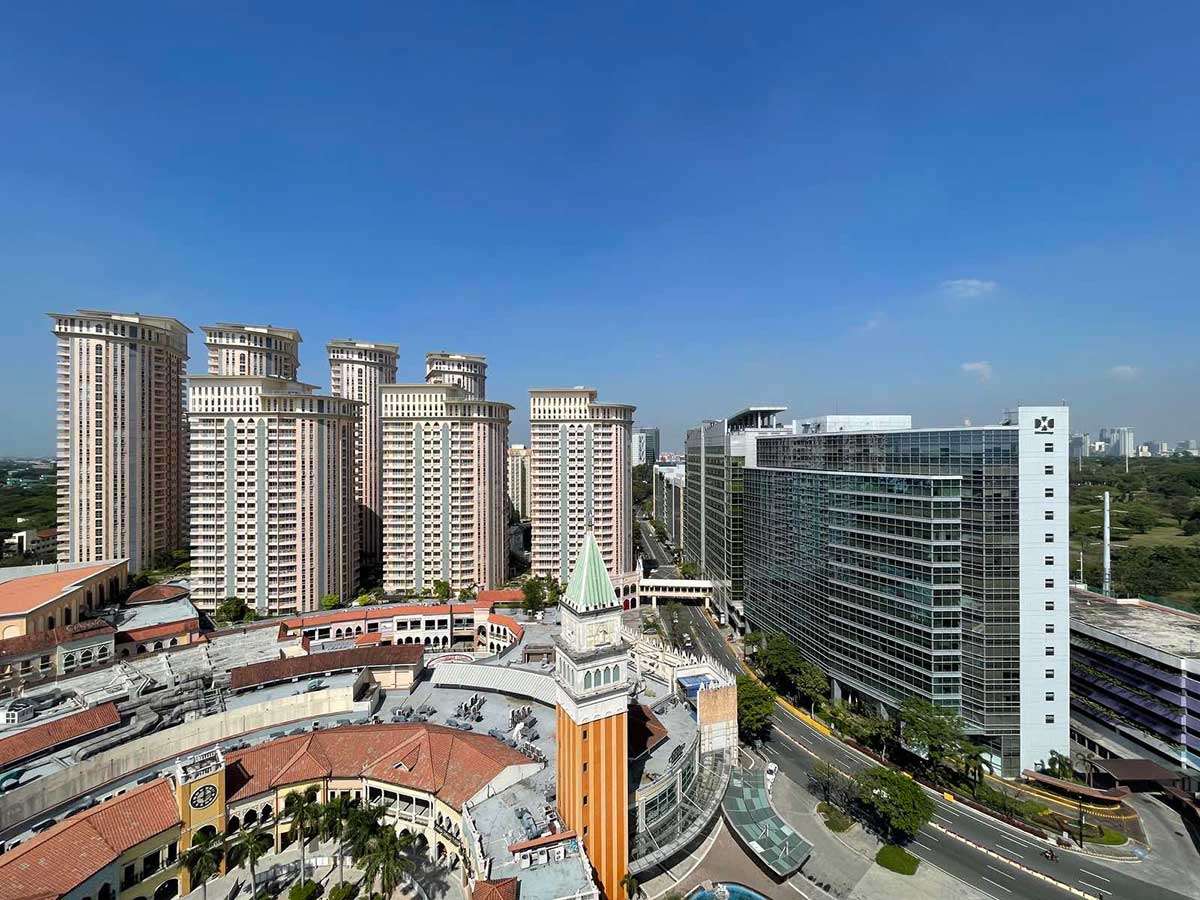 Megaworld, the country's largest developer of integrated urban townships, grew its attributable net income by 39% to P2.6-billion in the second quarter this year compared to P1.9-billion in the same period last year, as the company benefited from its strong office leasing business and the improved performance of its retail and hospitality businesses.
Quarterly core revenues grew 20% as compared to the preceding quarter to P11.2-billion, highlighted by the recovery of all its business segments during the second quarter.
The company's rental income increased by 4% to P3.2-billion during the second quarter, with Megaworld Lifestyle Malls growing its rental income by 5% to P537-million, sustaining its recovery trend since the third quarter of 2020. The company's lifestyle mall business rolled out initiatives to encourage foot traffic and expand online sales channels as the lockdowns were eased. It also continued its support to its retail partners in recovering from the impact of the pandemic by waiving rental fees since last year.
Megaworld Premier Offices, on the other hand, registered a 4% increase in its rental income during the quarter to P2.7-billion. The company has been seeing bright prospects ahead on the back of the steady growth outlook for the BPO sector, which makes up the bulk of Megaworld's office locators.
Megaworld Hotels & Resorts, likewise, posted 16% growth in its hotel revenues to P389-million during the quarter, on the back of the stable performance of the company's in-city hotels and the opening of Kingsford Hotel in Westside City last March.
Real estate sales during the second quarter also grew 29% to P7.6-billion, as construction activities improved during the period.
"We attribute the steady recovery of our businesses to our ability to identify opportunities amidst the pandemic, as we continue to focus our efforts to create products and services that meet the evolving needs of our customers. While everything remains uncertain as far as the impact of the Delta variant will affect business in the coming months, we remain hopeful that the increasing number of vaccinated Filipinos will help sustain consumer confidence henceforth," says Kevin L. Tan, chief strategy officer, Megaworld.
For the first six months of the year, the company's attributable net income was slightly down by 7% to P5.0-billion year-on-year.
Consolidated revenues reached P22.2-billion, but netting out the impact of interest and other income, the company's core revenues registered at P20.6-billion.
Rental revenues decreased by 13% to P6.3-billion during the first half of the year compared to P7.2-billion in the previous year.
Real estate sales amounted to P13.5-billion, down 5% year-on-year, while reservation sales ended flat at P37.2-billion during the first half of the year.
Hotel revenues also declined by 21% year-on-year to P724-million from P918-million as travel restrictions remained in place.
To date, Megaworld has 26 masterplanned integrated urban townships, integrated lifestyle communities, and lifestyle estates across the country, namely: Eastwood City in Libis, Quezon City, (18.5 hectares); Newport City in Pasay City (25 hectares); McKinley Hill (50 hectares), McKinley West (34.5 hectares), Uptown Bonifacio (15.4 hectares), and Forbes Town (5 hectares), all in Fort Bonifacio, Taguig City; Lucky Chinatown in Binondo, Manila (3 hectares); The Mactan Newtown in Lapu-Lapu City, Cebu (30 hectares); Iloilo Business Park in Mandurriao, Iloilo City (72 hectares); Sta. Barbara Heights in Sta. Barbara, Iloilo (173 hectares); Boracay Newcoast in Boracay Island (150 hectares); Twin Lakes in Alfonso, Batangas near Tagaytay (1,300 hectares); ArcoVia City in Pasig City (12.3 hectares); Southwoods City in the boundaries of Cavite and Laguna (561 hectares); Davao Park District in Lanang, Davao City (11 hectares); Alabang West in Las Piñas City (62 hectares); Eastland Heights in Antipolo, Rizal (640 hectares); Suntrust Ecotown in Tanza, Cavite (350 hectares); Maple Grove in General Trias, Cavite (140 hectares); The Hamptons Caliraya in Lumban-Cavinti, Laguna (300 hectares); The Upper East (34 hectares) and Northill Gateway (50 hectares) both in Negros Occidental; Capital Town Pampanga beside the Pampanga Provincial Capitol in the City of San Fernando (35.6-hectares); Westside City in the Entertainment City in Paranaque City (31 hectares); Empire East Highland City in Antipolo, Rizal (24 hectares), Arden Botanical Estate in the boundaries of Trece Martires and Tanza, Cavite (251 hectares).