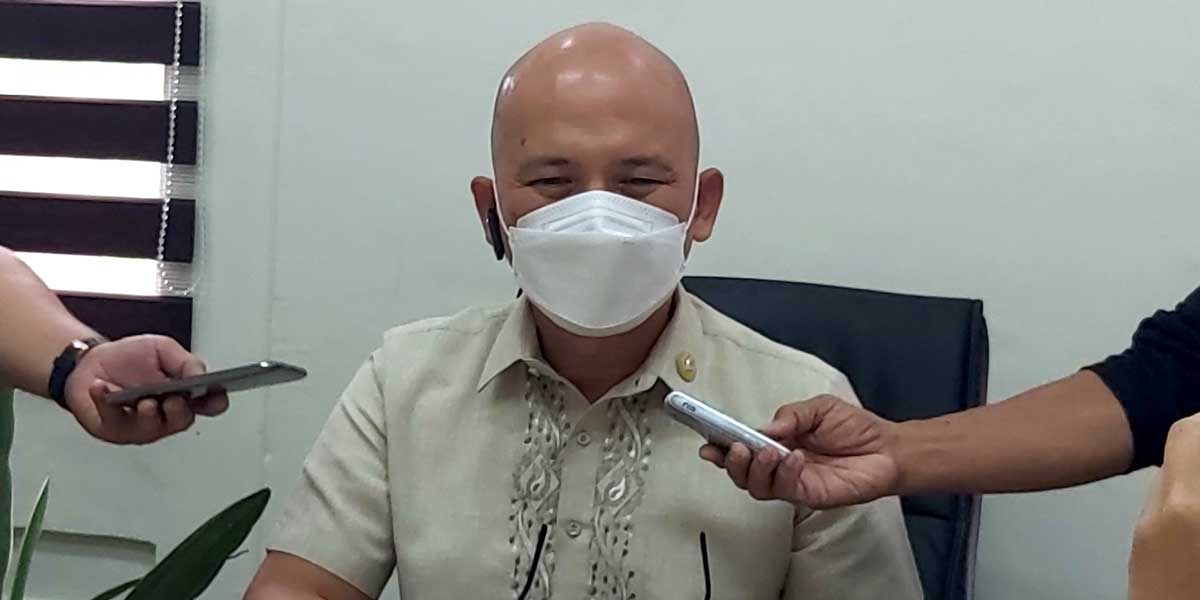 By Dolly Yasa
BACOLOD City – Negros Occidental Provincial Administrator Rayfrando Diaz said the medical community has to be consulted amid the clamors of lifting the RT-PCR requirement for inbound travelers to the province of Negros Occidental.
Diaz told reporters Thursday that Governor Eugenio Jose Lacson would not favor the lifting of the RT- PCR test because of the upsurge in cases.
He also said that while the business community wants the lifting of the RT- PCR, the health sector has to be consulted "because at the end of the day they are the ones taking care of the sick."
"Ang panawagan sng business is to set aside the RT-PCR test. We want to check with the medical community if gina-tindungan nila or gina-supportahan ang pag-set aside sang RT-PCR test," Diaz said.
He also appealed to the public to understand that these measures are only until the end of the month.
"You see our hospitals are closing, our health offices are closing for disinfection and contact tracing kay tungod sila gakaigo because of the patients ga kadto sa ila may dala nga virus. We have to come up with a consensus. They have to be consulted because ultimately they will bear the burden of curing and taking care of the sick," he added
Meanwhile, Diaz said Lacson has placed himself on a three-day self-isolation after he experienced a sore throat while leading the distribution of relief assistance in southern Negros, earlier this week.
He said they noticed that Lacson was having a hard time during his speeches in the towns of Cauayan and Hinoba-an.
Upon their return to Bacolod City, Lacson immediately underwent a rapid antigen test, and the result showed that he was "non-reactive."
However, he was still advised by doctors to take a three-day "health break."
"He was given medication for cough," Diaz said.
Earlier, Lacson reminded the public not to treat any fever as a normal case, but instead consider it as suspected COVID-19 symptom and isolate.
Lacson made the reminder after it was observed that fever, colds and cough have become prevalent.
He said everyone is currently treating it as common or normal because of the existing weather condition.