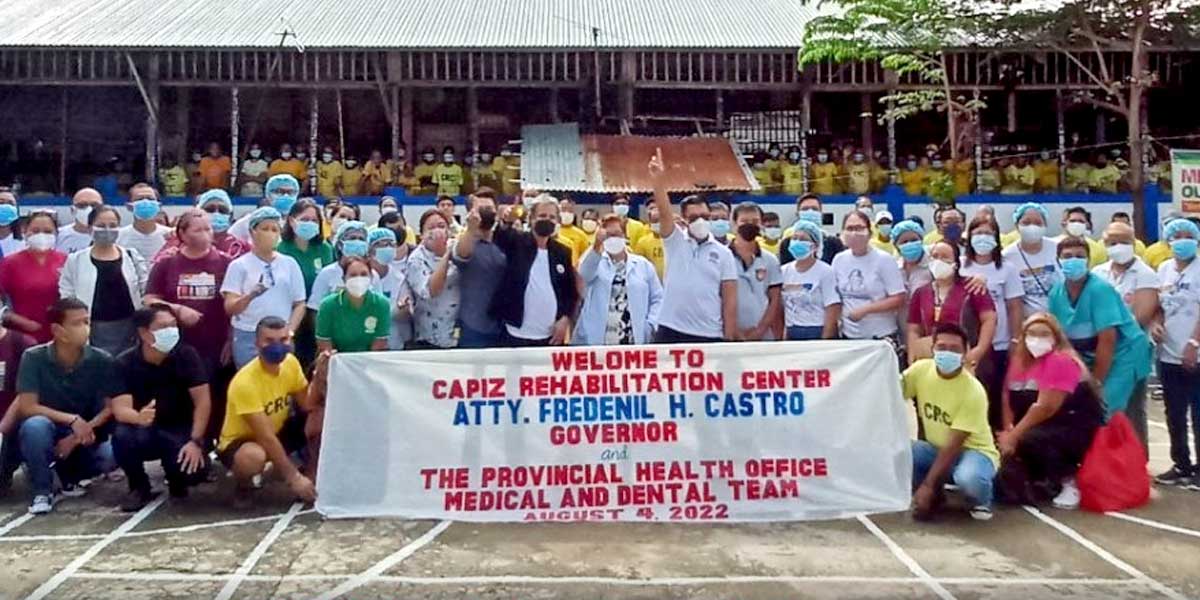 By Felipe V. Celino
ROXAS CITY, Capiz – Governor Fredenil "Oto Castro has made true of his promise to Persons Deprived of Liberty (PDL) at the Capiz Rehabilitation Center (CRC) to bring a medical team who will check their health.
A Medical-Dental Outreach Activity, which the provincial government dubbed "Serbisyo Medical kag Dental sa Kabarangayan" under the "Kabuhi Mo, Gugma Ko, Ang Ikaayong Lawas Mo, Kalipay Ko" program was held Thursday morning.
The Provincial Health Office (PHO) led by Dr. Ramon Alex Nolasco, medical doctors, dentists and nurses from Roxas Memorial Provincial Hospital (RMPH), Bailan, Mambusao, Dao and Tapaz District Hospitals led the mission.
Apart from the medical mission, the PDLs were also served food courtesy of the provincial government.
In his message, Castro said that he was also concerned with the plight of the families left by the PDLs at their home.
He encouraged the PDLs' children to finish their studies even as the provincial government will shoulder their school fees.
"The provincial capitol is open to helping PDLs' children who want to go to school, including the medical needs of their families," the governor said.
Castro said that he will resume regular Sunday masses at the CRC's chapel for the spiritual needs of the inmates.
With the governor during the medical mission were Vice Governor James Mitang Magbanua, Board Members Thea Faith Reyes and Elmer Arevalo, and former Board Member Wilde Apolinario.
Days after the newly elected and reelected provincial officials assumed office in July 2022, Castro made a surprise visit at the CRC to look at the situation of the provincial jail and the PDLs.