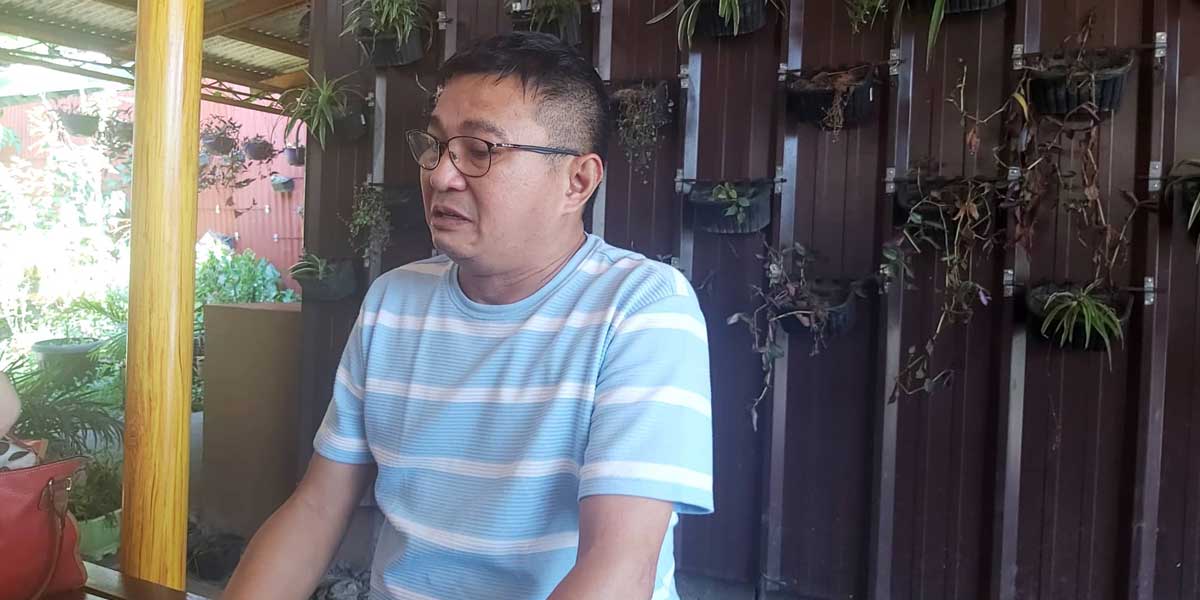 By Dolly Yasa
BACOLOD City – The son of a councilor in Victorias City, Negros Occidental accused an actor-turned-politician of harassment all because of a Facebook post.
Pacifico Jun Adorio III alleged that Victorias City mayoral bet Javi Benitez ordered him to kneel and kiss the latter's hand.
Javi is the son of former 3rd district congressman Albee Benitez who is running for Bacolod City mayor against incumbent Evelio Leonardia.
Adorio claimed that the incident stemmed from his liking a photo posted on Facebook showing Javi, Albee and 3rd district Rep. Francisco "Kiko" Benitez drenched in rain in a recent campaign sortie in Victorias City.
Albee and Kiko are brothers.
Daily Guardian is still trying to get the side of the Benitezes as of this writing.
Adorio III told reporters Wednesday that he fears for his life after the incident that happened at BBB Arcade in Victorias City last March 28, 2022.
He described the incident as "probably the longest and the most horrible Monday of my life."
Adorio is the son of re-electionist councilor Virginia Adorio who is running under Javi's slate.
The younger Adorio said Javi summoned and confronted him for liking the Facebook post which was also emblazoned by an X mark.
Adorio said he merely acted on instinct as a Benitez supporter in liking the post by a certain Albert Lacson after seeing the three Benitezes drenched in rain with their supporters behind them.
Javi confronted Adorio if he saw the X mark and read the caption of the post: "Ang amay gambling lord, Albee Benitez – amay sang pagkadunot sang moralidad sg Bacolod) sang nag file candidacy, gin ulan bilog na adlaw, gin brown out bilog nga adlaw, naguba ang FB bilog nga adlaw.. patimaam sg kalalat an na mahimo matabo sa Bacolod."
Roughly translated, the caption accused Albee as a gambling lord and warned of calamities that could befall Bacolod if he wins as mayor.
Adorio said he did not read the caption but just "liked" the photo. He claimed he repeatedly apologized to Javi.
Adorio said he thought everything was settled and was about to leave when Javi stood and told him to kneel (luhod).
Despite his hesitation, he claimed that he obliged out of fear until Javi allegedly told him to kiss his (Javi) hand.
Adorio said he kissed Javi's hand saying he had no choice as the latter was surrounded by his purported bodyguards.
He claimed that several people, including two incumbent government officials, witnessed the episode.
Adorio said he suffered from depression and did not go out of their house after the incident. He said he decided to come out to avoid a similar incident to others.
He denied accusations that he was making up stories and even expressed readiness to sue Javi Benitez.