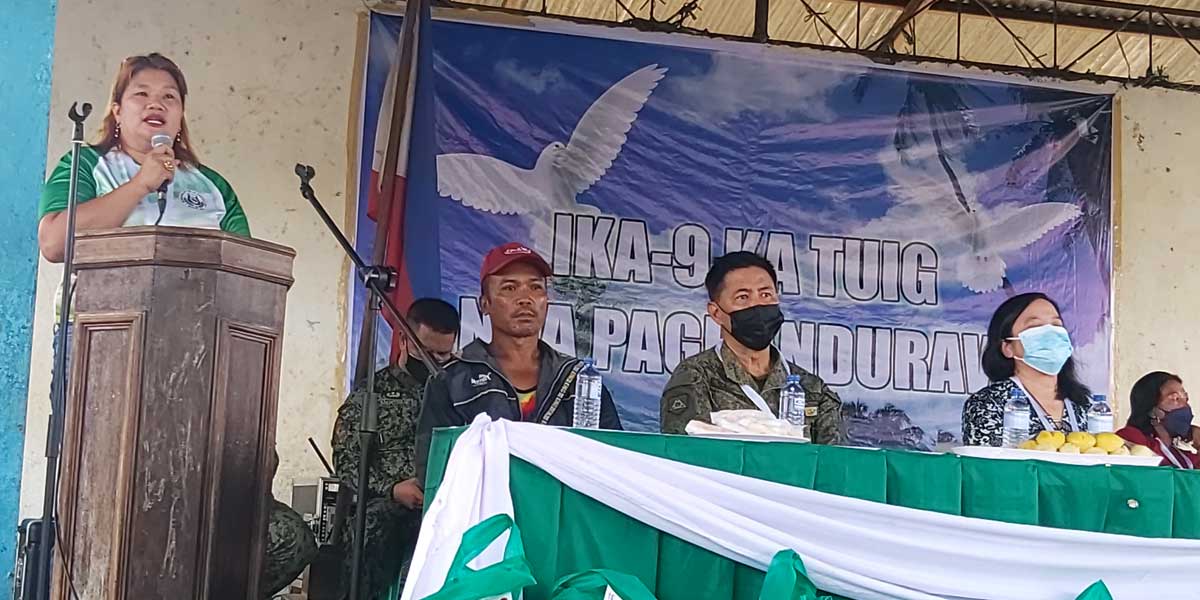 By Dolly Yasa
LA CASTELLANA, Negros Occ. – Mayor Alme Rhumyla Nicor-Mangilimutan on Thursday called on residents of Barangay Puso, an upland barangay in this town, to cooperate and help attain peace and order in the area.
Mangilimutan issued the call in a gathering Thursday that marked the 9th anniversary of the Barangay Puso massacre that claimed the lives of nine people and wounded nine others in an ambush staged by suspected New People's Army (NPA).
Among the casualties were a policeman, three village peacekeepers, two village guards, two men and a woman who were heading home after attending a village dance.
Mangilimutan lamented though that until now, the victims have yet to attain justice as nobody was brave enough to come forward and testify against the suspects.
The upside is that developments efforts like infrastructure projects have been pouring on the barangay since the incident as part of peacekeeping efforts.
The kin of the victims were also given scholarships, and some have already graduated, she added.
"These are all geared to make them feel the presence of the government, we are reaching out to them so that they will not be misled."
However, Mangilimutan said all these efforts of the local government and the law enforcers will be useless if the residents will not cooperate.
Mangilimutan said Barangay Puso is still categorized as a rebel-influenced barangay because it is used as a gateway by rebels as it is located in the boundary to the Oriental side of the island.
"The desire for peace should come from each one of you, otherwise all our efforts will come to nothing. It is very painful to lose a loved one, the tragedy should never happen again, you have to cooperate with the government," Mangilimutan said.
Aside from the commemoration program, the mayor also led the blessing of the marker in the ambush site and the groundbreaking of the patrol base for the Philippine Army forces that will be deployed in the area.
She said the residents have been asking for the detachment to be constructed and the local government pitched in P800,000 from its Peace and Order funds.