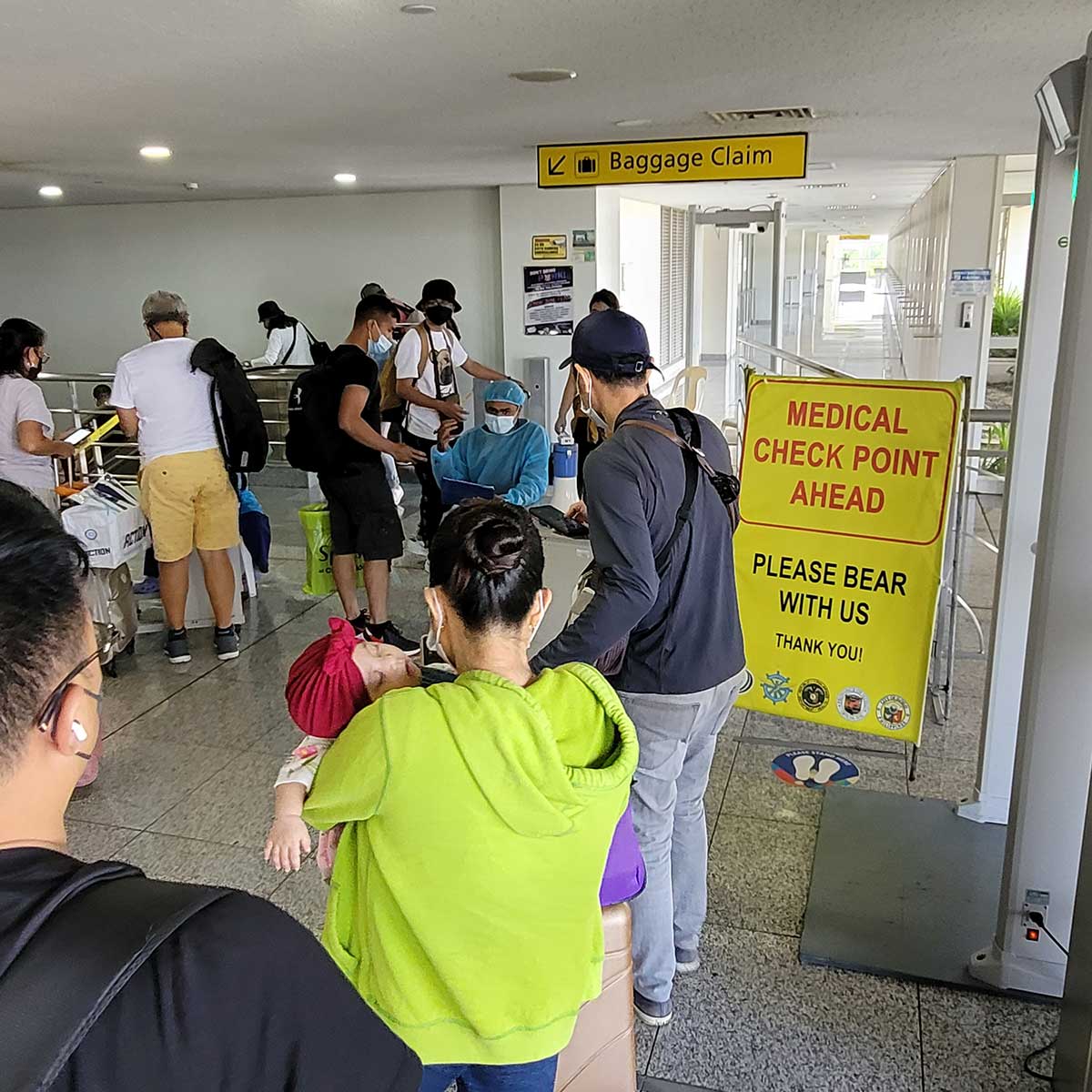 By Joseph B.A. Marzan and John Noel E. Herrera
Iloilo City Mayor Jerry Treñas wasn't keen on Monday on closing the city's borders should the emerging monkeypox outbreak finally reach the city's shores.
The mayor in his regular press conference said that they would coordinate with the national government on whatever steps that local governments would take against monkeypox spread.
He added that the city government's priority right now is focused on continued economic revival amid the coronavirus disease 2019 (COVID-19) pandemic.
"We still have to open the economy after so long that we were closed and many lost their jobs, we really need to revive the economy. We just need to be careful, but it would be difficult to close our borders," the mayor said.
In this context, he also expressed his support for the reopening of the Iloilo International Airport to international flights, which have been suspended since mid-early-2020.
But border openings were also Treñas' main worry when it came to the topic of monkeypox, as he believes it would impede the city's current progress.
He said that the City Health Office has already briefed city government department chiefs and will meet with the barangay captains soon.
"We are preparing for monkeypox. Our worry on that is that our borders are open from those from the outside. At most, [monkeypox] will come from outside [Iloilo]. We will monitor," he said.
The Department of Health (DOH) on July 28 reported that a 31-year-old Filipino who arrived from overseas on July 19 has been infected by Monkeypox with 10 close contacts being identified by DOH.
Treñas noted that the Iloilo City Health Office (ICHO) already gave briefings to all department heads, and he will also set a meeting with them and all barangay officials in preparation for a possible monkeypox outbreak.
"Ang monkeypox na gina preparahan naton na and after the briefing, ara man ang aton mga barangay health workers. Ang aton worry gid open man ang aton nga mga borders, sige man abot sang mga halin sa sagwa. So bantayan naton and we will monitor," Treñas said.
(We are preparing for the monkeypox and after the briefing, we also have our barangay health workers. Our worry really is that our borders are open, and people from outside the country are also continuously coming inside. We will watch and monitor.)
Treñas said they might create a new monitoring team for monkeypox, and, if needed, isolation areas will also be established, just like what the city did during the surge of Coronavirus Disease (COVID)-19.