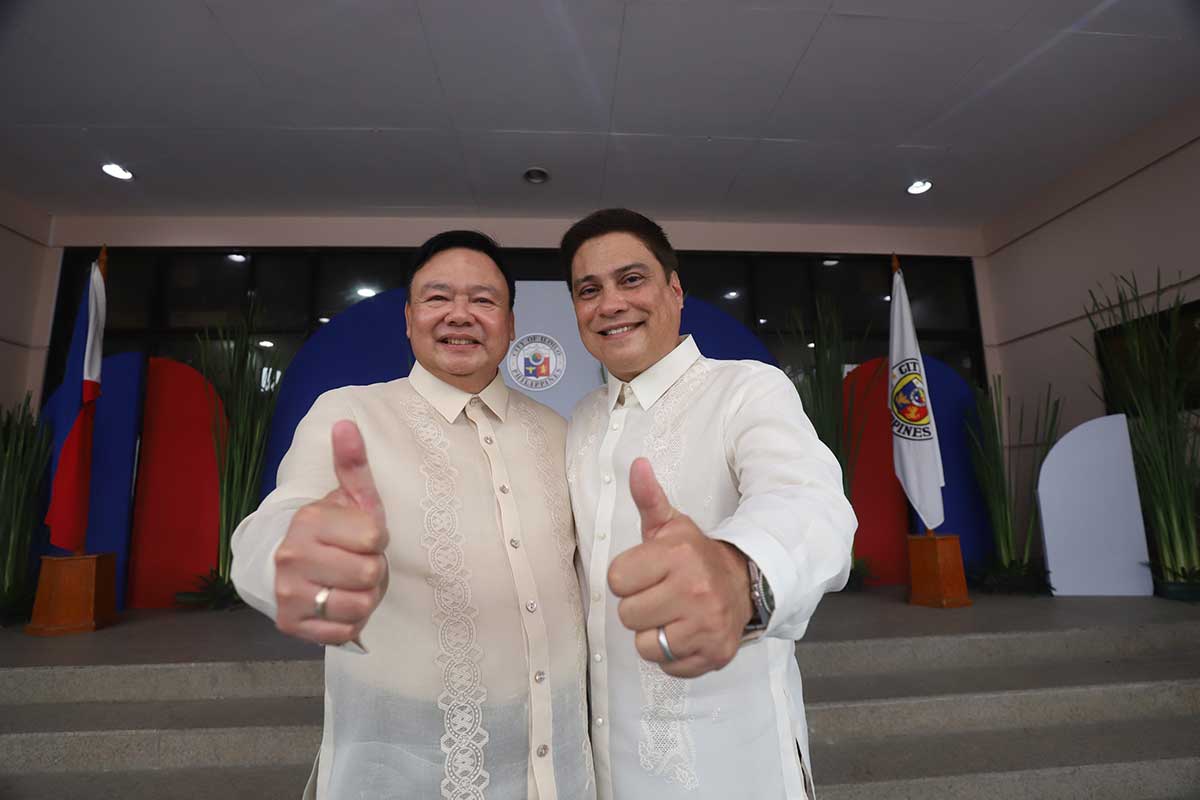 Iloilo City Mayor Jerry Treñas said that he was delighted with the election of Senator Juan Miguel Zubiri as the new Senate President.
The mayor said he personally sent a congratulatory message to Zubiri.
"Happy gid ako. Actually, gintext ko siya kaina pagkakita. But that means, that since he is now elected as Senate President, makapangayo na kita bulig sa iya," he said during the press conference on Monday.
Treñas added that Zubiri even before his election as Senate President has already committed P200 million worth of funding for the medical arts building for the soon-to-rise Iloilo City Hospital.
Zubiri officiated the oath-taking ceremony of the elected officials in Iloilo City last June 27.
During his visit in the metro, Zubiri commended Iloilo City and described it as one of the most beautiful cities in the country. He also vowed to help the city as it moves towards progress and development.
"Malapit sa akon tagipusu-on ang Iloilo City. Iloilo City is one of the most beautiful and livable cities in the country. When I went around in the evening, I thought I was in Singapore and amo man ini ang peg naton sa iban nga mga syudad. Ako bahala sa inyo, ako bahala sa Iloilo," he said during his speech during the oath taking ceremony.
Zubiri was unanimously elected as Senate president by his colleagues during the opening day of the 19th Congress on Monday, July 25. He was previously the Senate Majority Floor Leader in the 18th Congress.
Although he was born in Makati and grew up in Bukidnon province in Mindanao, Zubiri traces his roots to Negros Occidental as his father, Jose Maria Rubin Zubiri Jr., is a Negrense of Spanish Basque heritage from Kabankalan City, Negros Occidental. (DG)