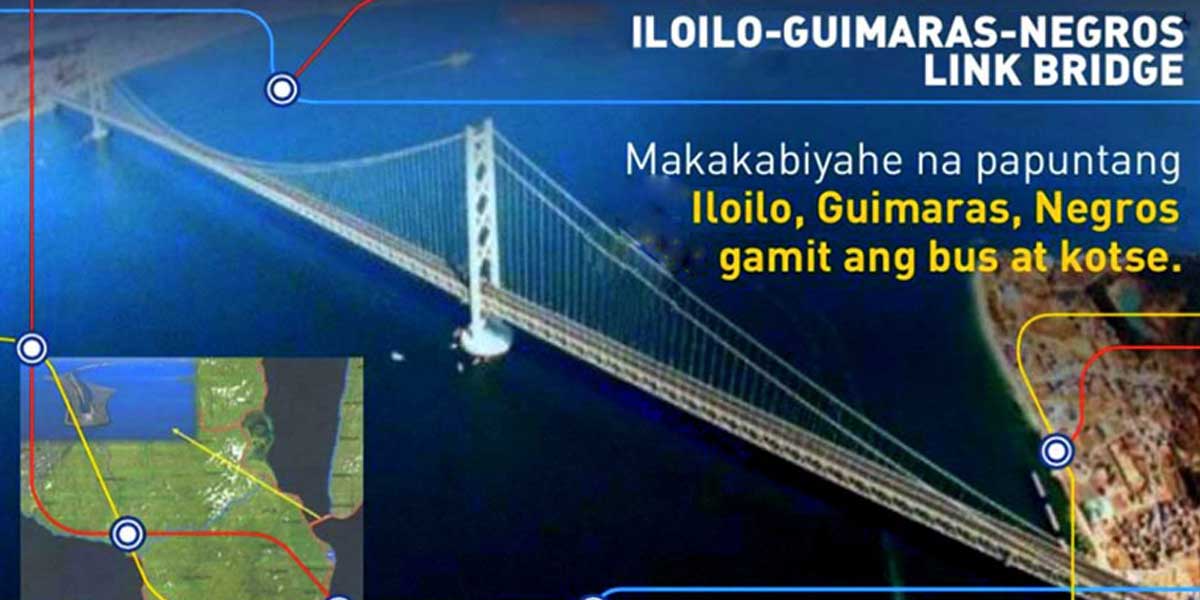 By Joseph B.A. Marzan
Iloilo City Mayor Jerry Treñas, citing Bacolod City Mayor Alfredo "Albee" Benitez, said Monday that the 32-kilometer Panay-Guimaras-Negros (PGN) mega-bridge will certainly become a reality under the Ferdinand Marcos Jr. administration.
In his regular press conference, Treñas relayed Benitez's assurance citing the latter's ties with Marcos Jr. that date back to their parents' stints in government.
Benitez's father, Jose Conrado Benitez, was close to Ferdinand Marcos Sr., and was the chief architect of the Marcos Sr. regime's housing policy as Minister for Human Settlements.
"[The bridge] will finally push through, said [Benitez] because he is close to [President Ferdinand Marcos Jr.], considering that his mother and father were both working with the [Marcos Sr. administration] before," he said.
As to the status of the project, Treñas said that its pre-feasibility study phase is nearing completion.
Construction of the bridge – which would connect the Panay, Guimaras, and Negros main islands – had been pushed since the administrations of Gloria Arroyo and Benigno Aquino III.
But major developments on the bridge project began moving forward during the Duterte administration.
The Philippine government has signed a loan agreement with the Korean government for US$56.6 million (P2.96 billion) via the Korean Export-Import (KEXIM) Bank.
The money will be used for the pre-construction requirements including preliminary design, detailed engineering design, and procurement assistance.
The Department of Finance has said in May that actual construction may start in 2025.
The bridge was initially included in the previous administration's flagship 'Build, Build, Build' program, but was scrapped in 2021.
The proposed island bridges connecting Panay Island, Guimaras Island, and Negros Island will be composed of two components. These are the 13-kilometer Panay-Guimaras or Section A that will have a sea-crossing bridge length of 4.97-kilometer; and Guimaras-Negros or Section B or with a total length of 19.47-kilometer including sea-crossing bridge length of 13.11- kilometers.