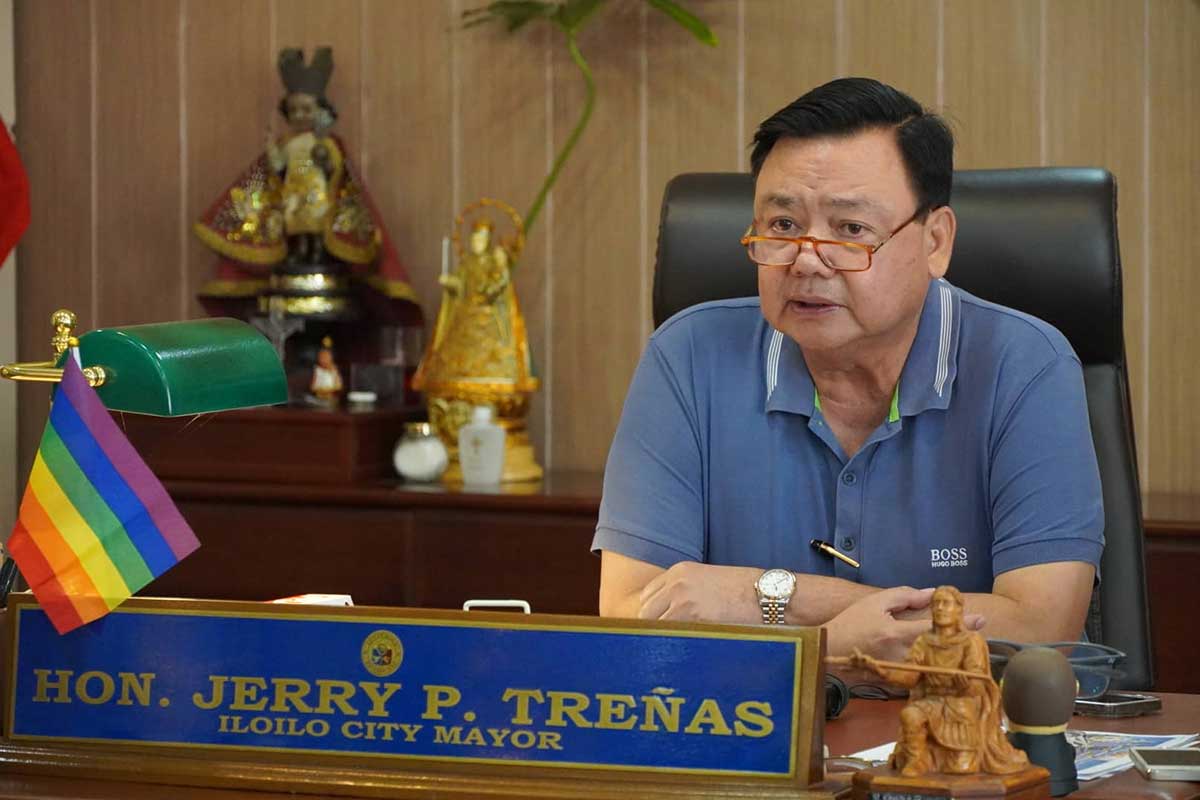 By John Noel E. Herrera
Iloilo City Mayor Jerry P. Treñas said he supports House Bill No. 488 filed by Senior Deputy Speaker and Pampanga Representative Gloria Macapagal-Arroyo that seeks to reform political parties and restrict and penalize political turncoatism or the practice of switching political parties after elections.
"Siguro, it is really about time na may ara na kita law nga parehas sina kay nakita naton kada tapos election naga salaylo ang damo," Treñas said.
(Maybe it is really about time for us to have that kind of law because, as we see, after the election, many are switching parties.)
The mayor also said that by having this kind of law, it will compel the political parties to have long-term plans in our countries and not just during the elections.
"It is really about time kay nakit-an ko, parehas bala sa Europe or sa US nga political parties, may mga long term sila nga plano. Kun may ara siguro nga muni nga law. This will compel the political parties to have a long-term plan para sa aton pungsod," the mayor said.
(It is really about time because, as I can see, like the political parties in Europe and the United States (US), they all have long-term plans. If we have this kind of law, this will compel the political parties to have a long-term plan for our nation.)
However, Treñas also expressed that there is already no need to penalize those who are switching parties as the restriction of political turncoatism is already enough.
"Ako pila na akon nasayluhan. Siguro kung effective dun na Ang law, life imprisonment na ko," Treñas jokingly added.
(In my case, I have switched parties many times already. Maybe if the law was already effective before, I'd been in life imprisonment already.)
Treñas has been a member of the Lakas-Christian Muslim Democrats (CMD) Party, Liberal Party, Partido Demokratiko Pilipino-Lakas ng Bayan (PDP-LABAN), and National Unity Party (NUP) all throughout his political career so far.
Section 13 of House Bill No. 488 or the Political Party Development Act of 2022 states that politicians who change their political party affiliation one year before and one year after any national elections will have forfeited the elective office they are running for or the post they have been elected for.
These are the following penalties under the said bill, which was filed last June 30:
-Disqualification from running for any elective position in the next succeeding election immediately following the act of changing political party affiliation;
-Disqualification from being appointed or from holding any position in any public or government office for three years after the expiration of the current term/ office;
-Disqualification from assuming any executive or administrative position in the new political party; and,
-Refund of any and all amounts received from one's former political party, plus a twenty-five percent (25%) surcharge thereon.
Any citizen eligible to vote can also file a petition before the Commission on Elections (COMELEC) for the disqualification of any candidate if he or she has committed turncoatism.