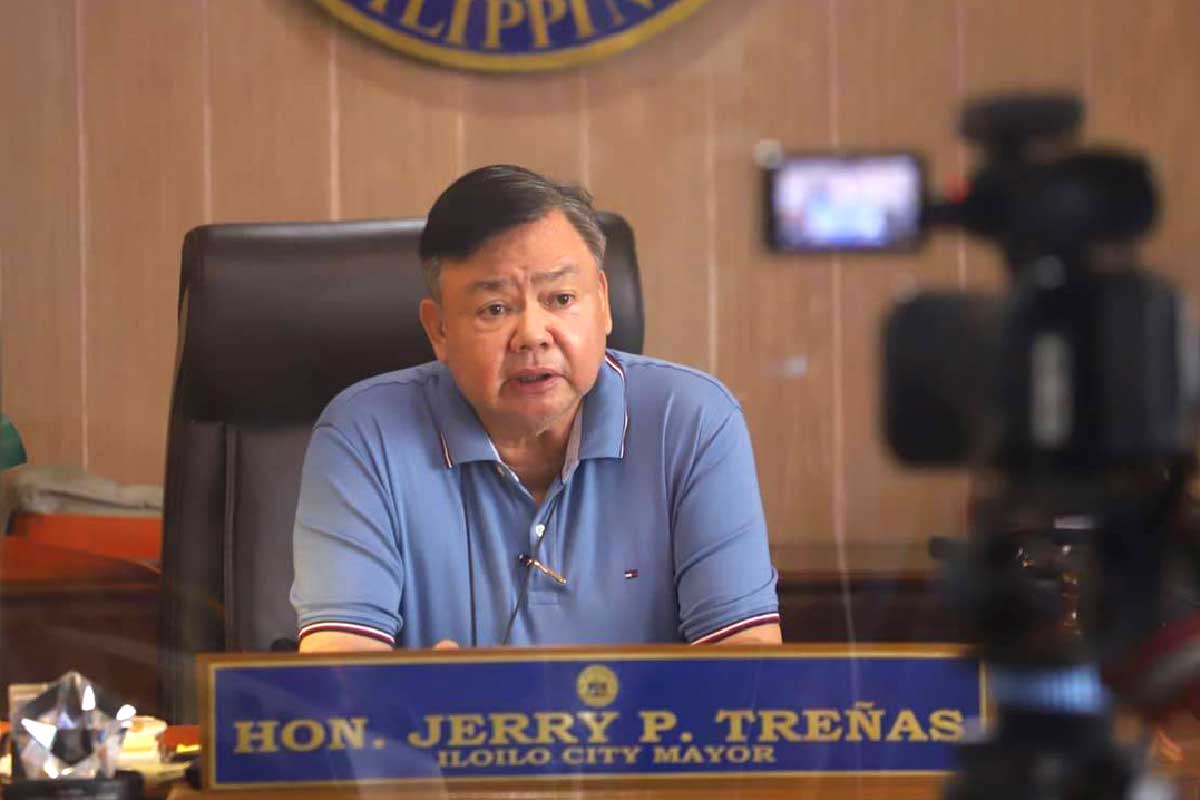 By Jennifer P. Rendon
Iloilo City Mayor Jerry Treñas announced on Wednesday the possibility of filing criminal and administrative cases against state-run insurer Philippine Health Insurance Corp. (PhilHealth).
Treñas made the declaration after he and other Western Visayas local chief executives (LCEs) met with PhilHealth representatives "to discuss our concerns as we continue to face the pandemic."
"I am now almost decided that PhilHealth is no longer capable of paying the claims. In Iloilo City alone the claims are reaching almost P1 billion," he said.
Treñas added that the health system in the country will collapse if nothing is done about this.
He noted that there must be some urgency in the payment of these claims "unless we want the health care system to collapse."
The mayor said he has instructed the Iloilo City Legal Office "to study the filing of criminal and administrative cases against all personnel of PhilHealth Region 6 with the Office of Ombudsman and the Anti-Red Tape Council for their failure to pay the claims of the hospitals and other healthcare facilities, most especially during this pandemic when the Island of Panay is facing a surge of cases."
"The nonpayment of these claims is resulting to the hospitals not adding more COVID beds and ICU beds to cater to moderate and severe positive patients," he added.
It can be noted that Treñas has already called the attention of PhilHealth over its accountabilities.
In a letter dated July 9 and addressed to Atty. Valerie Anne Hollero, PhilHealth-6 regional vice president, Treñas furnished her with a list of PhilHealth claims of health care institutions in Iloilo City.
Of the 10 health care institutions in the city, nine were able to update their lists.
The PhilHealth accountabilities totaled to P1,355,454,877.65.
The Western Visayas Medical Center in Mandurriao district posted the highest claims with P556.984 million as of April 30, 2021.
PhilHealth owed Metro Iloilo Hospital and Medical Center in Jaro around P190.756 million as of June 23, 2021; Uswag Iloilo City Molecular Laboratory with P170.289 million as of July 6, 2021; St. Paul's Hospital Iloilo with P131.069 million as of July 7; and Iloilo Mission Hospital with P99.645 million as of April 30.
The Medical City Iloilo has claims reaching P88.052 million as of May 31; West Visayas State University Medical Center with P49.998 million; Iloilo Doctors' Hospital with P38.265 million; and QualiMed Hospital with P30.393 million:
A few days ago, the country's biggest hospitals and physicians' organizations said they will disengage from PhilHealth over the latter's circular suspending payments to hospitals and health care providers (HCPs) whose claims are being investigated.
The Private Hospitals Association of the Philippines (PHAPi), the Philippine Hospitals Association (PHA) and the Philippine Medical Association (PMA) claimed that the "bridge" between them and PhilHealth "now has serious cracks caused by a feeling of mistrust" of PhilHealth against HCPs.
"The bridge is bound to collapse. Maybe it is time to review the engagement with PhilHealth and level the playing field," according to the statement signed by PHAPi president Jose Rene de Grano, PHA president Jose Almora and PMA president Benito Atienza.
By disengagement, the three organizations agreed that their member-health care facilities and medical professionals will no longer apply for renewal of their accreditation with PhilHealth when it expires. When this happens, patients will have to pay for their medical bills out of their own pockets or without any subsidy from the state insurer.