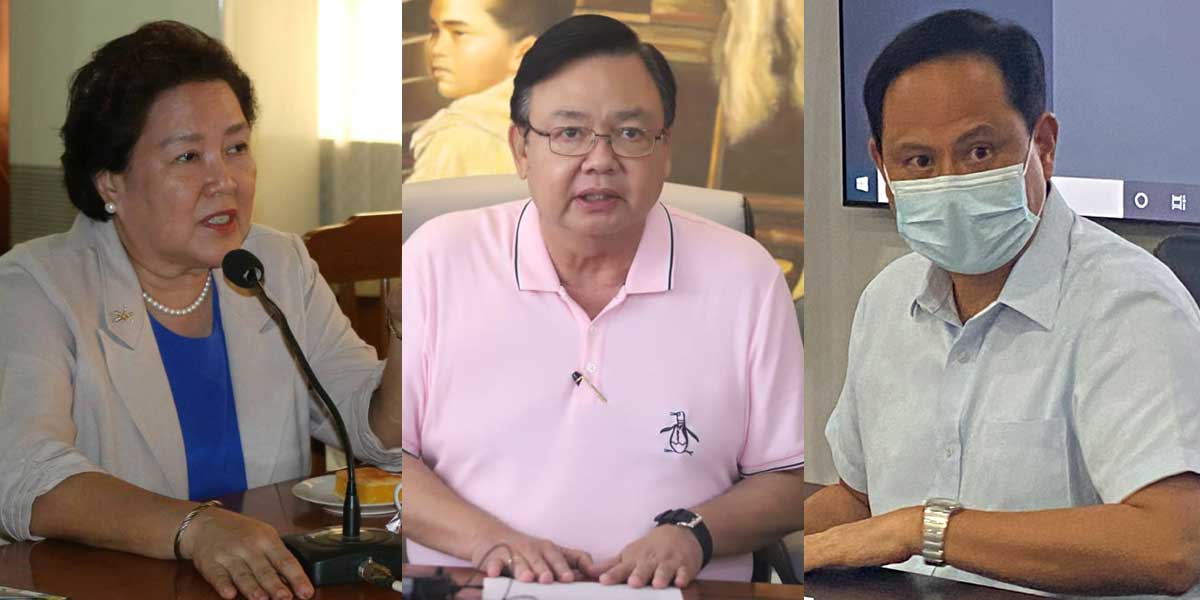 By Joseph B.A. Marzan and Jennifer P. Rendon
Three Western Visayas leaders on Thursday said they are open to the four-day workweek scheme amid the successive increase in prices of oil worldwide due to the Russia-Ukraine conflict.
National Economic and Development Authority (NEDA) chief Karl Kendrick Chua earlier this week recommended a 4-day workweek in response to the continued rise of fuel prices.
Treñas issued a statement saying that he would follow the Chua's recommendation, that aside from the fuel price increase, this was also to help employees adjust both their work and personal schedules.
"In order to help our employees cope with the present increases of fuel, the city will start adopting the 4-day work week as suggested by NEDA chief Karl Chua starting the week after next. This will give our employees time to adjust their schedules both in work and in their homes," the mayor said.
The 4-day workweek will start March 28, 2022.
Treñas explained that it will give City Hall employees the time to adjust their schedules both in work and in their homes.
He added that modernized jeepneys and buses owned by the city government would be deployed to ferry employees from the district plazas.
Likewise, the city government will study other measures to respond to the emerging fuel crisis.
The mayor told Daily Guardian via phone interview that the 4-day work week in Iloilo City will be from Monday to Thursday, from 7:00 a.m. to 6:00 p.m.
The new schedule will not be applicable to the Public Safety and Transportation Management Office, General Services Office (for road cleaning services), the City Government Beautification Program, and the City Engineer's Office.
He emphasized that this will, most likely, affect the services being provided by the city government.
"I think we have to adjust. It will not make it convenient to everyone because it will mean that there will only be four days of work [at the city hall]. This is only temporary during this time," he said.
As to the private sector, he said that he could not do anything and measures should be left to them, but did not close the possibility of assisting private sector workers.
"For the private [sector], we cannot do anything because they can only decide for themselves. We [the city government] only have a few available transport, 3 modern jeepneys and one bus, so I do not know. But if there is space, we will always provide assistance," he said.
Recently, NEDA suggested adopting the 4-day workweek, where the usual eight-hour daily work shift would become 10 hours but only for four days instead of five.
The proposal was made following the rapid increase of fuel prices and commodities for the past several weeks.
In Iloilo City, diesel and gasoline prices average at P76/liter.
On top of the adopting the 4-day workweek, Treñas said they are also going to make use of our modern jeeps to ferry employees from the district plazas to the City Hall and back every day.
"Other measures recommended for energy conservation will be seriously studied," he said.
In his regular press conference, Iloilo Governor Arthur Defensor Jr. said that while he was open to the idea, he need not make any other pronouncements.
Defensor cited his current Executive Order No. 175 series of 2022, as amended, which encourages alternative working arrangements in all government offices within the province.
He also mentioned a July 2021 memorandum where he enjoined all offices in the capitol for a four-day work week due to the recurring health emergency amid the COVID pandemic.
"We can already do [a 4-day work week]. Our COVID EO [175], it has provisions on alternative working arrangements in government offices because we are still under Alert Level 2, both for the pandemic and the oil price hike," the governor said.
But if they are to implement a 4-day work week due to the oil price hikes, they will still operate from Monday to Friday but workers' schedules will be varying.
"Our employees will have to work for 10 hours but only for four days, but not simultaneously. Our offices will still have workers for five days but on varied [staffing]. That's how we will do it so that services will not stop at the Iloilo provincial capitol," he said.
Antique Governor Rhodora Cadiao said she was open to the idea, but only when explicitly allowed by the Department of the Interior and Local Government (DILG), and on a temporary basis.
"We can do that [4-day work week]. I think I would wait for the letter from the DILG, then we will meet with the Provincial Development Council and we will decide and I will ask them to go with the [4-day work week] proposition," Cadiao said in a phone interview.
She said that the proposed work week's effects on the provincial government's services would depend on their heads of offices.
Cadiao estimated that the Antique provincial government has 1,500 employees, excluding job order and contract-of-service workers.
"Based on our experience, there are office heads who have less [employees] but don't follow [skeletal arrangements]. Might as well do a four-day work week, but for the Budget, Accounting, and Treasurer's Office, I don't think they can afford that," she said.