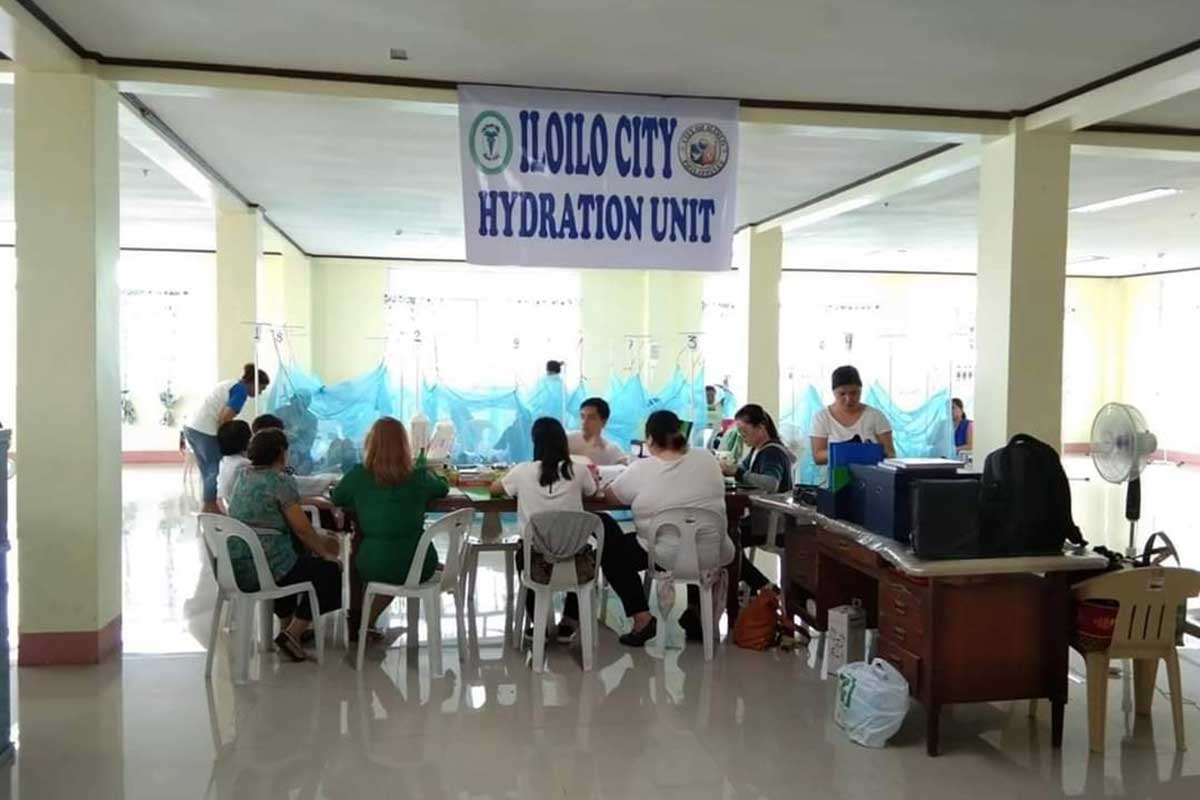 By John Noel E. Herrera
Iloilo City Mayor Jerry P. Treñas said the Iloilo City Government is studying the possibility of declaring a state of calamity in the city once dengue cases reach the epidemic threshold.
Treñas also said that he will ask for the recommendation of the Iloilo City Health Office (ICHO) in consultation with the Department of Health (DOH) on the necessary steps that should be taken to lower the cases.
In a radio interview, Treñas confirmed that he already asked the ICHO to prepare the hydration area in Barangay Sooc, Arevalo district to accommodate patients if the cases continue to spike.
He added that it is just right for the city to already prepare the facilities for the patients that need medical attention because of dengue.
Based on ICHO data, Iloilo City already logged 748 cases of dengue with one death from Jan 1 to Aug 13, or 181.2 percent higher compared to 343 cases recorded in the same period last year.
The mayor also said in a press conference on Monday that of the over 700 cases, only 400 were confirmed while the rest are still being verified.
Out of 180 barangays in Iloilo City, 146 have also recorded cases, including 57 with clustering of cases, while 34 remain dengue-free.
Treñas said that clustering of cases was noted in villages with huge populations such as Balabao in Jaro district, Calumpang in Molo, and Calaparan in Arevalo district.
"We will not only conduct misting in barangays with clustering of cases but we will also conduct fogging," Treñas said.
In preparation for the opening of classes, the mayor also said that misting and fogging, and other preventive measures should be done in schools as ICHO data revealed that dengue cases in the city are mostly composed of those aged one to 10 years old.
In 2019, Iloilo City declared a state of calamity because of dengue after it logged 1,119 cases with nine fatalities from Jan to July 2019.
Meanwhile, these are the parameters to declare a state of calamity based on National Risk Reduction and Management Council (NDRRMC):
At least fifteen percent (15%) of the forecasted affected population based on science-based projection are in need of emergency assistance.
At least thirty percent (30%) of the means of livelihood on agricultural, business, and industrial sectors are affected.
Damage to critical and lifeline infrastructure/facilities such as major roads and bridges, power stations, potable water supply systems, and telecommunication facilities that may result to any of the following:
i Emergency response is hindered;
Local Government Unit (LGU) basic services are inaccessible and/or paralyzed which further aggravate the situation of communities; or
iii. Services are disrupted which may take more than a week to be restored.
Widespread destruction of fishponds, crops, poultry and livestock, and other agricultural products.
Disruption of lifelines such as food supply chain, electricity, potable water system, other transport systems, communication system, access to health service, and other related systems that cannot be restored within one (1) week, or in the case for highly-urbanized areas where restoration of the above lifelines cannot be done within twenty-four (24) hours.
When there is an extremely high incidence of a certain disease whether communicable or non-communicable within a community, in a specific period of time, specific health-related behavior, or other health related events clearly beyond normal expectancy.
Significant degradation to environmental and natural resources based on the recommendations of government agencies.