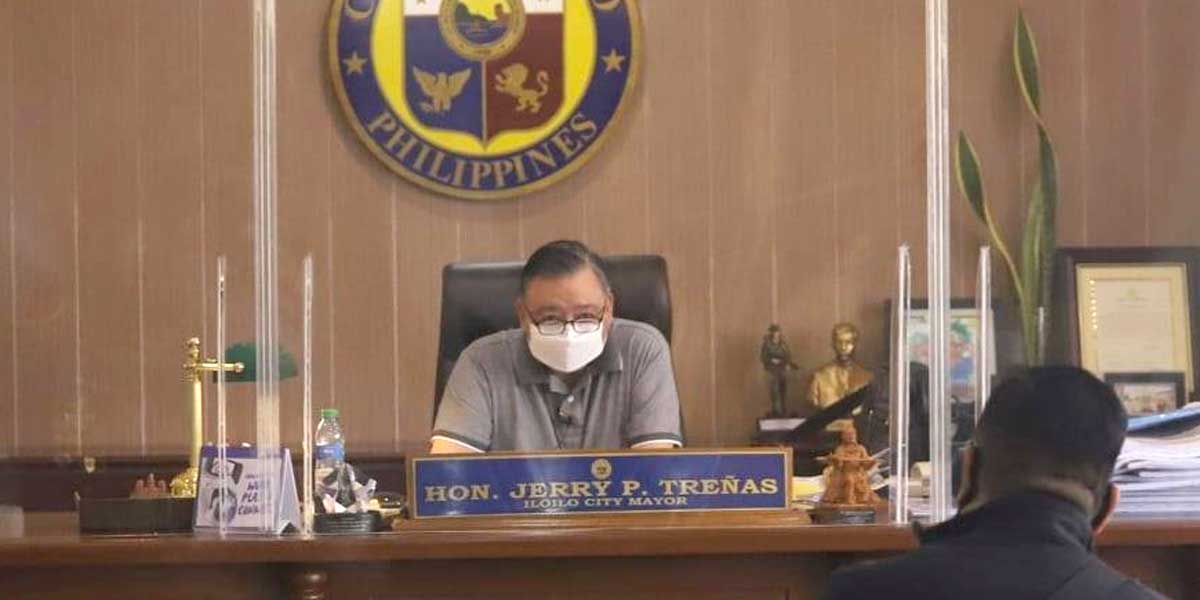 By Joseph B.A. Marzan
Iloilo City Mayor Jerry Treñas on Thursday expressed glee on the decision of the national government to allow gyms, fitness centers, spas, and museums in the city to operate while it is under the Modified Enhanced Community Quarantine (MECQ).
Treñas on August 16 appealed via letter to national government authorities to allow the said establishments to operate on 30 percent capacity under the following circumstances:
–       Goers would wear masks and other protective gears wherever applicable;
–       Sanitation and disinfection must be frequently conducted;
–       Air purifiers and similar devices in accordance with the Safety Seal Certification Program must be installed; and
–       Most of the employees have been vaccinated against the coronavirus disease 2019 (COVID-19),
The mayor cited the negative economic impact of the previous MECQ and ECQ status with the closure of these establishments, as well as the city government's efforts in contact tracing, containment, and vaccination.
Gyms, fitness centers, spas, and museums are prohibited from operating under the Omnibus Guidelines of the national Inter-Agency Task Force for the Management of Emerging Infectious Diseases (IATF-MEID).
In an interview with Bombo Radyo Iloilo, Treñas said he was surprised to learn that his request had been approved. He noted that many of the workers in these establishments had been vaccinated.
He also cited some essential and non-essential establishments where almost all workers had been fully vaccinated against COVID-19 and he foresees their reopening.
"That's good! Most of [the workers] are already fully vaccinated, so I am happy if it has already been approved. (sic) When they said that we would be allowed to vaccinate the A4 [priority group] under the ECQ, we aggressively vaccinated them because I am looking at when they can open, all of them can say that they have been fully vaccinated," Treñas said.
As to the reopening of businesses, he said he will wait for the formal reply through the Department of the Interior and Local Government (DILG) before issuing an Executive Order to put the approval into effect.
"We will have to [issue an Executive Order]. When [the reply from the DILG] is here, I will give instructions right away to the [City Legal Office] so that we can release it accordingly, because these are just minimal amendments," he said.
As of this writing, the mayor has not released any EO in connection to the reopening of the said establishments.