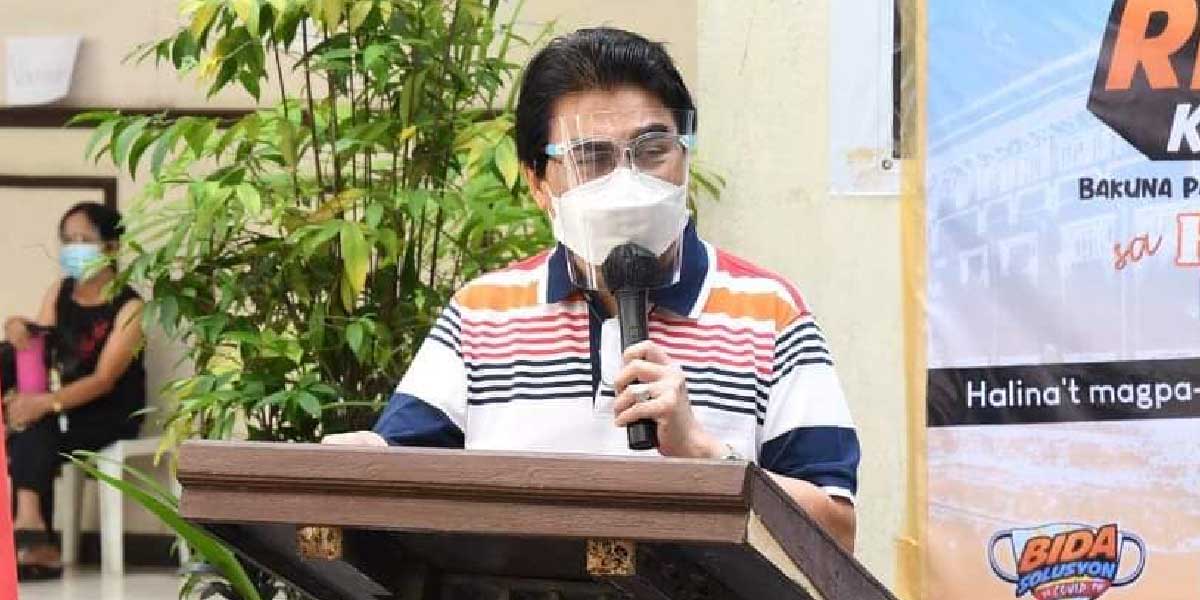 By Dolly Yasa
BACOLOD City – Mayor Evelio Leonardia again called for the cooperation of the public to strictly observe health protocols amid the recent spike in COVID cases in the city.
In a statement, Leonardia said "it has been close to two months that our city had seen a slowdown in the rate of COVID-19 infections as our Emergency Operations Center and its medical team stepped up our vaccination campaign."
But on September 9, after a considerable period of only two-digit increase, the city posted 130 fresh cases.
"This development should serve as a reminder to all of us: we should not let our guard down and be complacent just because there was a downtrend of infections for close to two months," Leonardia said.
"My dear constituents, as I have earlier pointed out, we are in for a roller-coaster ride as long as this pandemic continues and, therefore, vaccinated or unvaccinated, we should remain strictly compliant with the minimum health protocols– wearing of face mask all the time, and face shield when necessary; avoiding crowded places and staying long in closed venues; observing physical distancing and disinfecting, among others, " he added.
Leonardia said he directed the Bacolod City Police Office to assist in tightening the implementation of minimum health protocols, monitor compliance of the curfew hours, including the operations of business establishments as well as compliance to the liquor ban.
"We will continue to step up our vaccination drive and adopt more interventions where they are applicable, to get more residents inoculated," he said.
He also said that "the recent recorded cases in Bacolod City– although some of our neighbors in the region have higher new infection rates than ours– should serve as an eye-opener. Again, we cannot be complacent."