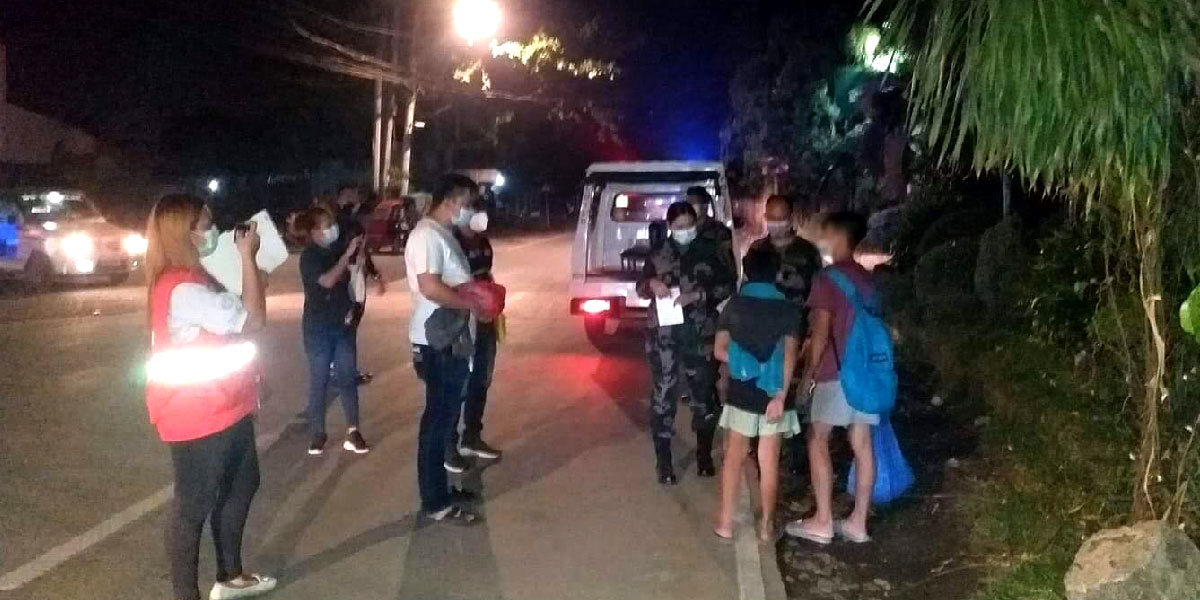 Mayor Jerry Treñas told local authorities to strictly enforce the curfew ordinance in Iloilo City as Covid-19 cases continue to rise.
According to Treñas, he instructed the Iloilo City Police Office (ICPO), Public Safety and Transportation Management Office (PSTMO) to implement the curfew to prevent possible Covid-19 transmission due to the unnecessary gatherings of minors.
"Please strongly enforce curfew for minors. I have given instructions to Col. Uldarico Garbanzos (Iloilo City police director) to start reminding minors to comply with the curfew," he said in a statement on Tuesday.
Treñas said minors who will be found loitering beyond the curfew hours will be brought to the City Social Welfare and Development Office (CSWDO).
The mayor reminded that the City's Curfew Ordinance which was passed last November 24, 2020 is still in effect imposing the curfew hours for minors from 8 p.m. to 4 a.m.
Meanwhile, Garbanzos assured that they will heed the call of the mayor as it will not only help prevent the spread of Covid-19 but also help them with their anti-criminality efforts.
"The purpose is not only to prevent the spread sang bag-o nga strain sang Covid-19 but this is also para sa ating anti-criminality efforts para wala nang focused crimes na macommit yung mga minors," he said in the city government's Uswag Patrol program.
Moreover, a memorandum will also be issued by the mayor to all barangay officials to strictly enforce the ordinance on curfew for minors.
"Sa mga minors palihog lang, you have to understand while strong ang inyo immune system may upod kamo sa balay nga immuno compromised, may cancer, diabetes. Kon indi kamo matam-an, delikado para sa may mga edad nga may co-morbidities," he appealed to the minors. (ERS)