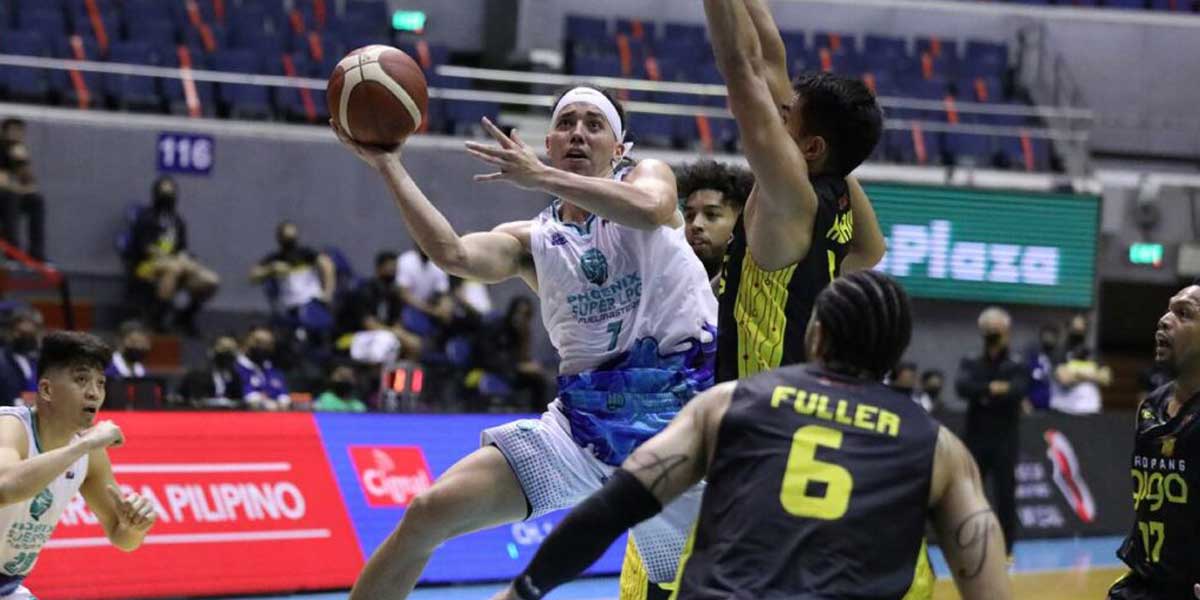 By Leobert Julian A. de la Peña
Despite Phoenix Super LPG's recent roster and import shuffle midway into the 2022 PBA Governor's Cup, superstar Matthew Wright was still consistent as ever after lifting his team against the TNT Tropang Giga, 93-92, in their first game of the league's resume.
Wright came up big in the last one minute of the ball game and tallied the game's most important steal and go-ahead bucket that gave them the huge win.
With seven seconds left in the final quarter, Wright swiped the ball away from TNT's Jayson Castro and immediately sprinted to the other end to score the game-winning layup.
TNT still had the chance to win the game when head coach Chot Reyes drew a magnificent inbound alley-oop play designed for Troy Rosario but Phoenix's Jason Perkins came up strong for the block of the night.
Wright was named as the game's best player and tallied 27 big points, 10 assists, four rebounds, and three steals to help improve his squad to a 4-2 win-loss record.
Phoenix faced early game issues especially on the defensive end when they badly missed the presence of their former import Paul Harris who got injured.
New replacement Dominique Sutton had a double-double performance in his debut with 13 points, 10 rebounds, two dimes, three steals, and one block.
Phoenix survived a Mikey Williams onslaught in the fourth quarter when he fired 13 of his 22 points in the final 12 minutes of the game.
"It's always gonna be everybody helping each other out. Whoever has a chance to contribute in any way that they can, especially defensively, that's really much appreciated on this team," said Phoenix's head coach Topex Robinson.