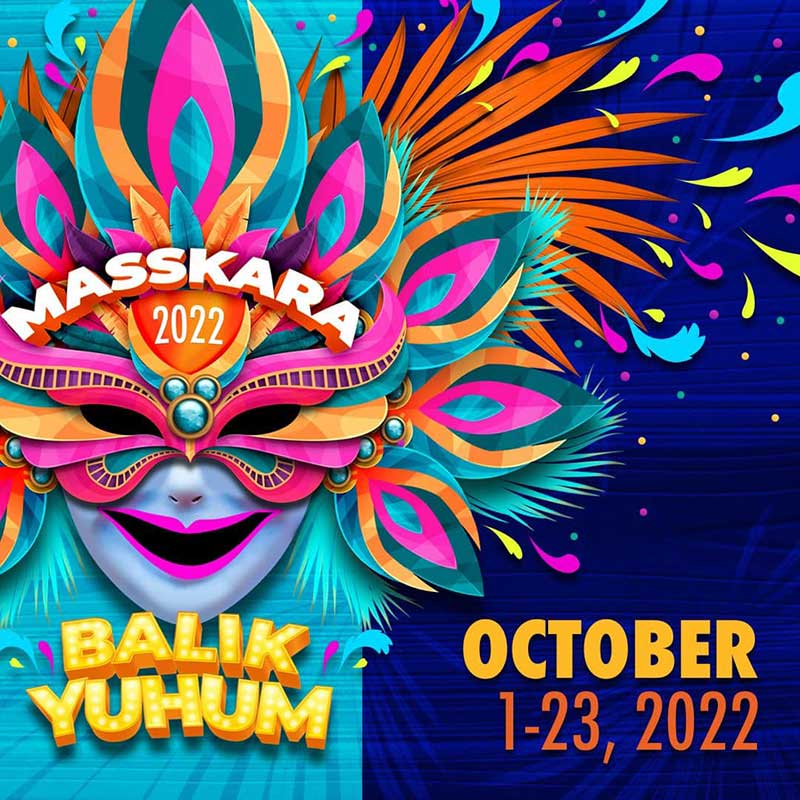 BACOLOD City – Performers from 30 barangays will compete in the highly-anticipated return of the street dance and "electric" performing float competitions during the 43rd edition of Masskara Festival in October 2022.
The official list released by organizers as of Friday showed 16 villages will participate in the street and arena dance competition and 14 others, in the Electric Masskara showcase.
Among the competitors in the street and arena dance tilt, which is part of the final-day highlights of the festival are former champions, barangays Estefania and Granada.
Unlike other fiestas in the country held in honor of their respective patron saints, Masskara Festival is different as this event celebrates the Bacolodnon's tenacity in conquering hardships such as the coronavirus disease 2019 (Covid-19) pandemic.
The MassKara will be back two years after it was shelved due to the threats of the challenges brought about by the deadly virus.
Organizers led by festival director Pinky Mirano-Ocampo are promising "a new super charged, high-energy and spectacular Masskara Festival 2022" on October 1 to 23, with the theme "Balik Yuhum".
"Yuhum" is the Hiligaynon term for smile, and the theme has reference to Bacolod's tag as the "City of Smiles", home of the world-renowned festival, which returns after a two-year hiatus due to the Covid-19 pandemic.
"A new season of celebration in Bacolod City will begin in October," organizers said with the release of the festival's official logo and theme.
Other events, so far include the Masskara Queen pageant, Mr. Bacolod bodybuilding and fitness competition, hip-hop dance challenge, drag fest, chess, volleyball and football tournaments, BMX riding contest, DJ controller battle, and auto convention. (PNA)