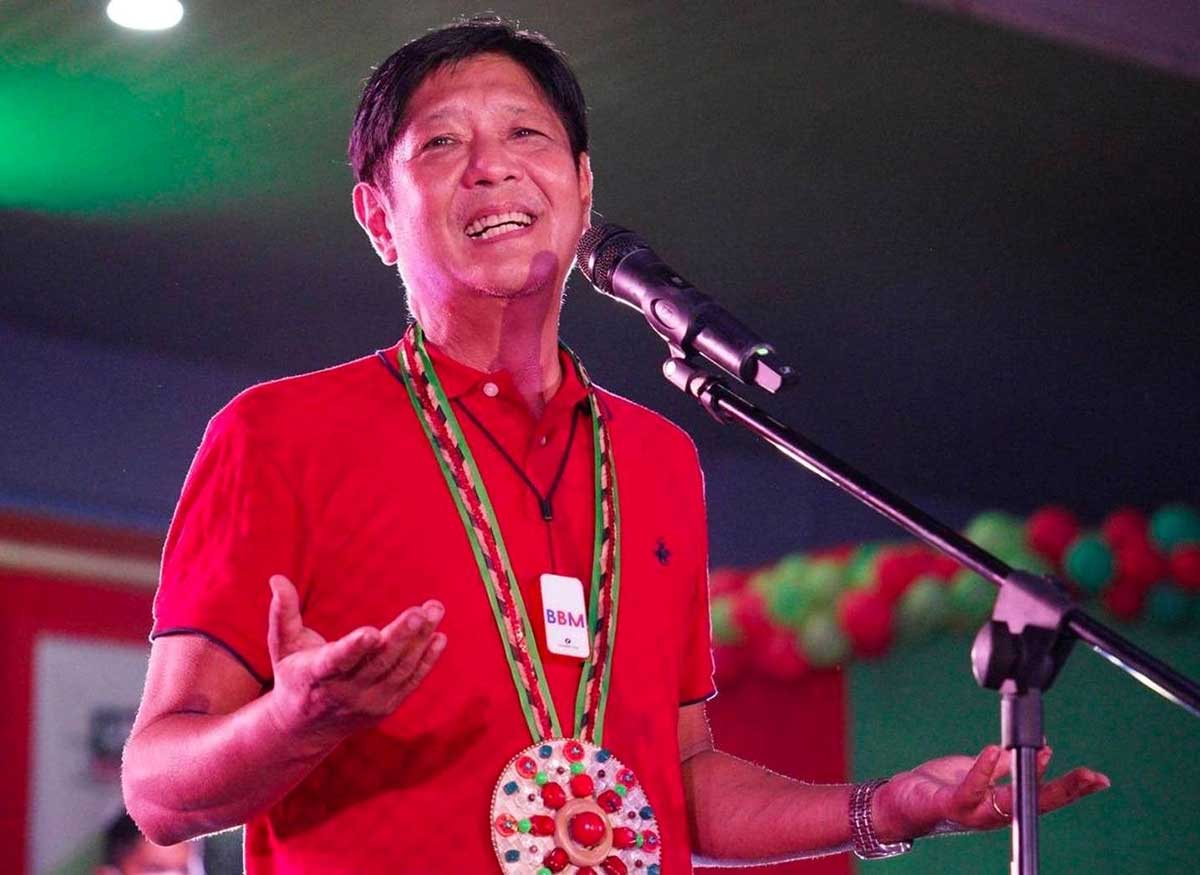 By Sean Rafio
Ferdinand "Bongbong" Marcos Jr. is still the presidential frontrunner, scoring 56%, according to the latest Pulse Asia survey on voter preference conducted from April 16 to 21.
Vice President Leni Robredo, meanwhile, statistically maintains her voter preference with 23%, only a 1 percentage point drop from 24% in March.
Senator Manny Pacquiao is now at the third spot with 7%. Manila Mayor Isko Moreno fell into the fourth spot after he lost half of his 8% rating in March.
Senator Ping Lacson is at the fifth spot with 2% of the votes, followed by Ernesto Abella (1%), Faisal Mangondato (1%), Leody de Guzman (0.3%), Norberto Gonzales (0.1%), and Jose Montemayor Jr. (0.1%).
Marcos' running mate Davao City Mayor Sara Duterte also maintained her lead. Her voter share slightly decreased from 56% in March to 55% in April.
Senate President Vicente Sotto III remains at the second spot with 18%. He was followed by Senator Kiko Pangilinan (16%), Willie Ong (2%), Manny Lopez (0.3%), Lito Atienza (0.5%), Walden Bello (0.4%), Carlos Serapio (0.03%), and Rizalito David (0.01%).
Meanwhile, the camp of Marcos Jr. thanked supporters for the 56% rating in the last and final Pulse Asia survey.
Marcos' spokesperson, Vic Rodriguez, also called for vigilance and urged voters to go out and cast their vote on election day.
"Seven days to go before election day, the trajectory and the numbers of presidential frontrunner Bongbong Marcos and vice-presidential leader Sara Duterte are showing no signs of slowing down," Rodriguez said in a statement.
"The message and call for UNITY have reverberated all over the land among a great majority of Filipinos who responded by continuously embracing the tandem of BBM-SARA. Please go out and vote on May 9," he added.
In the survey, conducted from April 16 to 21, Marcos got the majority of support in all of the country's major areas: National Capital Region (57%), Balance Luzon (54%), Visayas (47%), but he secured the biggest lead in Mindanao (67%) where the Dutertes are a cemented brand.
He was also the preferred presidential candidate among all socio-economic classes, garnering 57% in class ABC, 56% in D, and 57% in E.
The survey period covers the Commission on Elections' dismissal of the last petition seeking to disqualify Marcos, as well as calls on the Bureau of Internal Revenue (BIR) to collect the P203 billion estate tax that the Marcos heirs owed to the government.
The survey was conducted via face-to-face interviews with 2,400 respondents aged 18 years old and above. It has a ± 2% error margin at the 95% confidence level and ± 4% error for major island groups covered.
The tandem of Marcos Jr. and Davao City Mayor Sara Duterte will kick off their miting de avance today, May 3, 2022, in Guimbal, Iloilo.
In a final show of force, the UniTeam tandem will hold three miting de avance in each of the country's major island groups: Luzon, Visayas, and Mindanao.
Rodriguez announced the three major pre-election gatherings in a Facebook post on Sunday.
The tandem leading pre-election surveys will hold a rally in Duterte bailiwick at the Tagum City Hall grounds in Davao del Norte on May 5.
The last of the three miting de avance will be held at Block 7 in Paranaque City on May 7, the last day of campaign period.
The Visayas leg of the miting de avance will be held at the Guimbal Football Field.
In February, Marcos and Duterte were scheduled to hold a campaign rally in Guimbal town. However, it was rescheduled after townsfolk pointed out that the supposed "Guimbal Stadium" was located on the grounds of Guimbal National High School.
The Department of Education prohibits the acts of utilizing government resources—including properties—for political purposes.
Marcos and Duterte drew thousands of Ilonggos in their grand rally in Barotac Nuevo town in Iloilo back in February.
Iloilo province, including Iloilo City, is the 8th most vote-rich province in the country with 1,628,752 registered voters, based on Commission on Elections data.