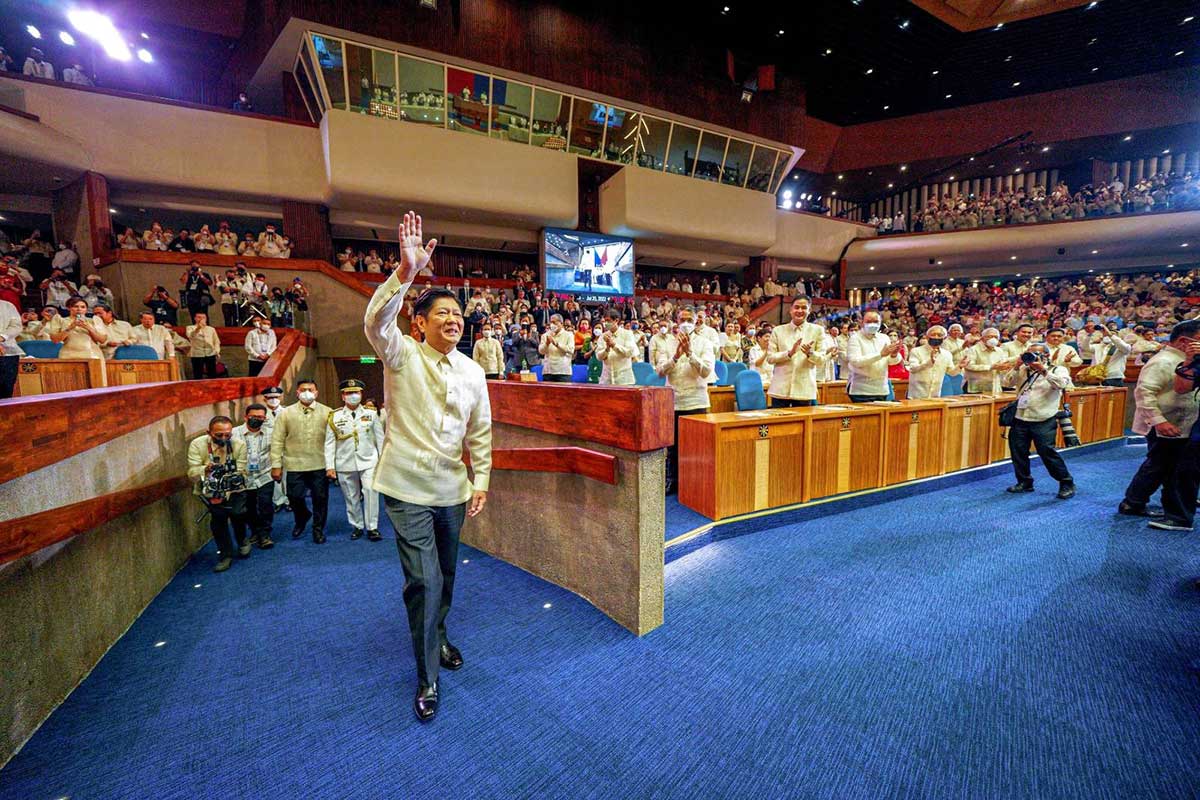 By Joseph B.A. Marzan and Francis Allan L. Angelo
President Ferdinand Marcos Jr. said during his first State of the Nation Address (SONA) Monday that the revival of the now-defunct Panay Railways is included in the priority infrastructure projects of his administration.
"Beyond NCR, larger-scale railway systems like the 102-kilometer Mindanao Railways Project, the Panay Railway project, and the Cebu railway system will be integrated as a vital part of our transport and communications systems," he said.
Panay Railways Inc. only exists for the assets leasing and records management of properties under its name. It is owned by the Philippine Veterans Investment Development Corporation (PHIVIDEC).
Iloilo City Mayor Jerry Treñas said that he was "elated" by President Marcos Jr.'s inclusion of Panay Railways in the latter's priority measures.
In a statement, the mayor praised Marcos Jr.'s speech especially on health, agriculture, environment, and education.
"I am elated that he wants to revive the Panay Railways, and continue all effective infrastructure projects in the Visayas Region. He showed proactive points on health, agriculture and agrarian reforms," the mayor said in his statement.
"Iloilo City under my administration is excited to work with his plans for the coming years," he added.
Iloilo City lone district Rep. Julienne "Jam" Baronda also hailed the planned revival of the old railway and other policies that Marcos Jr. laid out for regional development.
"I am most glad that he mentioned that he would champion the creation of economic zones in the regions to help spur the local economies outside of the national capital. We re-filed our Metro Iloilo Special Economic Zone on July 1, 2022 precisely because we want to reboot our economy through this long-term solution. I am excited that our dream may finally be realized. The focus on regional specialty hospitals he has declared brings us excitement because through this we can fully realize the heart, lung, kidney, brain and cancer centers at Western Visayas Medical Center. The revival of Panay Railways is also good news to us Ilonggos."
Some of the key points Marcos Jr. unveiled during his first SONA were:
-imposition of the value added tax on digital service providers to raise P11.7 billion in revenues in 2023;
-one-year moratorium on payment of land amortization and interest payments for agrarian reform beneficiaries;
-condonation of existing agrarian reform loans amounting to at least P58.125 billion, covering some 654,000 agrarian reform beneficiaries;
-no more COVID-19 lockdowns, citing the need to balance health and economy; COVID-19 alert level system to remain;
-reexamine strategy toward building nuclear power plants with Public-Private Partnership as possible source of financing;
-provide investment incentives for energy projects by clarifying uncertain policy, particularly in the area close to Malampaya; he cited the need to clarify and review service contracts; and
-directed DENR, DPWH to explore partnerships with private sector on water supply
Marcos Jr. also laid out the 19 priority measures that he asked Congress to work on:
– National Government Rightsizing Program
– Budget Modernization Bill
– Tax Package 3 Valuation Reform Bill
– Passive Income and Financial Intermediary Taxation Act
– E-Govt Act
– Internet Transaction Act or E-commerce law
– Government Financial Institutions' Unified Initiatives to Distressed Enterprises for Economic Recovery
– Establishment of Medical Reserve Corps
– National Disease Prevention Management Authority
– Creation of Virology Institute of the Philippines
– Department of Water Resources
– Unified System of Separation, Retirement and Pension
– E-Governance Act
– National Land Use Act
– National Defense Act
– Mandatory Reserve Officers Training Corps (ROTC) and National Service Training
– Enactment of Enabling Law for Natural Gas Industry
– Amendments to Electric Power Industry Reform Act (EPIRA)
– Amendments to the Build-Operate-Transfer Law