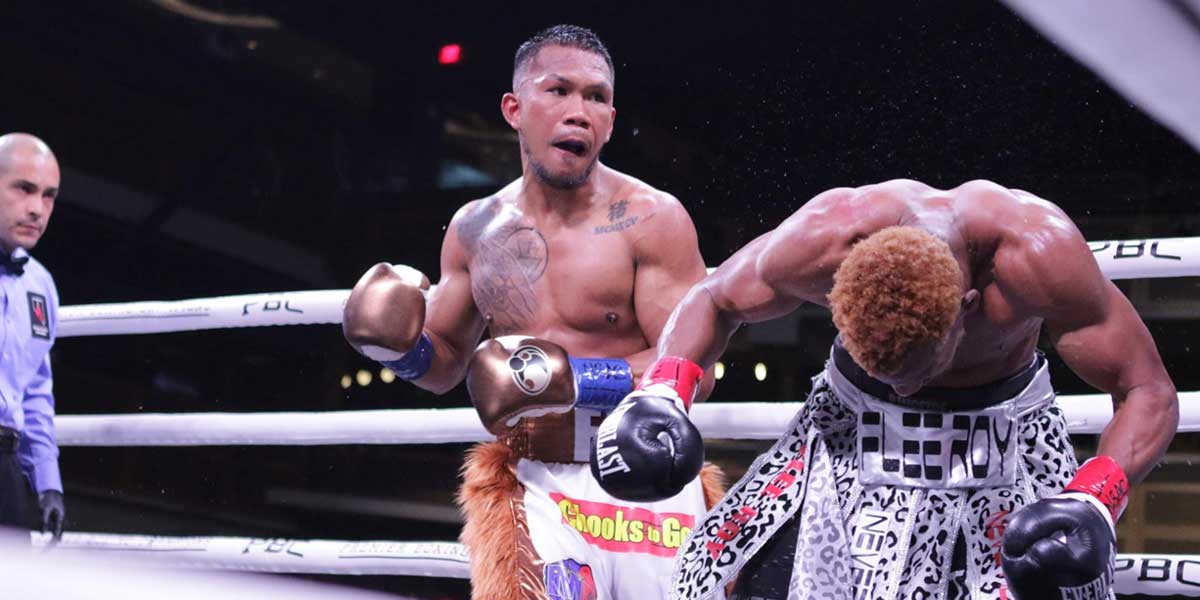 By Leobert Julian A. de la Peña
Eumir Marcial completed a comeback for the ages and wrapped the slugfest with a fourth-round technical knockout stoppage over the tough Isiah Hart during their middleweight clash held at the Virgin Hotels in Las Vegas.
After hitting the canvass three times in the first two rounds, Marcial was totally down in the score cards heading into the third round and began to sense some urgency.
From the get-go, Marcial quickly engaged Hart in a brawl and threw a barrage of punches that left him open several times which led to his first knockdown.
Hart placed a perfectly-timed right punch that sneaked right through Marcial's guard as he was caught open after firing a three-punch combination.
In the second round, Marcial continued to pressure his way inside Hart's defense and forced most of the action which again led to two of his next knockdowns when he got hit with two solid counter punches.
Despite going down twice in the round, Marcial still got up and seemed to be in control after gathering himself in the last 45 seconds.
Marcial and his head trainer Jorge Capetillo then changed the game plan during the third round when they settled for a more patient offense and focused on Hart's body for the rest of the match.
From there, Marcial regained momentum and was now in charge of the pacing of the fight. His biggest moment then came in the next round when he landed three big left hooks that went straight to Hart's mid-section and helped him seal the deal for his second-straight professional win.
Marcial's second pro bout is also a part of his preparations for the upcoming 2022 Southeast Asian Games and will seek to defend his gold medal against the top boxers of Asia.