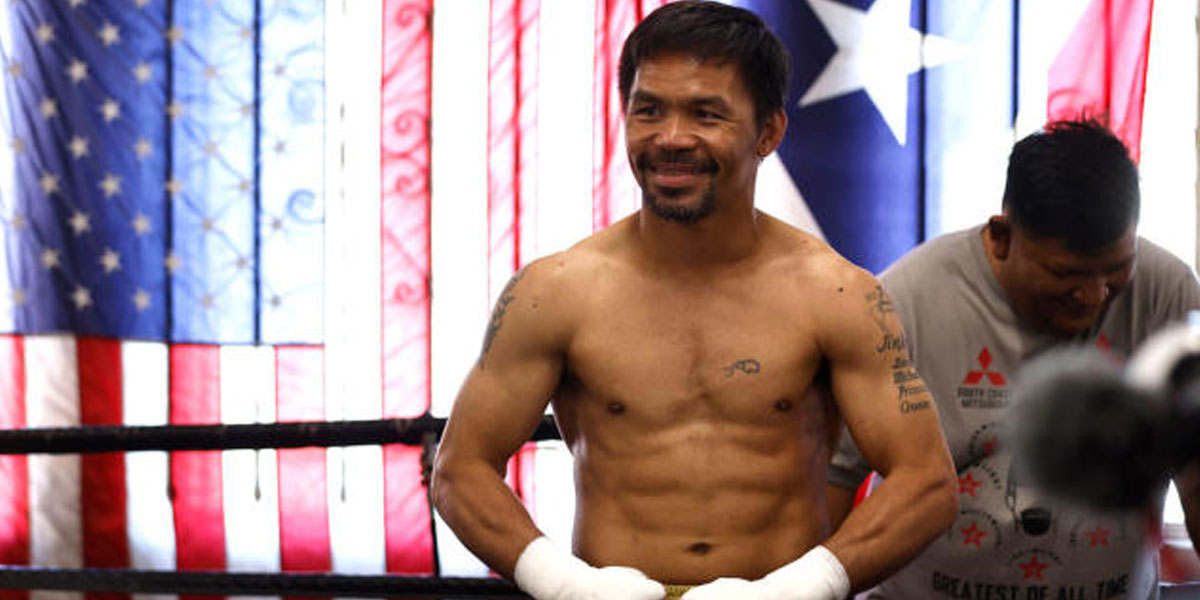 By Leobert Julian A. de la Peña
With Errol Spence Jr. now out of the fight card, newcomer and the current WBA welterweight champion Yordenis Ugas is next in line for the Pacman parade.
After one month of preparation against Spence Jr. who was a southpaw, Manny Pacquiao and his training camp will have to overhaul their fight plan against Ugas who has an orthodox fighting stance.
Pacquiao's head coach Freddie Roach confirmed that after news of Spence Jr.'s eye injury broke out, he immediately adjusted their training and provided three right-handed sparring partners for the Filipino slugger.
Roach also revealed that their preparation against Ugas will only be until August 16. The remaining days will then be Pacquiao's cooling down after training camp.
The 42-year-old Pacquiao will again try to defy father time and continue his stellar run in the stacked welterweight division after pulling off a stunning victory against the younger and bigger Keith Thurman two years ago.
However, Roach said that Pacquiao can't be comfortable against the Cuban boxer as Ugas is dangerous when he throws his heavy overhand right hand.
"I'm watching tape on him, and he's going for the home run a lot. He throws a big overhand right. This guy is going for the knockout and looking for the knockout all the time," said Roach.
Although disappointed that they will not face the opponent they wanted, the Pacquiao camp still vows to prepare against Ugas and put on a show come fight time.