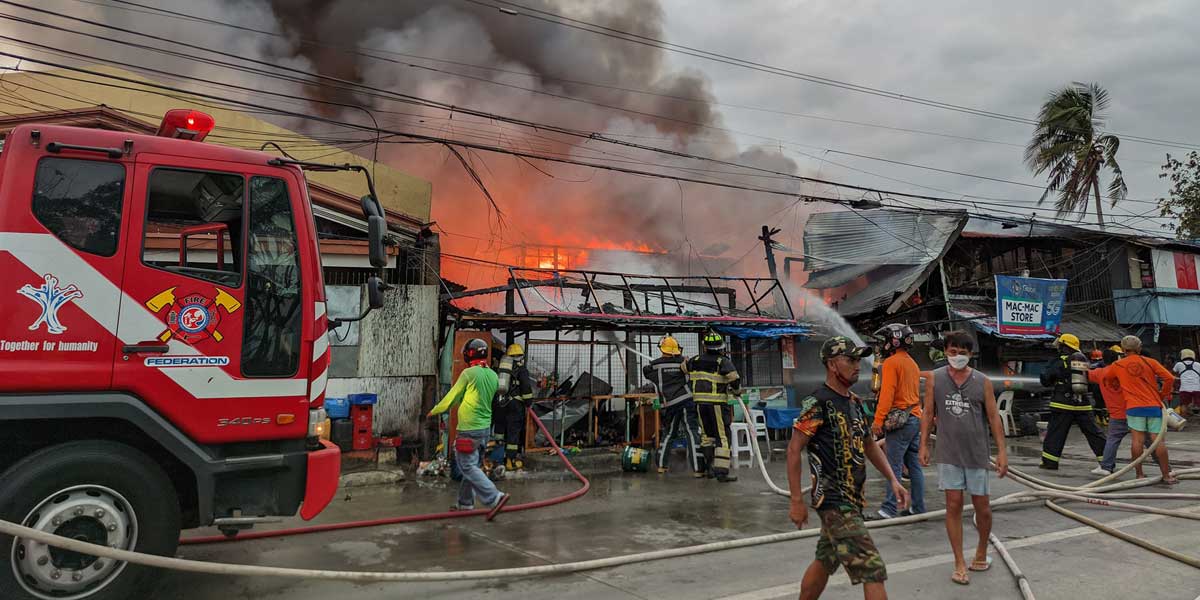 By Joseph B.A. Marzan
Residents who lost their homes to a fire last March 11, 2022 at Brgy. Old Airport in Mandurriao, Iloilo City will no longer have to worry about finding new shelter as they will be relocated to a permanent relocation site in Jaro soon.
In his regular press conference on Monday, Iloilo City Mayor Jerry Treñas said that they will be moved to units in low-rise buildings on a 3-hectare land owned by the city government at Brgy. Sambag.
The city government will also use the assistance facilitated for the city government by Iloilo City lone district Rep. Julienne Baronda and Senator Christopher Go.
"We are continuing to help the [Mandurriao] fire victims. We're thankful that we have bought a 3-hectare land in Sambag for a relocation site, so we will transfer them there before the end of this month," Treñas said.
The relocation site will also be opened to other urgent relocatees, including those who have land disputes.
"Initially, the [relocation site] will only be for Mandurriao [fire victims], but this will also be made available for relocatees who are deemed as immediate and urgent, like those having pending cases, writs of execution, and others, so that they would [have available housing] for them to move in," he said.
City government data as of March 14 indicated that the fire affected 93 families, with totally damaged 45 houses and partially damaged 18 houses. It also affected 30 sharing or extended families.
Aside from this housing project, the Iloilo City government also has another social housing project in Brgy. San Isidro, with 18 low-rise buildings having 60 units each.
A condo unit is also being developed for 120 city government employees in partnership with the SM Development Corporation, with already 9 employee recipients named via raffle during its flag ceremonies on March 7, 14, and 21.