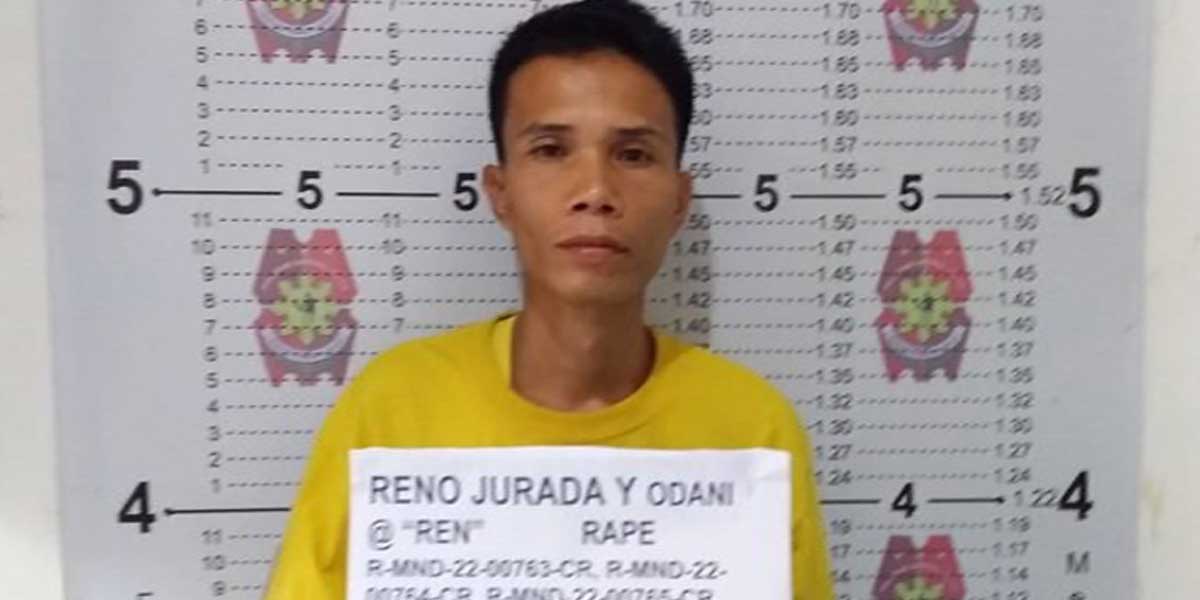 By Jennifer P. Rendon
The most wanted person of Mandaluyong City in Metro Manila was arrested July 15, 2022 in Valderrama, Antique.
Reno Jurada, 38, was nabbed at his home at Barangay Pandanan, Valderama
Jurada appeared to be surprised when officers of the Valderama Municipal Police Station, Antique Police Provincial Office-Intelligence Team, Mandaluyong City Police Station, and Maritime Police Station-Antique served his arrest warrant.
Lieutenant Ephrime Udani, Valderama police chief, said the suspect might have been unaware that a case was filed against him.
"He apparently knew of the case but didn't expect that the complainant would pursue a criminal complaint against him," he said.
Jurada was accused of three counts of rape.
Judge Joanne Hernandez-Lazo of the Regional Trial Court-National Capital Region issued the arrest warrant on May 26, 2022. He was not allowed to post bail for his provisional freedom.
Udani theorized that the suspect may have been working in Manila when the alleged rape happened. He went back to Antique following the incident.
When his arrest warrant was issued, the Mandaluyong police contacted the Valderrama police about Jurada's presence in the area.
"When we confirmed that he was just staying at a village near the town proper, a representative from the Mandaluyong PNP went here and we served his arrest warrant," Udani said.
Jurada remains in the custody of Valderrama Municipal Police Station until he is taken to Metro Manila and presented to the concerned court.