By Glazyl Y. Masculino
BACOLOD City – A man died from a gunshot wound after he figured in a commotion with a watchman in Barangay Dos Hermanas, Talisay City, Negros Occidental last Sunday.
Police identified the fatality as Sunny Caballero, 45, of the said village.
Police Lieutenant Marion Vincent Buenaflor, deputy police chief of Talisay City Police Station, said Caballero attempted to kill himself when his live-in partner told him that she wanted to leave their house with their two children.
Buenaflor said that Caballero's live-in partner asked help from the police last Saturday since she wanted to separate from her partner, whom she accused of allegedly molesting their two children.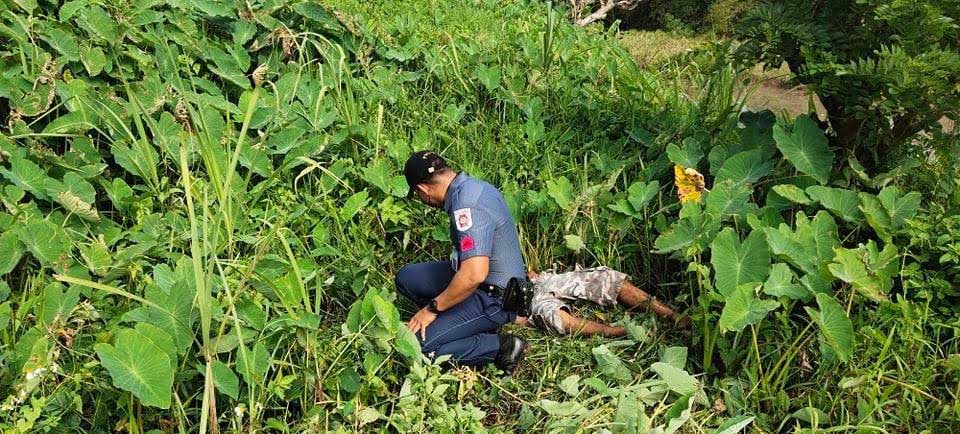 Buenaflor said that barangay watchmen assisted Caballero's partner when she went to their house the following day.
However, Caballero acted violent and threatened to hurt himself.
While his partner was fixing some things at their house, Caballero went to the upper floor and burned their house, which is made of light materials.
Caballero then allegedly attacked one of the barangay watchmen that caused hack wounds on the arm and head of the latter.
Sensing more danger, barangay tanod Alan Dela Rosa, 57, pacified him and tried to grab a sickle locally known as "sanggot" from Caballero, but both grappled with the weapon.
While they were grappling, Caballero managed to get the .38 caliber firearm of Dela Rosa tucked at the back of his waist.
They then both grappled with the gun until it accidentally fired, hitting Caballero in the head that caused his death.
Buenaflor, however, said that they could not yet establish who pulled the trigger of the firearm.
He said they are waiting for the result of Dela Rosa's paraffin test.
Buenaflor said that Dela Rosa was unharmed, while his colleague was hospitalized.
Buenaflor said that Dela Rosa told the police that he was just there to provide assistance and did not intend to cause harm to anyone.
"Accordingly, nag depensa daw siya sa self niya, and ginhingagaw niya man na maagaw ang armas pero naglupok accidentally," Buenaflor said.
Buenaflor said they would check the background of Caballero if he had previous records.
Meanwhile, Dela Rosa is detained at the police station, pending the filing of charges against him within the 36-hour reglementary detention.