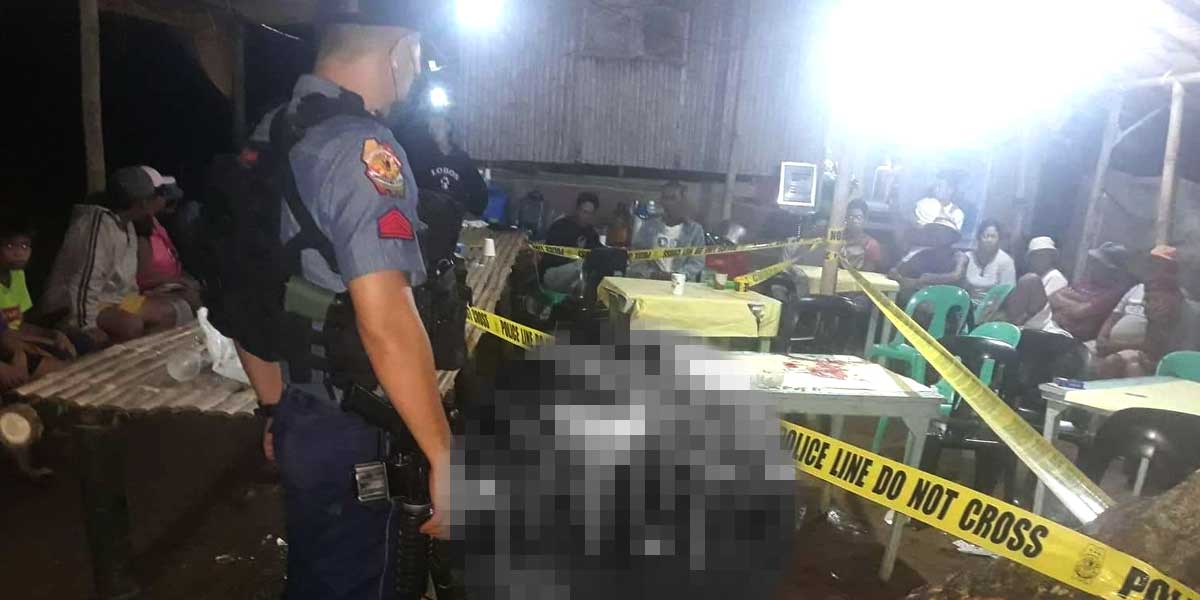 By Jennifer P. Rendon
A man was gunned down at his neighbor's funeral wake in Lemery, Iloilo late evening of Aug 20, 2022.
Mario Casumpang, 50, a resident of Sitio Muhangin Barangay Gerongan, Lemery was playing cards when the suspect, 35-year-old Rey Asong, shot him.
Casumpang was hit in the chest and believed to have died instantly.
But he was still rushed to Sara District Hospital where he was confirmed dead.
Asong fled on foot and later boarded his motorcycle parked near an overflow bridge at Gerongan village.
Lieutenant Francis Batallones, Lemery police chief, said there was no confrontation between the suspect and the victim prior to the incident.
"Asong just arrived at the wake, went straight to the victim's table and shot him," Batallones said.
There seems to be no other motive for the suspect to kill Casumpang except that the former accused the latter as one of the persons who stole their cattle during Typhoon Yolanda that battered the province in November 2013.
But Asong just got wind of the alleged cattle rustlers' identities more than a year ago. This allegedly led to bad blood between the two.
"But we still couldn't rule on the motive of the killing," Batallones said.
Asong remains at large as of this writing.