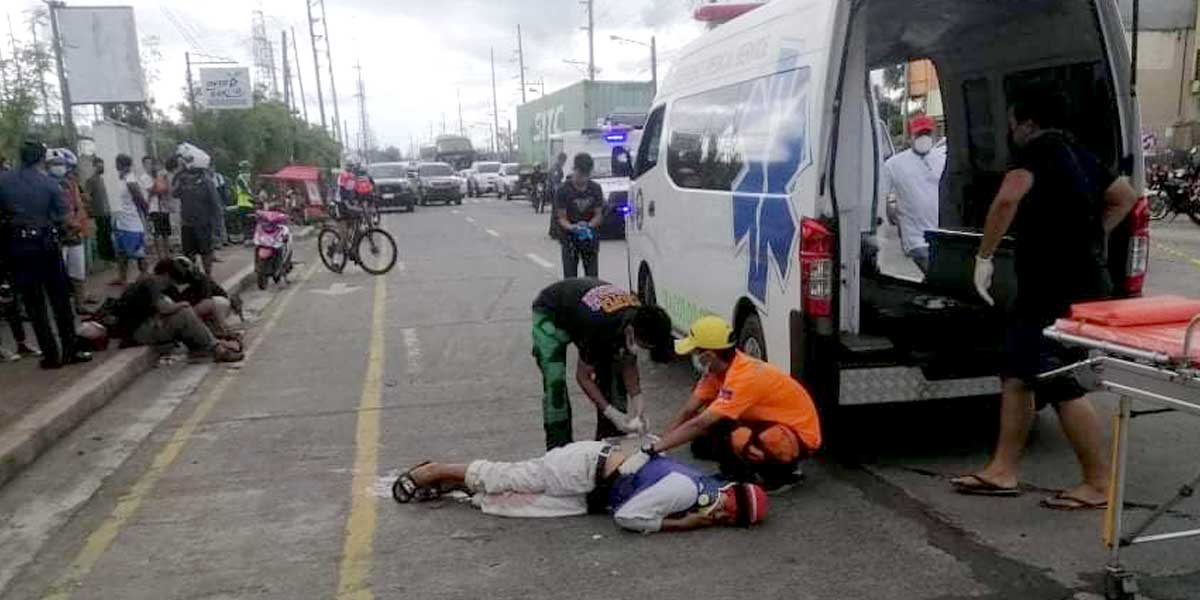 By Glazyl Y. Masculino
BACOLOD City – A man died while his companion was wounded after they were shot by two unidentified persons on a motorcycle at Barangay Mansilingan here yesterday.
Killed was Johnny Tamondong, 36, of Barangay Buenavista, Murcia, Negros Occidental.
Elias Baal, 29, of Barangay Buenavista was wounded in the incident.
Captain Elmer Bonilla, head of Police Station 7, said the victims were riding another motorcycle driven by Tamondong, when they were reportedly tailed by the perpetrators.
Bonilla said that when they reached the crime scene, the perpetrators allegedly overtook the victims and shot them.
Bonilla said Tamondong succumbed to multiple gunshot wounds, while Baal suffered two gunshot wounds in his left thigh and shoulder.
Baal is now stable in a hospital here.
Police recovered from the scene two cartridges of .9mm caliber ammunition.
Bonilla said they are eyeing grudges as possible motive in the incident.
"May kaaway na to daw sila sa ila recently, daw may tema-tema bala," he added.
But Bonilla said they will explore other possible angles.