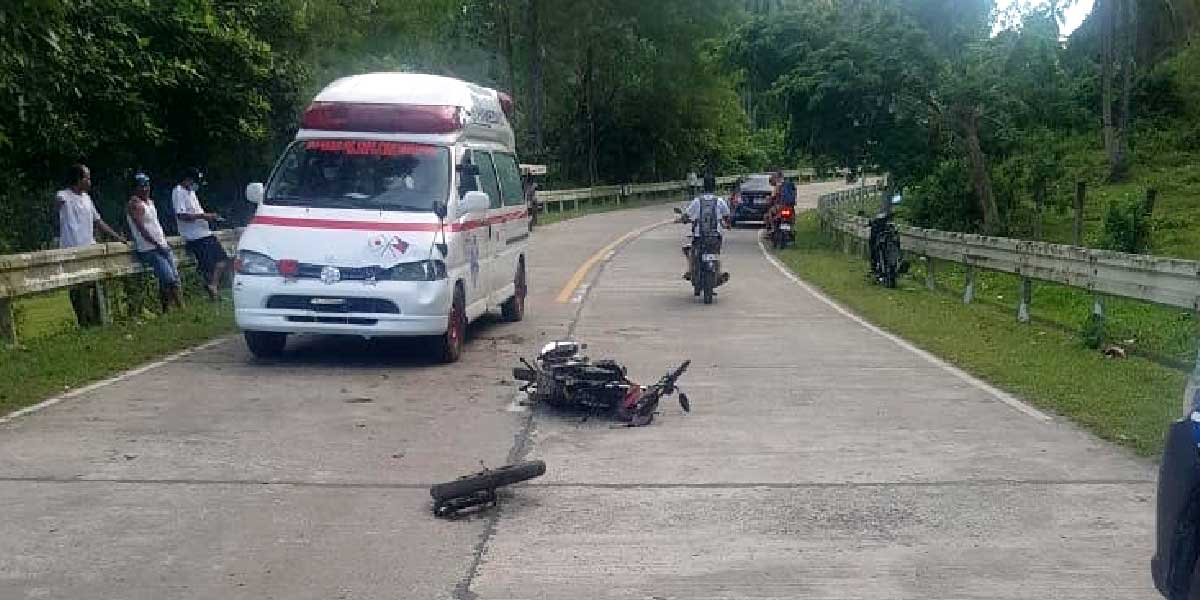 By Glazyl Y. Masculino
BACOLOD City – A motorcycle driver died while his friend was injured in a road accident along the highway of Purok 4, Barangay 1 Poblacion, Hinoba-an, Negros Occidental last Sunday.
Killed was Meynard Renquijo, 27, of Barangay Po-ok while wounded was Elmer Canillada, 39, of Barangay 2 Poblacion.
Police Corporal Louie Sembrano, traffic investigator of Hinoba-an Municipal Police Station, said that Renquijo fetched Canillada as they were supposed to go here that day.
Renquijo was allegedly speeding on their way to the town proper when he reportedly overtook a tricycle.
Renquijo then failed to control his motorcycle while approaching the curve portion of the road, causing him to crash into the railings on the roadside, Sembrano said.
Due to the impact, the motorcycle's front tire was detached and the victims were thrown off the bike.
Renquijo was pronounced dead on arrival at a hospital, while Canillada suffered minor injuries.
Both were not wearing helmets when the accident occurred, Sembrano said.