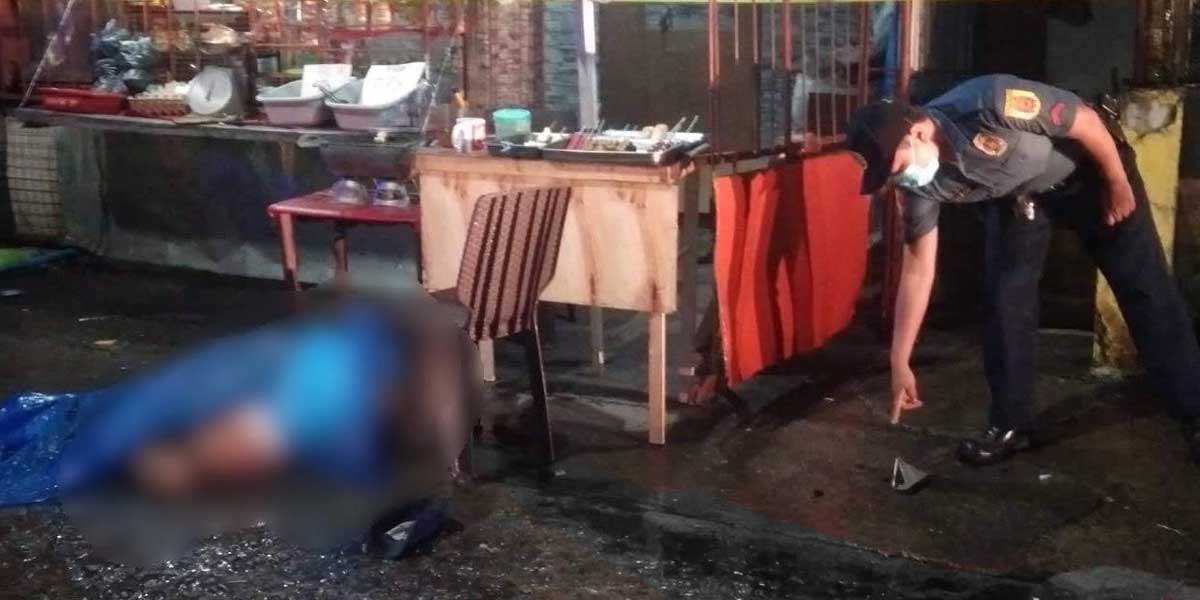 By Glazyl Y. Masculino
BACOLOD City – A man died while four others were wounded in separate shooting incidents here and in Negros Occidental over the weekend.
In Bacolod, Jovanie Gonzalez, 46, of Barangay Mandalagan was gunned down by an unidentified lone perpetrator on a motorcycle in the said village last Saturday.
Police Captain Armilyn Vargas, head of Police Station 3, said Gonzales was sitting near a sari-sari store and barbecue stand when the perpetrator passed by and shot him in the head at close range.
"Naglabay ining suspect, pag confirm niya na amo to ang biktima, nag balik siya kag amo pag tiro niya," she said.
Police recovered from the scene a slug of an unknown caliber.
Vargas said they are looking into the case as possibly drug-related because police recovered drug paraphernalia inside the victim's house.
A few days prior to the shooting, Vargas said that someone went to the house of the victim asking for a payment, based on the statement of his sibling.
"According sa utod, may gakadto na da sa balay sang biktima a few days ago nga gapanukot. Basi may nakuhaan siya bala items kag wala nabayran," Vargas said.
Vargas said the victim had no work and was sick.
This is the third shooting incident reported this month since July 2, and the 16th since June.
On the same day, in Hinigaran town, two persons were wounded in a commotion at a funeral wake in Barangay Pilar.
Police Lieutenant Colonel Necerato Sabando Jr., town police chief, identified the victims as Marjun Garganta, 31, and Daryl Dionelio.
Investigation showed that Dionelio's cousins were drinking liquor at the wake of their aunt, when Marlon Garganta, 29, who was reportedly drunk, came in and confronted Dionelio's cousin Paul David Gerangue.
A heated argument then ensued between Marlon and Gerangue that caused the former to challenge the latter to a fistfight.
However, Dionelio's other cousin named Johnrey Lim allegedly struck Marlon with an empty beer bottle on the head. They were pacified by the members of the family and their neighbors.
Marlon was then taken home by their neighbors, but he later went back, along with his brothers Marjun and Mark Garganta.
Another commotion occurred, wherein Marlon allegedly stabbed Dionelio in the stomach, while Mark also allegedly struck Dionelio with a steel pipe hitting his head.
Regie Villa allegedly shot Marjun's left leg.
Sabando said that Marlon and Mark were arrested while Villa fled after the incident.
Aside from drunkenness, Sabando said it's possible that they had previous arguments.
"Indi man to manghangkat or makadto kung wala sila dating away," he added.
Meanwhile, a shooting incident also occurred in Barangay Tortosa, Manapla town, that wounded Marlon Castro, 51.
The following day in San Carlos City, Roberto Agbay Jr., 41, of Barangay Rizal was wounded after he was allegedly shot by 40-year-old Jovanie Alora in the said village.
Police records disclosed that Agbay was standing in the area when Alora approached and asked him about the speaker box that the former pawned to the latter for P1,000.
The victim made an explanation to the suspect, but the latter allegedly punched him. This prompted the victim to retaliate, but the suspect grabbed his .38 caliber revolver and allegedly shot the victim's abdomen.
The suspect fled, while the victim will be subjected to a surgery, according to Police Lieutenant Ruby Aurita, public information officer of San Carlos City Police Station.
Police recovered from the scene a slug of .38 caliber ammunition.