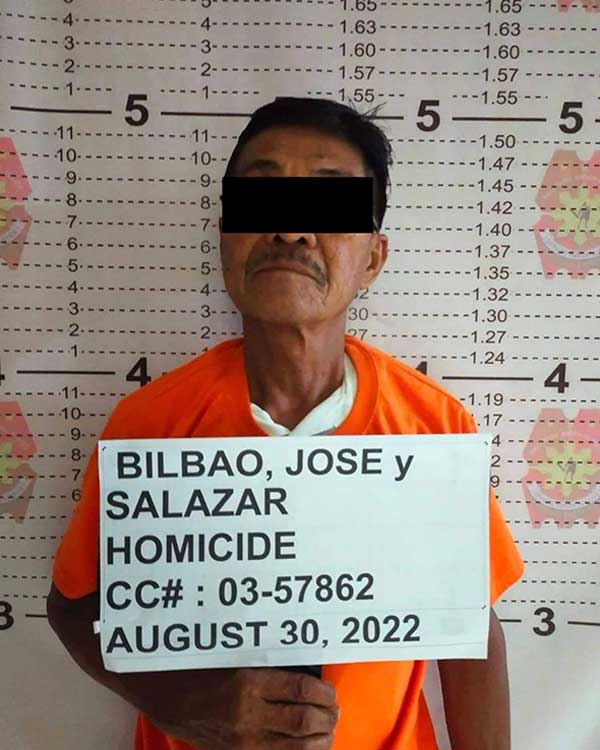 By Jennifer P. Rendon
After almost two decades, temporary freedom for a 62-year-old "wanted person" ended following his arrest in North Cotabato.
Jose Salazar was nabbed at his home at Purok 4 Barangay Sangat, M'lang, North Cotabato around 7:25 p.m. of August 30.
Salazar, Bingawan, Iloilo's top 2 wanted person, was accused of homicide.
The accused was arrested by the joint elements of Bingawan Municipal Police Station and M'lang Municipal Police Station.
Judge Roger B. Patricio of the Regional Trial Court Branch 38 in Iloilo City issued the arrest warrant on Sept. 22, 2004.
Salazar's case stemmed from a stabbing incident that happened on April 19, 2003 at Barangay Quinagyana, Bingawan.
Meanwhile, Brigadier General Leo Francisco, Western Visayas police chief, lauded the effort of the combined police units.
"This arrest bespeaks of your dedication and commitment to make the remaining wanted persons answer the offense they've committed," Francisco said.
The accused is presently in the custody of M'lang Municipal Police Station.