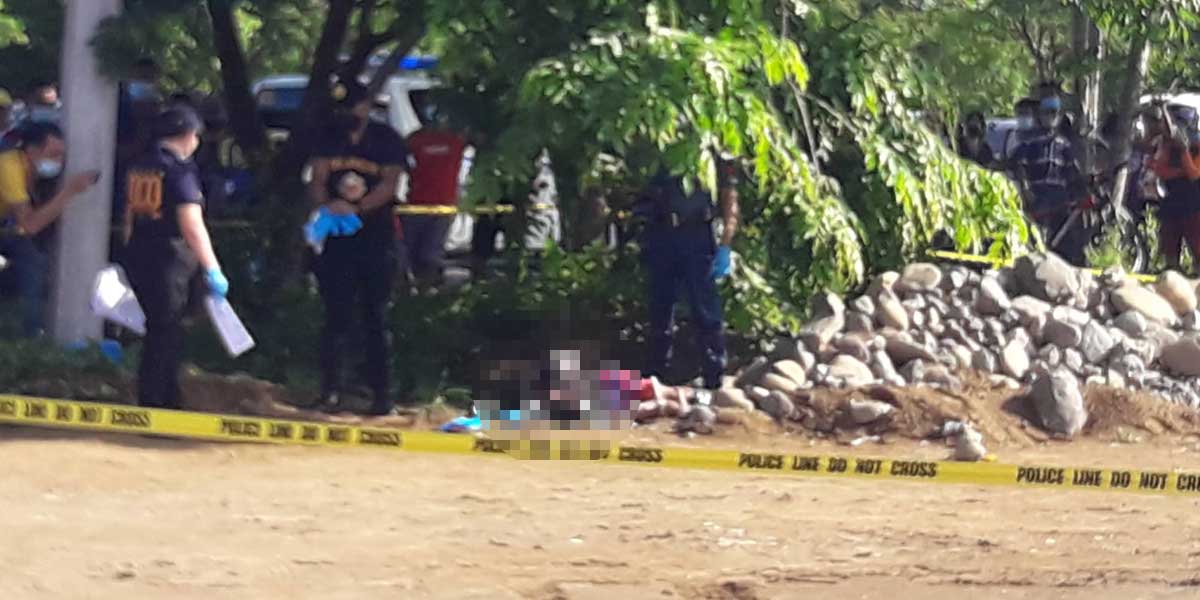 By Jennifer P. Rendon
A man who was sued for an alleged case of revenge killing was found dead on the same day he was sued before the prosecutor's office.
And it is highly possible that John Louie Macogue was also killed out of retaliation.
An 18-year-resident of Barangay So-oc, Arevalo, Iloilo City found Macogue's body on the roadside at the corner of C1 and Sunset Boulevard in So-oc village around 5:30 a.m. of June 8, 2022.
The body was initially tagged as a victim of summary execution until Macogue's younger brother confirmed the dead man's identity.
Macogue's hands and legs were bound with duct tape and nylon rope. His face was also wrapped with the same duct tape.
Major Chen Tañagras, Iloilo City Police Station 6 chief, said Macogue suffered gunshot wounds on his head.
Tañagras believed that the victim was killed someplace else and the body was later left in So-oc.
At nighttime, that portion of the village is poorly lit and the nearest structure was a construction workers' bunkhouse, which sits around 100 meters away from the area where Macogue's body was found.
"We couldn't rule on any motive for now," Tañagras said.
Macogue's friend claimed to have seen him alive last Saturday.
But investigators are not discounting the possibility that he was killed out of retaliation.
Macogue was accused of killing April Jane Nacionales on June 6, 2022.
Authorities believe Nacionales was killed for giving information to authorities that led to the arrest of Jezzel Macogue, 20, and her mother, Maria Luisa Sevilla, 46, both residents of Barangay Nazarreth, Buenavista, Guimaras.
Jezzel is Macogue's sister and Sevilla is their mother.
The mother-and-daughter tandem were arrested following a drug buy-bust on June 1 in Arevalo, Iloilo City.
Nacionales and Jezzel Macogue were believed to be prostituted women while Sevilla was an alleged pimp.
Police investigators also learned that Nacionales and Sevilla have been together when they were imprisoned at the Bureau of Jail Management and Penology (BJMP) female dormitory in Iloilo City.