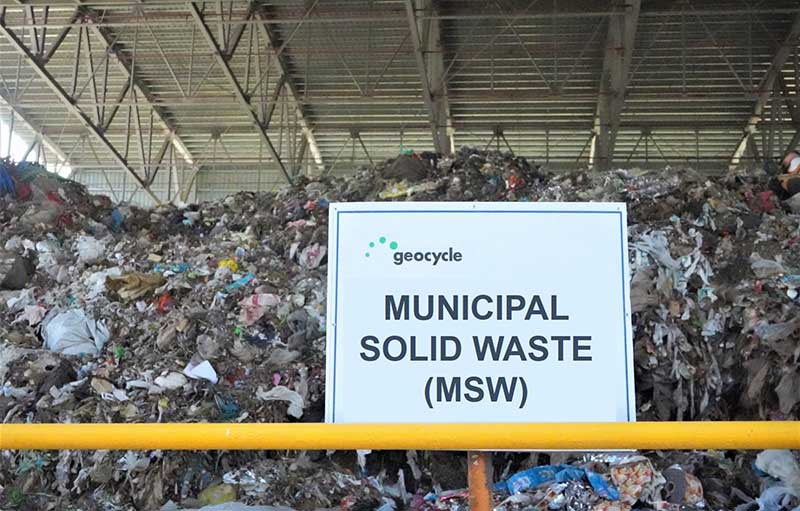 Change for the environment often seems the hardest thing to do, and yet the most important one.
For the past several years, Mondelēz International in the Philippines has been strengthening its actions on environmental protection, particularly on plastic waste.
The company is proud to announce its achievement of collecting 102,000 kilos of post-consumer plastic waste with partner Geocycle in the areas of Bulacan, Misamis Oriental, Davao City and La Union.
Starting in 2019 with a collection of just 1,000 kilos of plastic waste for the entire year, Mondelēz  International has been steadily understanding the opportunities for waste collection in the Philippines.
In 2021, the company achieved a milestone of 172,000 kilos' worth of collection and diversion of plastic waste. That means this amount of waste was diverted to better use and did not end up as landfill nor marine litter.
This year, the company announces its goal to collect and co-process more waste, and it's off to a good start with this partnership with Geocycle, the waste management unit of building solutions provider Holcim Philippines, Inc. The amount of waste collected and diverted through Geocycle is equal to the weight of 70 cars.
"Sustainability, particularly in the area of packaging and plastic waste, is one of the pillars of our strategy as a Company," explains Ashish Pisharodi, Country Director for Mondelēz International in the Philippines. "We call it sustainable snacking – a commitment to grow our business by making our snacks in the right way, with positive impact for people and the planet. This new partnership with Geocycle is one way we are showing our commitment to consumers, our stakeholders, our own people, and the environment." This collection of waste is brand-neutral, meaning the company collects most types of plastic waste, regardless of the maker or product.
Increasingly, consumers are expecting companies to make more than delicious products. According to Mondelēz International's 3rd State of Snacking report, "85% of global consumers surveyed  said they either buy or would like to buy snacks from companies that are working to offset their  environmental impact."
Supporting  environmental goals is something people demand of the companies who make products they consume. 70% give more value to brands that act in a responsible, transparent, and honest way towards the community (Kantar, 2021).
In working with Geocycle, snacks company Mondelēz International is collaborating with experts in the field of waste management to help support their sustainability goals. Geocycle is a leading provider of industrial, agricultural and municipal waste management services worldwide. It applies the proven technology of 'co-processing' and utilizes facilities of Holcim Philippines to help address waste challenges sustainably. This enables Geocycle and Holcim Philippines to recover energy and recycle minerals from waste, leaving no residue.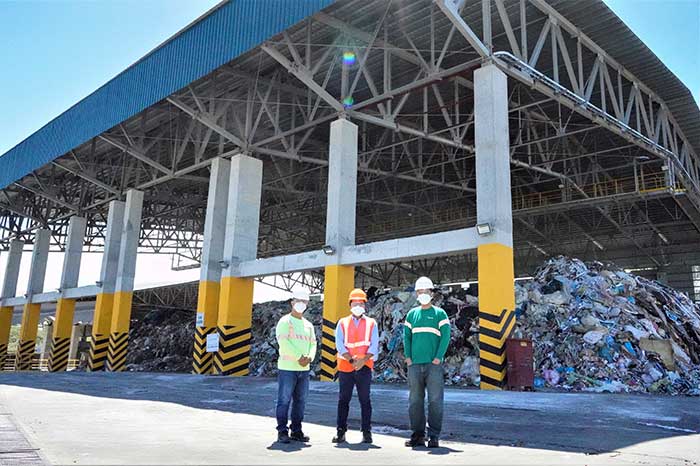 "We are extremely pleased to be working with Mondelēz International and supporting their sustainability journey," shares Jon Alan Cuyno, New Revenue Streams  Manager of Geocycle. "Our aim is to promote the transition towards a more extensive circular economy and create a zero-waste future. This means a future where plastic and other materials are not treated as waste; but are reused and repurposed to preserve natural resources and prevent pollution while producing essential building materials for development."
Mondelēz International similarly supports the circular economy of plastics. In 2021, the company pledged support for the Circulate Capital Ocean Fund (CCOF) as a limited partner. This involves an investment in CCOF to support scalable business solutions, thereby helping develop infrastructure for the collecting, sorting and recycling of plastic waste, including flexible films or sachets.
The Company's investment in CCOF is expected to finance enterprises that support the company's goal to collect more plastic waste than the company currently produces across India and Southeast Asia and will further CCOF's investments into flexible plastic waste collection, recycling and infrastructure enterprises.