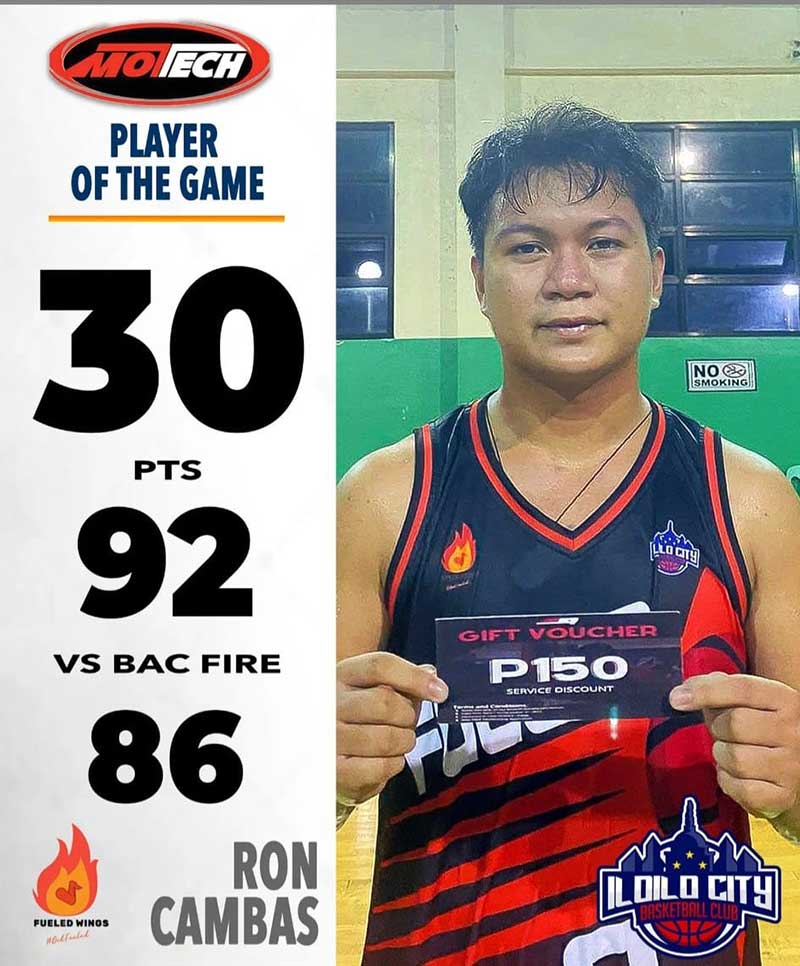 By Leobert Julian A. de la Peña
The LTC Fruits and Vegetables basketball squad and team Fueled Wings earned big-time victories during another scheduled double-header in the ongoing Iloilo City Basketball Club (ICBC) annual basketball tournament second conference.
Team LTC avoided a late-game collapse and survived the Clinica dental Dela Llana squad, 74-72, while the Fueled Wings stormed back from a double-digit deficit to outduel BacFire, 92-86.
Emotions immediately ran high in the very first game after team Clinica clawed back from a 19-point deficit and trimmed the lead to just two points in the final canto.
The duo of John Paul Sarmiento and JR Cava led the Clinica assault after burying consecutive shots from downtown.
However, with 17 seconds left in the game, team LTC wisely dribbled the ball away from getting fouled and rotated the ball quickly to avoid any sort of comeback from Clinica.
Team LTC controlled the pace of the game from the get-go and was having an easy time generating their scores mostly in the shaded area.
Aside from their efficient offense, LTC also tallied several momentum-clinching steals that helped their lead pile up heading into the last quarter.
Meanwhile, in the second game, a nip-and-tuck affair between Fueled Wings and BacFire took place in the Monterosa gym, Mandurriao, Iloilo.
Team Fueled Wings showed heart and completed an impressive comeback win after erasing BacFire's 10-point lead.
Ron Cambas was unconscious from the field and led Fueled Wings with 30 big points while Edmund Yudelmo contributed 17 points.
Despite 24 points from Bryan Guintu and 16 from Noel Adricula, BacFire still failed to re-take the lead and wasn't able to keep their ground in the clutch minutes of the game.