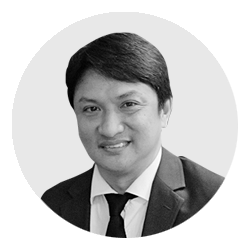 By Atty. Eduardo T. Reyes III
A stark paradox came about because of the pandemic. Executives of leading companies abroad are befuddled by workers running in short supply when the economy is in the doldrums so work should be in demand. But that is not the case because while work is available, workers are missing.
This phenomenon may be explained by the substantial "stimulus package" that rich countries like the US had rolled out during the effectivity of the stay-at-home edicts. Another, workers may be in fear of the virus that they would rather choose life over livelihood.
Across the globe, there is irony, too. But it is not of the welcome kind as that in the US. In our part of the world, many are called to work, but few are chosen. Just last week, job applicants intending to flock the Iloilo City Hall to seek assistance for work through the Public Services Employment Office (PESO) were instead advised to send their resumes on line. It does not take a rocket scientist to infer that in poorer countries such as the Philippines, it is not the workers that are in short supply, it is work itself.
There is no understating therefore the reality that work is a precious commodity in a country like ours. So when one has work,  it is important to appreciate what undergirds the employer-employee relationship: it is trust and confidence.
"Jurisprudence classify positions of trust and confidence into two categories.  
The first consists of those managerial employees or those "vested with powers or prerogatives to lay down and execute management policies and/or to hire, transfer, suspend, lay-off, recall, discharge, assign or discipline employees" as defined under Article 219 [212] (m) of the Labor Code. By the nature of their position, managerial employees are expected to exhibit utmost fidelity to the employer as they are entrusted with confidential and sensitive matters.  
The second category involves those who in the normal and routine exercise of their functions regularly handle significant amounts of the employer's money or property, such as but not limited to cashiers, auditors, and property custodians."(Salvacion A. Lamadrid v. Cathay Pacific Airways Limited and Vivian Lo, G.R. No. 200658. June 23, 2021,  uploaded on SC website on 8/24/2021). 
In this case of Lamadrid, a flight attendant was dismissed from service when she allegedly spirited out of the plane a bottle of water belonging to the airline company she worked for. This act was deemed a case of "misconduct". Thus: 
"Lamadrid's infraction was clearly a case of misconduct considering that it is "a transgression of some established and definite rule of action, a forbidden act, a dereliction of duty, willful in character, and implies wrongful intent and not mere error in judgment." It evidently eroded Cathay's trust and confidence in her."
            But because our Labor Laws are engineered to protect the worker, any possible lingering doubt must always be resolved in favor of the worker. This is especially applicable in instances when despite the wrongdoing, the value involved is miniscule (like the bottle of water in the Lamadrid case). Such situations may properly call for what is known in law as "compassionate justice" (which is actually an oxymoron).  The compassion will come in the form of punishing the employee up to a certain degree but without necessarily dismissing him or her from work.  
So, in Lamadrid, it was held that: 
"However, while the weight of evidence points to Lamadrid's infraction of company policy, We should also consider that this is Lamadrid's first infraction in her 17 years of service in the airline which involved a mere bottle of water. Concededly, the company laid down the penalties for violation of its policies; however, the evaluation of an employee's infraction should be dealt with fairness and reason. Simply put, all surrounding circumstances must be considered and the penalty must be commensurate to the violation committed by an employee. Termination of the services of an employee should be the employer's last resort especially when other disciplinary actions may be imposed, considering the employee's long years of service in the company, devoting time, effort and invaluable service in line with the employer's goals and mission, as in Lamadrid's case."(Salvacion A. Lamadrid v. Cathay Pacific Airways Limited and Vivian Lo, G.R. No. 200658. June 23, 2021,  uploaded on SC website on 8/24/2021).  
The ruling in this case is double-edged. For one, merciful justice applies when the employee's infraction involves a minimal amount or a property which is not so valuable to the employer as to cripple its business. This is because work is so prized that the law is willing to pardon the act when there is disproportionality between the penalty imposed and the company policy that was breached.
Yet, in another sense, no matter how small it may be, shenanigans of workers are shenanigans regardless of the value of the thing that may have been the object of the same. When trust and confidence erode, they erode. Period.  There is no sense in maintaining the employer-employee relationship when the trust and confidence that bind are gone.
(The author is the senior partner of ET Reyes III & Associates– a law firm based in Iloilo City. He is a litigation attorney, a law professor and a book author. His website is etriiilaw.com).