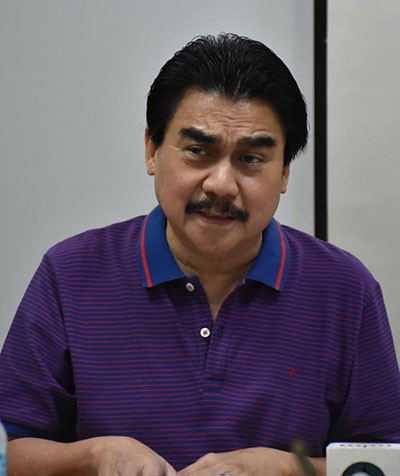 By Dolly Yasa
BACOLOD City – Mayor Evelio Leonardia said the National Inter-agency Task Force has approved the request to classify Local Chief Executives (LCEs) among the priorities for vaccination.
Leonardia said Department of Interior and Local Government Undersecretary Epimaco Densing confirmed the information.
This means the 1,634 provincial governors, city and municipal mayors will be vaccinated ahead of the general population. Also included are 42,046 barangay captains all over the country, Leonardia said.
Leonardia said LCEs will be classified as essential workers under Category A4.
"We salute Undersecretary Densing for the very quick response because it was only last Saturday [March 13], during his visit to Bacolod, when as National President of the League of Cities of the Philippines (LCP), I appealed to him to elevate this matter to the NIATF," he added.
"The rationale, among others, is that the LCEs are also frontliners in the fight against Covid19. The exposure and risks they encounter on a day-to-day basis as they serve their constituents are also very high," Leonardia said.
He also said that Mayor Mark Golez of Silay City likewise pushed for this proposition.
Councilor Renecito Novero, who was also with them then, also batted for the inclusion of other levels of elected officials, Leonardia said.
"We are sure this development will inspire and encourage our LCEs to work even harder and more effectively in the implementation of our Covid-19 programs, especially now that we are accelerating our efforts to vaccinate as many of our people and as fast as possible," he added.
Leonardia further said that he also asked Undersecretary Densing, as proposed, to include other officials down to the barangay kagawads.