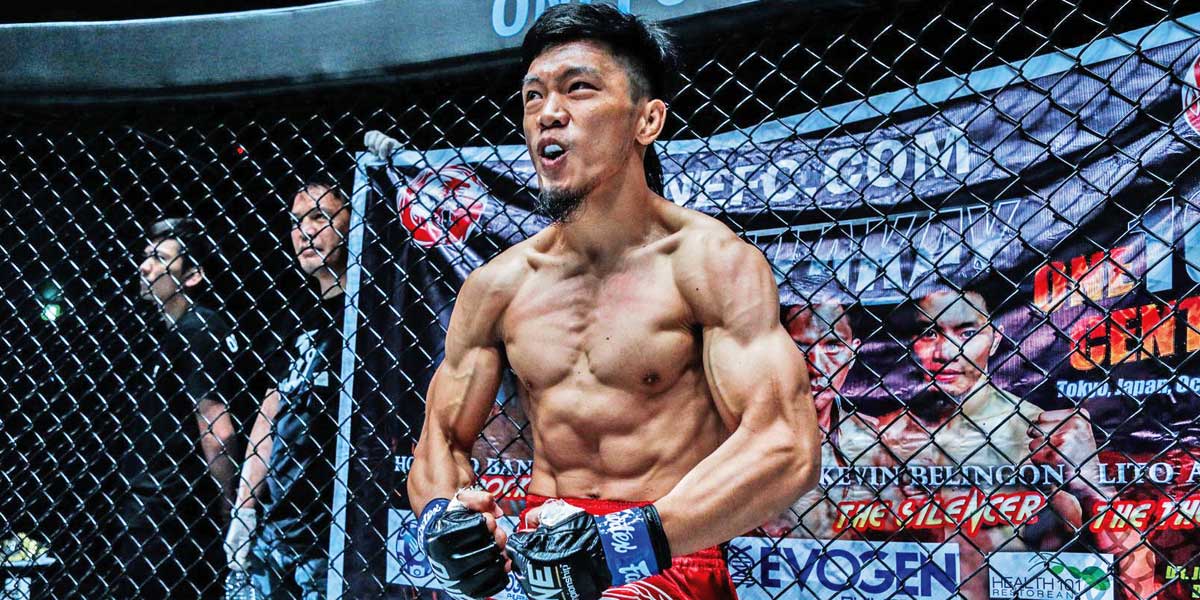 By Leobert Julian A. de la Peña
The electrifying and hard-hitting Lito "The Thunder Kid" Adiwang will make his return in ONE Fighting Championship as he is set to brawl with China's Hexigetu.
Popularly known as "Wolf of the Grasslands," Hexigetu is no stranger to the world of MMA and was the former CMPC Fighter of the Year way back in 2015.
Hexigetu is a natural wrestler but later on added sanda to his offensive artillery that made him an even more dangerous fighter.
On the other hand, Adiwang, one of the Philippines' most exciting rising stars in ONE FC, already proved to everybody his striking prowess.
Proof would be his last fight against Namiki Kawahara where the Filipino unleashed one vicious left hook that closed the show in the second round.
As Adiwang was able to capture the distance he wanted against the slippery Kawahara, the exclamation point was put as he timed his left hook perfectly to rack up his 12th win.
The Thunder Kid will be seeking to stop the surging and ground-expert Hexigetu as their clash of styles duel is already set in ONE: Revolution on September 24 at the Singapore Indoor Stadium.
Aside from Adiwang, another team Lakay member Yaw-Yaw Ardigma and Cebuano Roel Rosauro will also see action in ONE: Revolution.