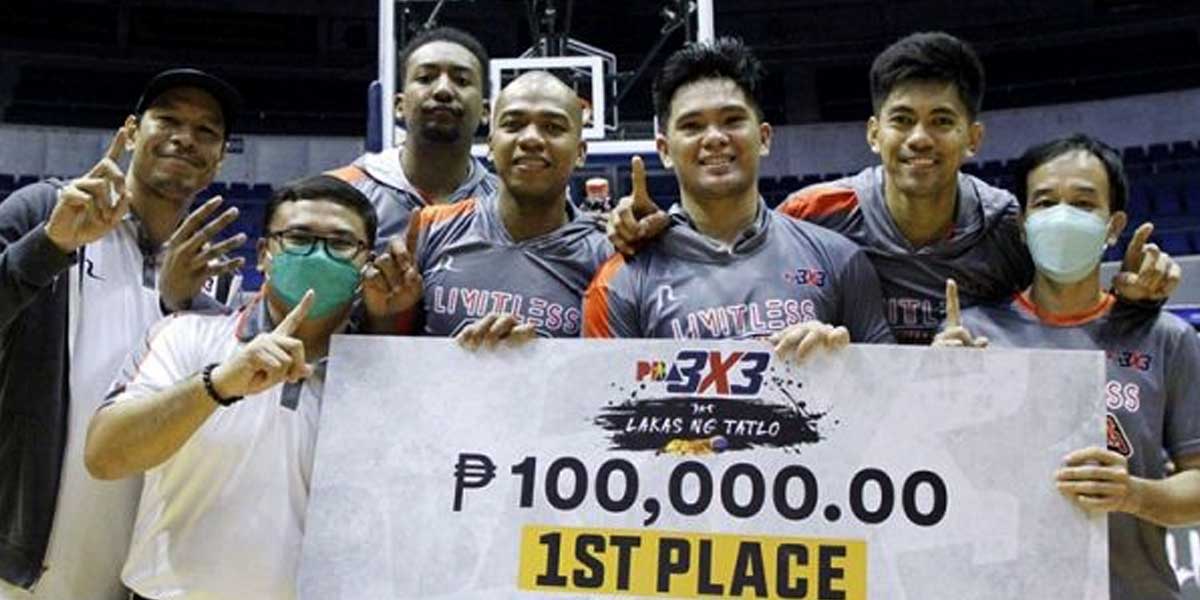 By Leobert Julian A. de la Peña
The mighty Limitless App showed that depth and chemistry will always be an ex-factor after a stunning come-from-behind victory against the TNT Tropang Giga, 21-20, in the PBA 3×3 Leg 3 Grand Finals.
Down early 2-7 against the blazing offense of the Tropang Giga led by offensive maestro Almond Vosotros, the Limitless squad found a hero in Jorey Napoles who carried them when they started to comeback and pick up the pace.
Napoles' three-point bombs kept them within striking distance including the dagger trey that gave them their first lead of the game, 19-18, with 1:24 remaining in the game.
The Tropang Giga looked to ice the game when they added two more points to their tally but Napoles once again delivered and sealed the title for Limitless after his put-back off a Brandon Ganuelas-Rosser miss.
Ganuelas-Rosser showed he is still the team's man in the middle and chipped in six points while Reymar Caduyac added one point and six big rebounds as he did the dirty work and dived for the loose balls to give Limitless numerous possessions.
With the Leg 3 championship, the Limitless franchise is already the most accomplished team since the league's kick-off with three titles.
"I'm still trying to make the team grow. There's still a lot of room for our team to grow. We have a great group of guys. The main thing is that they're growing every day. Every single day they're growing and improving," said coach Willy Wilson.
Meanwhile, in the battle for third place, Tonino Gonzaga and the Meralco Bolt survived Terrafirma, 21-18.