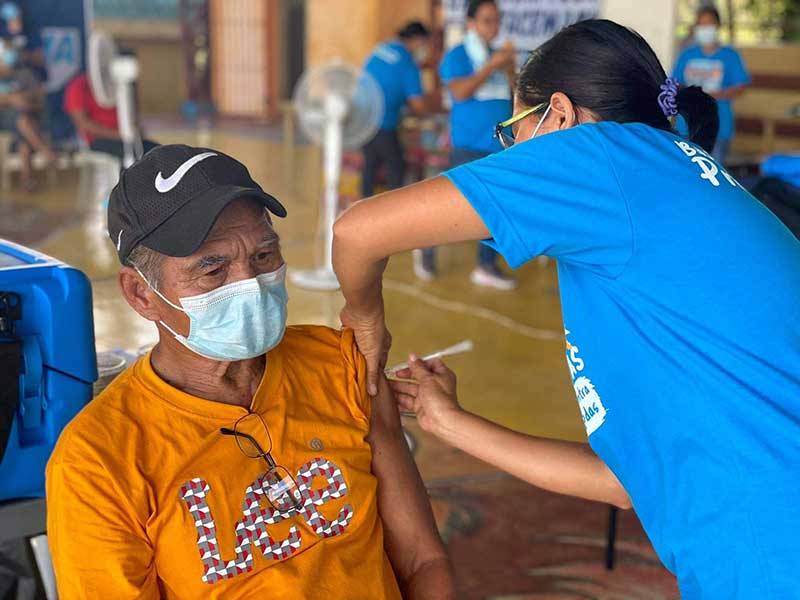 By Dolly Yasa
BACOLOD City – Provincial Administrator Rayfrando Diaz on Thursday called on Local Government Units (LGUs) in Negros Occidental to step up their vaccination drive against (COVID-19) to reach the 70 percent population immunity target set by the Department of Health (DOH).
Diaz stressed that the classification level of each LGU will be determined by the result of their respective vaccination drive.
The result of the vaccination drive is critical, and it has always been the basis of the risk classification level per LGU.
"This puts emphasis on the efforts of the LGUs to cooperate with our provincial vaccination drive and unless their vaccination percentage will go up, they will still be subject to limited activities and stricter limitations," he added.
Diaz said the vaccines and vaccinators are available from the province while LGUs know who needs to be vaccinated in their respective areas.
"So we are asking all the LGUs to respond and work on the ground especially those LGUs who have continuity from 2022 to 2025 and without transition having the same incumbent mayors," Diaz said.
He said that BHWs are in the forefront of the vaccination drive to look for the remaining vaccinees and were given incentives.
Earlier, Negros Occidental Governor Eugenio Jose Lacson expressed dismay over the low turnout of the vaccination drive despite efforts of local governments enticing residents to get vaccinated.
Residents are even given 5 kilos of rice if they get vaccinated and Barangay Health Workers are also given an incentive of P25 for every person they convince to do so.
Lacson said he is not even optimistic that the target to attain herd immunity in the province this month will be accomplished.
"Not at all, I am not optimistic at all. We are experiencing difficulties in convincing some sectors to have themselves vaccinated," Lacson told reporters here.