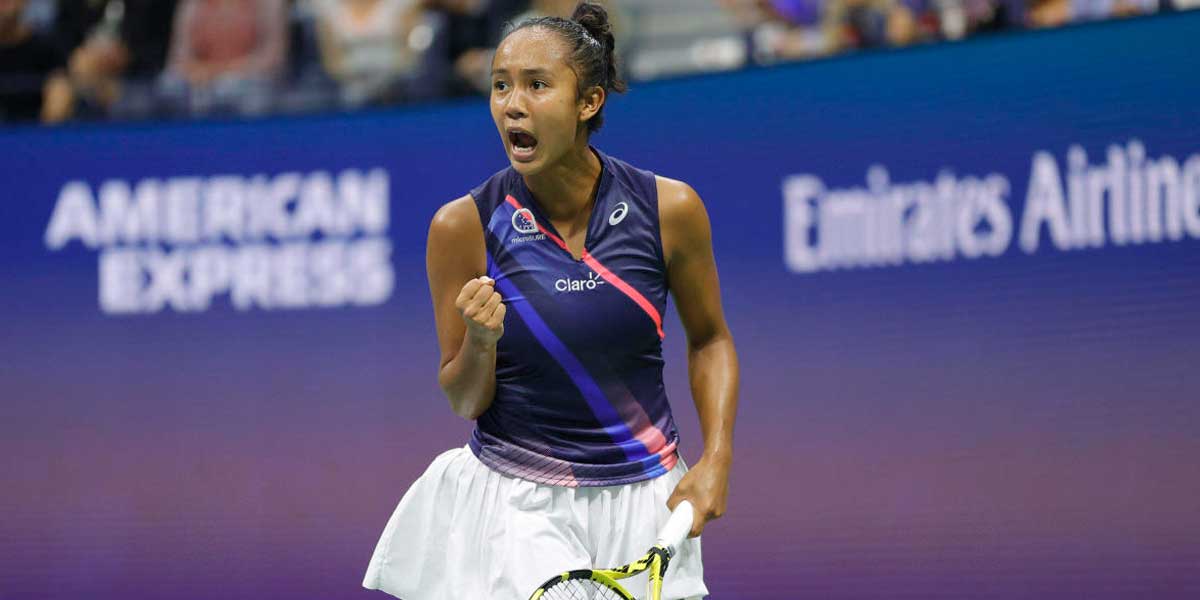 By Leobert Julian A. de la Peña
Ladies and gentlemen, the surging Leylah Fernandez is the real deal.
After taking down world no. 3 Naomi Osaka and world no. 5 Elina Svitolina, the Filipina-Canadian 'giant slayer' beat another top contender, this time world no. 2 Aryna Sabalenka, to reach the 2021 US Open Women's singles grand finals.
The fiery showdown ended in three thrilling sets, 7-6, 4-6, 6-4, and marked Fernandez's first-ever Grand Slam finals appearance as the current world no. 73 seed player.
Powerful, crafty, quick, and smart.
Those were just a few things Fernandez showed in her performance against the favored world no. 2 to win their highly-anticipated semifinals duel.
The younger Fernandez at 19 years of age shocked the world with her variety of shots that kept Sabalenka guessing.
Fernandez would hit down the line baseline forehands only to mix it up later on with her signature drop shots, outmaneuvering Sabalenka at every turn.
The top player from Belarus clawed her way back into the match after clinching the second set but the Fil-Canadian found her groove once again and stepped on the gas come the third set.
Fernandez was able to score an early breakpoint for a comfortable 4-2 lead. However, Sabalenka would strike back with her own breakpoint but saw herself fall at the hands of a more determined 19-year-old rising star.
Fernandez now continues her miraculous run in the US Open as she goes against another emerging tennis star, Emma Raducanu, in the finals.