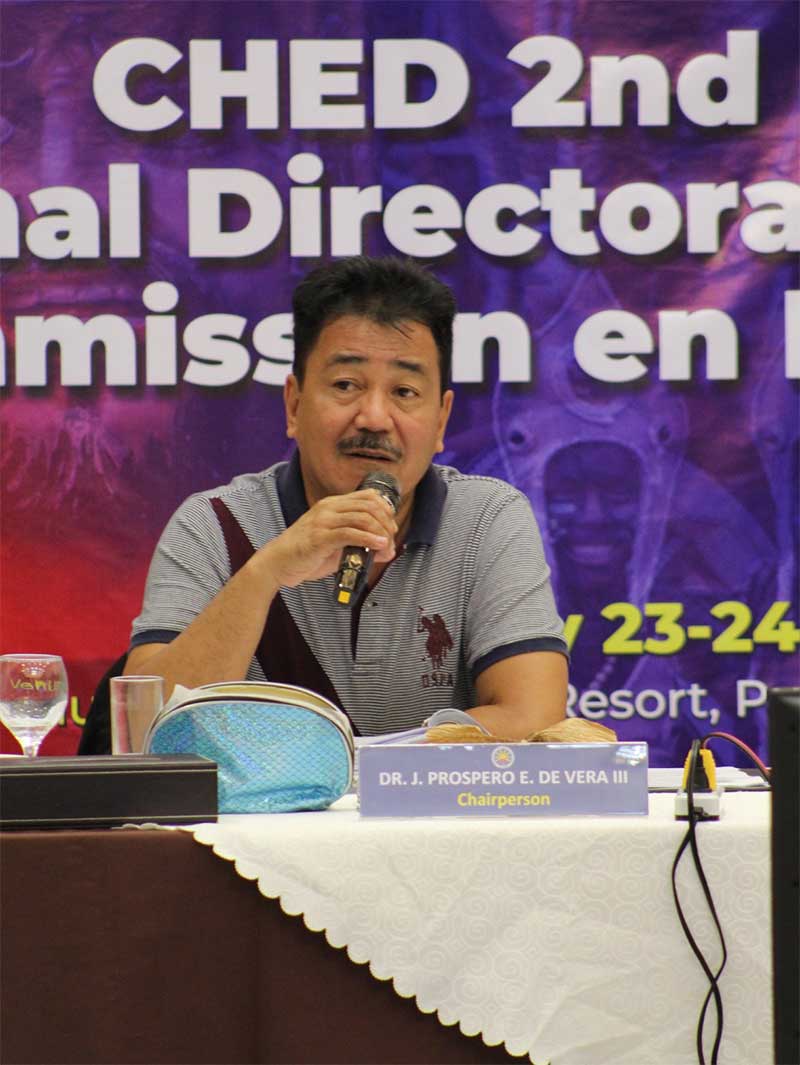 By John Noel E. Herrera
Commission on Higher Education (CHED) chairperson J. Prospero de Vera III distanced himself from the arrest of his sister who was tagged as a suspected rebel leader facing multiple criminal cases.
In a statement, de Vera hoped that his sister, Adora Faye is safe and in good condition while she is being detained.
"As a sibling, I hope and pray for her safety and good health in detention as she faces the cases filed against her," de Vera said.
Adora Faye, who was a martial law survivor and has been the face of women's struggle under martial law in the Philippines, is facing criminal cases for rebellion and multiple murder and multiple frustrated murder charges filed with the Regional Trial Court Branch 22 in Iloilo City.
Adora Faye was arrested in Barangay Teacher's Village in Quezon City on Aug 24, 2022 by members of Police Regional Office 6 in coordination with the Quezon City Police District and National Capital Region Police.
RTC Iloilo Branch 22 Judge Guilljie Delfin Lim issued the arrest warrant.
This would be the third time Adora Faye was detained and the second time under a Marcos administration.
The CHED official also noted that he had not seen nor spoken with his sister for more than 25 years already.
"I have not seen her and I have not spoken to her for more than 25 years since she decided to rejoin the underground movement. I do not share her views nor support her actions," de Vera said.
Meanwhile, PNP chief General Rodolfo Azurin Jr. said that Adora Faye was involved in the use of explosives, particularly anti-personnel mines that are banned by the Geneva Convention.
The Geneva Convention was a series of international diplomatic meetings that produced a number of agreements, in particular the Humanitarian Law of Armed Conflicts, a group of international laws for the humane treatment of wounded or captured military personnel, medical personnel and non-military civilians during a war or armed conflicts.
Adora Faye, who is allegedly the wife of the Communist Party of the Philippines-New People's Army (CPP-NPA) Central Committee member Jessie Licura, is also tagged as a staff officer of the general command of the CPP-NPA-National Democratic Front (NDF) and secretary of the central front of the CPP's Regional Committee Panay, according to the PNP.