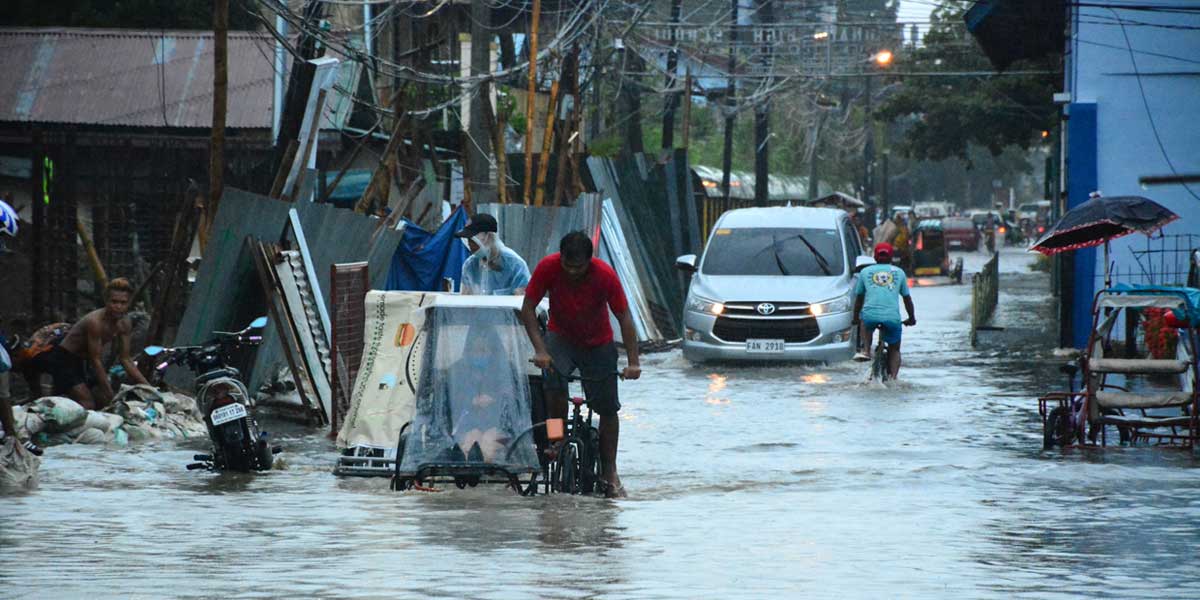 By John Noel E. Herrera
The Iloilo Provincial Health Office (IPHO) recorded a 53 percent decrease in leptospirosis cases so far this year compared to 72 cases with five casualties in 2021.
Based on the data from IPHO, Iloilo province logged 34 leptospirosis cases from Jan 1 to Aug 6, 2022.
Data indicated also that five persons died from leptospirosis this year. The fatalities were in the municipalities of Banate, San Miguel, Lambunao, Carles, and Concepcion.
IPHO also urged the residents to remain vigilant with the onset of the rainy season that might bring flooding.
"Malikawan naton ang leptospirosis kung hindi kita mag wade sa tubig baha pero kung ingkaso mag ubog gid man kita sa tubig-baha, kilanlan gilayon nga mag panghugas sang aton nga lawas, mag paligo gid, habunan maayo, kag kung may pilas magkadto gilayon sa aton health unit kay para maka-inom sang prophylaxis," said IPHO Health Officer Dr. Maria Socorro Colmenares-Quiñon.
(We can prevent leptospirosis if we do not wade into rainwaters or flood, but if we really have to wade into rainwaters, we need to immediately wash our bodies, take a bath, and if you have wounds, you go immediately to health unit to take a prophylaxis.)
In medicine, the term prophylaxis is used to describe procedures and treatments that prevent problems by addressing the potential issue before it actually becomes problematic.
Leptospirosis is a bacterial disease caused by bacteria of the genus Leptospira that affects both humans and animals, and one becomes infected of it through direct contacts with the urine of infected animals or with a urine-contaminated environment.
Early symptoms of Leptospirosis include high fever, severe headache, muscle pain, redness of eyes, chills, abdominal pain, hemorrhages in the skin and mucous membrane, rashes, vomiting, and diarrhea.
Without treatment, Leptospirosis can lead to kidney damage, meningitis, liver failure, respiratory distress, that could all lead to death.