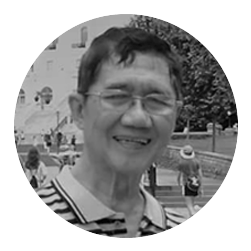 By Herbert Vego
"PATIBONG!"
In that one Tagalog word did Manila-based broadcaster Percy Lapid (DWBL) describe the "sure unification formula" as a trap foisted by Sen. Panfilo "Ping" Lacson to Vice President Leni Robredo, who has still not decided on running for President in 2022.
Lacson, a presidential contender himself, unwittingly alluded to the "trap" when he confessed having met with Robredo with an offer, which was for both of them to file a certificate of candidacy for President and watch the pre-election surveys.  Whoever tops the surveys would run against the administration candidate. The others would withdraw their candidacy and support Senate President Tito Sotto as their common choice for Vice President.
Between them, regardless of the possibility of other presidential aspirants coming up, only either Robredo or Lacson would run against the administration bet, depending on who bests the other in the surveys.
In reaction to Lacson's proposal, Robredo said in a radio interview, "Pag nag-file ako, kailangan kong ituloy ang laban. Pag nag-file ako, hindi ako puwedeng umatras, kahit gaano pa kahirap, kasi prinisenta ko na ang sarili ko sa publiko eh. Yun yung reason bakit hindi ako agreeable sa proposal."
The "trap" is so obvious only a "bobo" would fall for. Knowing that political surveys in this country are rigged, why should Robredo even push her luck against someone with no serious intention to beat whomever President Duterte would anoint?
It's a cinch that presidential daughter Sara Duterte Carpio would be it, with the father sliding down to "vice".  The "floating" of Sen. Bong Go as an alternative contender is meant to paint a picture of "democracy" within the ruling party, PDP-Laban.
Both Lacson and Sotto are known Duterte lackeys. They are the authors of the "Anti-Terrorism Act of 2020" that allows warrantless arrest against government critics for "inciting to rebellion" with no need for martial law.
Its constitutionality has been challenged by lawyers in the Supreme Court, which until now has been "sleeping" on it. Bakit kaya?
The then Chief Justice Diosdado Peralta resigned in March this year, one year before his scheduled retirement in 2022. Was he afraid of presiding over the constitutionality issue raised against the law?
Earlier in November 2020, Associate Justice Priscilla Baltazar Padilla had retired barely four months since her appointment in July 2020. While the reason given was "physical disability,"
President Rodrigo Duterte appointed Associate Justice Alexander Gesmundo as the new chief justice. With five more years before his retirement age in 2026, he is not extended to do a Peralta.
But neither is he expected to rule on the "Anti-Terrorism Act" before the May 9, 2022 elections.
MORE POWER'S RATE REDUCTION 'NO JOKE'
MORE Power has proven to all its electricity consumers that the company's President Roel Z. Castro was sincere in his promise to trim power rates in Iloilo to the lowest in the Philippines starting in the billing month of July 2021. Its residential rate has gone down from P10 to P6.45 per kilowatthour  — meaning, minus P3.55.
This claim is already verifiable, the July bills having been received by MORE Power customers already. To cite a good news conveyed to us by our friend Raquel Muzones Chavez of Molo, "My July bill is only P2,107. I was paying between P3,000 and P4,000 in the previous months."
We tried to compare MORE Power's residential rate with that of the Manila Electric Co. (MERALCO), which is much higher at P8.90 per kWh.
MORE Power's rate reduction may be attributed to the construction of its switching station at Banuyao, Lapaz that has enabled it to directly connect with the transmission lines of the National Grid Corporation of the Philippines (NGCP); and to purchase 100 percent of its cheaper but cleaner power supply from the geothermal plant of the Power Sector Assets and Liabilities Management Corporation (PSALM).
According to MORE Power spokesman Jonathan Cabrera, the reduction of the power cost may also be attributed to their aggressive campaign against pilferage.  Stolen electricity falls under system's loss, chargeable to both paying customers and the distribution utility.
"Barato na kuryente," we heard Jonathan say, "sagad pa kamo pangawat?"
When MORE Power took over the operation of its predecessor, Panay Electric Co. (PEC), there were 30,000 "jumpers" installed in pilferers' homes.  The caught pilferers have already been charged in court.
This has encouraged the illegal users to apply for valid connections.  Thus, from around 65,000 paying customers, the number has risen to 88,000.