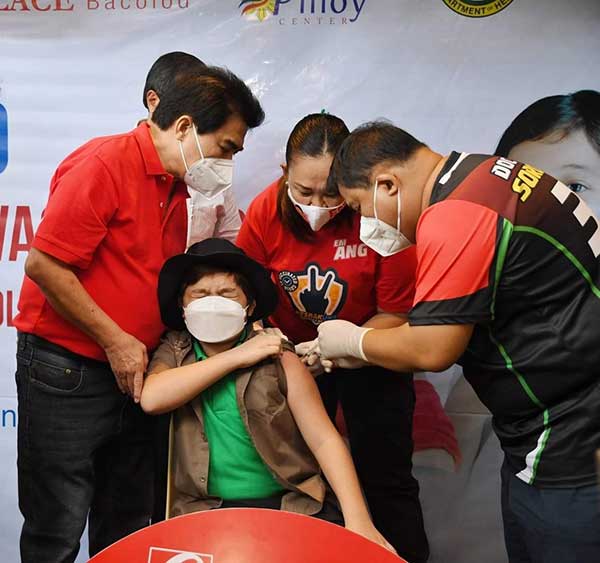 By Dolly Yasa
BACOLOD City – Mayor Evelio Leonardia called on Bacolod residents "to learn to live with the virus and adjust to it accordingly and cautiously".
The mayor issued the call after data from the Emergency Operations Center-Task Force indicated that Bacolod City logged zero COVID-19 case on Monday, Feb 21, 2022.
"We must learn how to live with the virus and adjust to it accordingly and cautiously," Leonardia said.
Leonardia thanked Bacolodnons for heeding the city government's call for continued compliance with minimum health protocols despite the decline of cases the past several weeks.
Records showed that the first time Bacolod posted zero COVID case was on March 10, 2021.
On Feb 2, 2022 Bacolod City also registered zero cases for the day, Dr. Chris Sorongon, EOC-TF deputy for medical data analysis said.
The last seven days saw a drop in cases to 14 and further slipped to 12, then to 11 daily infections from Thursday until Saturday.
"Six cases were reported by the EOC-TF on Sunday and zero tonight," Leonardia said, quoting task force's Sorongon and secretariat head Theresa Quebrar-Manalili.
"This is a testimonial to the Bacolodnons' full cooperation as we continue the fight against the pandemic. Credit also goes to our EOC Task Force, headed by former councilor Em Ang, and health frontliners," he added.
Meanwhile, the Department of Health-6 has placed Bacolod under risk classification "Alert Level 1" following the decline in the number of cases in the past weeks.
At least six Local Government Units (LGUs) in Western Visayas, including Aklan, Antique, Capiz, Guimaras, Iloilo Province and Negros Occidental were classified under Alert Level 2.