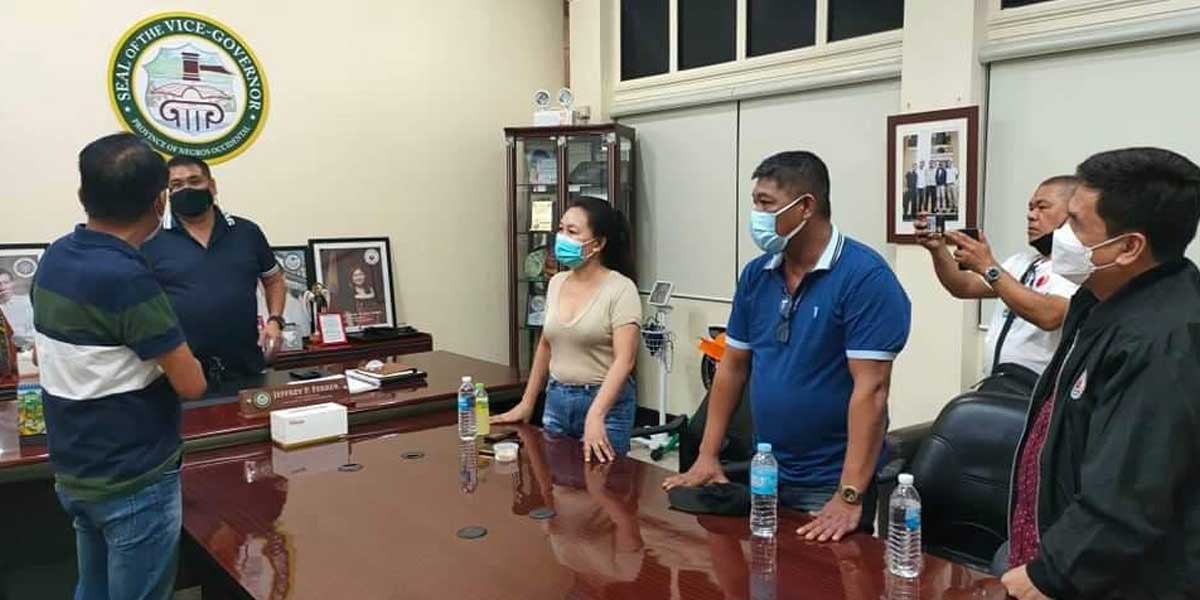 By Dolly Yasa
BACOLOD City – Atty. Jomax Ortiz is optimistic that former Isabela, Negros Occidental mayor Joselito Malabor and his co-accused in the murder of Moises Padilla town councilor Jolomar Hilario will be granted bail.
Ortiz issued the statement after the court hearing Friday where the prosecution failed to present their witness.
Malabor surrendered to Negros Occidental Vice Gov. Jeffrey Ferrer Thursday afternoon who immediately turned him over to the National Bureau of Investigation for custody.
With Malabor were barangay captain Armando Cordero of Maytubig, and Amy Locsin, all of Isabela town, who were also implicated in the crime.
The three respondents, as well as Moises Padilla Vice Mayor Ian Villaflor and Councilor Jimmiedon Plaza, who also surrendered to Ferrer in September 2021; Councilors Vincent Garcia and Morito Flores, who are both in police custody, were earlier denied bail by the court.
Malabor, who lost to Irene Montilla in the Isabela mayoral race in 2019, dismissed his implication to Hilario's murder as "politically-motivated," and plain and simple harassment.
He disclosed that four other murder cases filed against him earlier were dismissed by the prosecutor.
Malabor said it was still a mystery to him and the two incumbent barangay officials of Isabela as to why they were implicated in a murder case in Moises Padilla
Ortiz said his clients were implicated in the murder of Hilario based on the testimony of a witness he identified as Jomer Pablo, an inmate.
Pablo failed to show up in the hearing Friday.
Ortiz said that the witness has already executed an affidavit of recantation, claiming that he was forced or coerced by some persons whose identities he withheld.
"Our position, he stressed, is that this case is orchestrated. This is a very malicious, baseless case for murder against these innocent people here," Ortiz said, apparently referring to Malabor, Locsin, and Cordero.
Earlier, Ortiz said he is optimistic that his clients will be granted bail by the Guihulngan RTC after the recantation of the witness.
Ferrer said his office is open to anybody who needs help. He welcomed the decision of Malabor and the two barangay officials, who are close to him, to surrender.
Ferrer assured them that they are in good hands while in the custody of NBI.
The New People's Army had previously issued a statement claiming responsibility in the killing of Hilario on March 31, 2019.
Moises Padilla Mayor Ella Celestina Garcia-Yulo and her husband were earlier implicated in the case. But the charges were later dismissed by the court.
Malabor, who retired from politics after serving as councilor, vice mayor and mayor of Isabela, said he was recently ordained as a pastor.