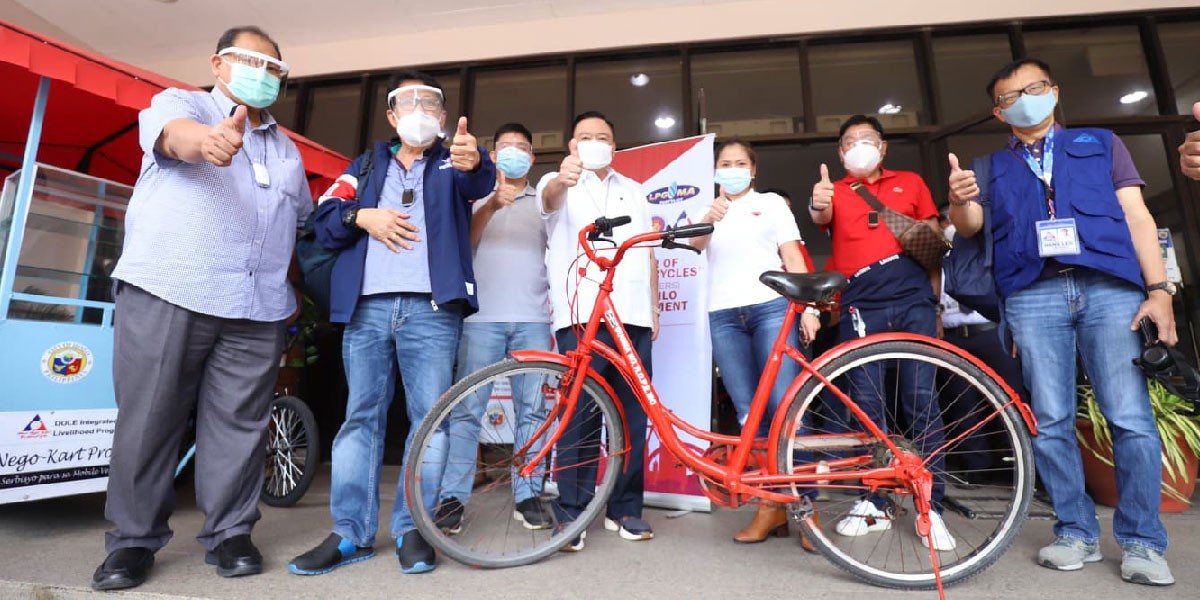 By Joseph B.A. Marzan
Iloilo City Lone District Representative Julienne Baronda on Tuesday expressed confidence that the city will have two representatives to the House of Representatives by 2022 as her proposed redistricting bill starts its hurdle in the Senate.
The House plenary on February 2, 2021 approved House Bill No. 3074 by an overwhelming majority of 207 in favor and 6 abstentions.
The bill splits Iloilo into two congressional districts, with Jaro, La Paz, and Mandurriao districts comprising the first congressional district, and Arevalo, City Proper, Lapuz, and Molo making up the second district.
It also allocates 14 seats in the Sangguniang Panglungsod (seven per legislative district) aside from the ex-officio posts for the presidents of the Sangguniang Kabataan Federation and the Liga ng Mga Barangay.
HB No. 3074 was authored by Baronda and co-authored by Reps. Michael Gorriceta (Iloilo-2nd), Raul Tupas (Iloilo-5th), and Joseph Stephen Paduano (Abang Lingkod Partylist).
This bill, Baronda said, was a "resurrection" of an older bill filed by then-congressman now Mayor Jerry Treñas in the 17th Congress.
The older bill, HB No. 1219, was also approved by the previous House on May 22, 2017, and was transmitted to the Senate on May 24, 2017.
It remained pending in the Senate Committee on Local Government, with the last action being an ocular inspection on June 22, 2017.
According to the House's website, the current redistricting bill has already been transmitted to the Senate on Feb. 3.
Baronda said she hopes to lobby for the bill with Senators, where it is still waiting referral to the Committee on Local Government chaired by Senator Francis Tolentino.
"It's already in the Senate. There are many senators who have committed, but we are waiting for that bill to be referred to the Committee on Local Government," Baronda said.
The lady lawmaker said she is optimistic on a Senate version of HB 3074, saying that she can still push for its passage before Congress adjourns on March 27.
She also said that she has already secured the support of Senator Maria Imelda Marcos and Senate Majority Leader Juan Miguel Zubiri, and is still following up with Senator Panfilo Lacson.
She added that she had not yet spoken to Ilonggo Senate Minority Leader Franklin Drilon, as he also requested "something" in one of the city's districts, which she did not mention.
"The mayor and I have talked to Senator Imee Marcos, Zubiri, and previously Ping Lacson, but we have yet to visit his office next week. As to Senator Drilon, we were supposed to call him last week, but it was put on hold because he also wanted something in one district. I am always optimistic for our city," she added.
As to the opposition to the redistricting push, Baronda only had kind words for them.
"God bless them. The people of the city deserve another seat in the Congress for more representation, and for more programs, especially in social services, and also for the city hospital," she said.
SUPPORT
Liga ng mga Barangay Iloilo City President Irene Ong told media on Thursday that the barangay captains' support for the redistricting bill was unanimous due to its benefits and the necessity of having two districts.
Ong mentioned the example of Marikina City, which was split into two congressional districts in 2006 via Republic Act No. 9363.
"Barangay captains are in favor of redistricting because at least we have two representatives in Congress, where we will have a greater voice. Whatever support the national government will give to us will be doubled. It's time that Iloilo City redistricts because it is growing, like Marikina," Ong said.
HURDLE
Department of Budget and Management Secretary Wendel Avisado, who went to Iloilo City on Tuesday upon Baronda's invitation, said there will be hurdles in the redistricting move, but it will be better for the city in the long run.
"There will always be an implication, but the good news is that it will add up to whatever the resources the city has, comparing now as to when the new district will be added. For every congressional district, there is a representative, and there will be additional projects," Avisado said.