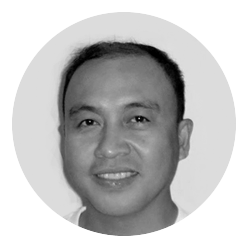 By Alex P. Vidal
"Farewell, fair cruelty."—William Shakespeare
AT 10:13 p.m. last night in New York City, I opened my email and saw the last "Dear Alex" letter from our beloved Governor Andrew Mark Cuomo, 63.
I was stunned and heartbroken.
Cuomo, who doesn't know me personally from Adam, would've been the best President of the United States had he ran and President Joseph "Joe" Biden Jr. hadn't clinched the official berth in the Democratic Party primaries en route to a showdown in the 2020 U.S. presidential election against then reelectionist President Donald Trump.
Like millions of fellow New Yorkers, I admire Governor Cuomo's brand of leadership.
I watched his daily press briefings (he was the only governor in the United States to do that) during the height of the COVID-19 pandemic when New York became the epicenter in the world in terms of number of cases and death.
Despite our depressing situation during the pandemic, Governor Cuomo inspired us and gave us reason not to give up and to continue to soldier on amid grief and uncertainties, until New York was able to recover and bounce back from despair and hopelessness this year.
It's so sad that he has to go amid allegations he sexually harassed 11 women.
We just "lost" a magnificent leader.
-o0o-
Here's Governor Cuomo's last letter to me sent at 6:34 p.m. August 23, 2021 which he also certainly sent to other New Yorkers:
Dear Alex, Tonight, as you may be aware, I am stepping down as Governor of New York at 11:59pm. Lieutenant Governor Kathy Hochul will become governor, and we all wish her success. So I want to send my final note to you as governor.
New York's future is based on what we have accomplished together, and during my tenure we've shown that New York has a spirit that reaches for the skies. We have worked to make New York the progressive capital of the nation. From passing Marriage Equality and the $15 minimum wage to enacting Paid Family Leave and the NY SAFE Act, from building new bridges and airports to combating climate change, from fighting against hate to fighting COVID—together we did what no one thought could be done.
We didn't get everything done that we wanted to, and we didn't always get it quite right, but I want you to know, from the bottom of my heart, that every day I worked my hardest, I gave it my all, to deliver for you. Thank you for empowering me to fight for you. Thank you for your trust in me through COVID. Thank you for the honor of serving you.
And never forget: Always stay New York tough, smart, united, disciplined and loving. It's the essence of what makes New Yorkers so special. Ever Upward, Governor Andrew M. Cuomo
-o0o-
We "never made it through the rain" after a strange thing happened while Barry Manilow was about to sing his 1980 hit, "I Made It Through the Rain" in the superstar-laden "Homecoming Concert" in New York City's Central Park August 21 afternoon: a loud thunderstorm struck.
He was able to actually render two of my most favorite songs: "Copacabana", "Can't Smile Without You" and "Mandy" and was about to sing "I Made It Through the Rain" when the thunderstorm, signaling the arrival late Saturday of hurricane "Henri", exploded loudly sending people to scamper and leave the
The concert was eventually canceled because of dangerous weather as Hurricane Henri approached the Northeast on August 21.
Manilow began performing "Can't Smile Without You," as part of a medley of his hits when the announcement interrupted his performance, ordering concert-goers to immediately leave the park and seek shelter.
The Grammy Award-winning senior citizen continued on, not realizing at first what was happening.
-o0o-
Organizers repeated over public address for concertgoers to "calmly move to the nearest exits and proceed to areas outside of the park."
The five-hour concert, intended to celebrate New York City's recovery from the coronavirus pandemic, was about halfway through when the weather became an issue.
Heavy rain and lightning filled the sky.
As the crowd—estimated at more than 60,000–began leaving the concert area, there was a moment of optimism that the show might resume once the weather cleared. But a few minutes later, another announcement said it was canceled as the downpour intensified.
Mayor Bill de Blasio later tweeted, "While it's disappointing that tonight's concert had to end early, the safety of everyone in attendance had to come first."
The highly promoted mega-concert featured Bruce Springsteen, Paul Simon, Jennifer Hudson, Carlos Santana, LL Cool J and Andrea Bocelli among the performers.
(The author, who is now based in New York City, used to be the editor of two dailies in Iloilo)