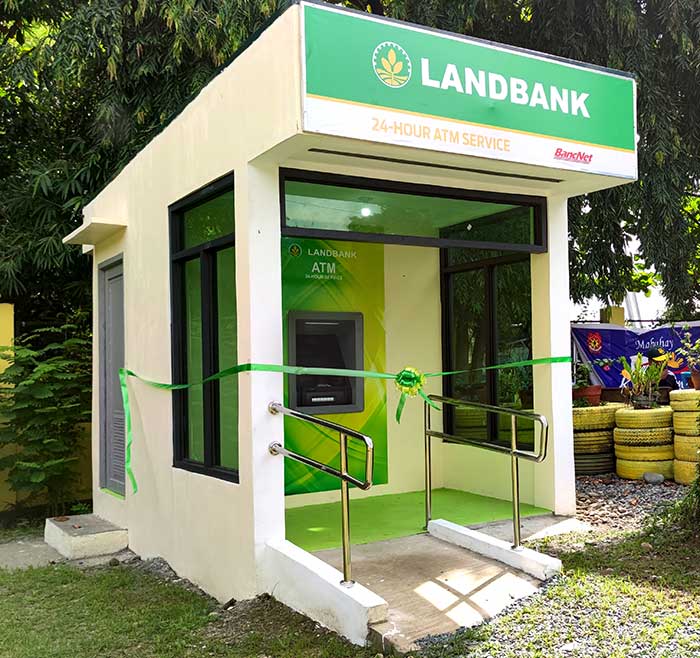 MAYANTOC, Tarlac – The Land Bank of the Philippines (LANDBANK) recently installed the very first Automated Teller Machine (ATM) in the previously unbanked third-class municipality of Mayantoc.
Located right in front of Mayantoc's municipal hall and police station, the LANDBANK ATM will help make banking safer and more convenient for government employees and other clients of the Bank in the municipality composed of 24 barangays.
The new ATM will also service the cash requirements of 1,300 beneficiaries of the National Government's Conditional and Unconditional Cash Transfer (CCT/UCT) Programs, who previously needed to travel to nearby towns to access their cash aid due to the unavailability of ATMs in Mayantoc.
This new physical touchpoint brings the number of LANDBANK ATMs in Tarlac to 33, complementing seven (7) LANDBANK branches across the province which services Tarlac City and all 17 municipalities.
"LANDBANK is promoting financial inclusion and economic development to remote municipalities in the country. We will continue to expand our touchpoints to service more communities, especially the unbanked and underserved," said LANDBANK President and CEO Cecilia C. Borromeo.
Aside from the offsite ATM installation, LANDBANK also provides banking services to Mayantoc through the Iggy R. Castro Hardware as the state Bank's Agent Banking Partner since 2019.
Under the Agent Banking Program, LANDBANK partners with client cooperatives; associations; rural banks; local government units (LGUs); micro, small and medium enterprises (MSMEs); and private entities to help provide basic banking services to areas with limited or no LANDBANK presence.
As of 30 June 2022, LANDBANK has a total of 608  branches, 58 lending centers, 2,847 ATMs, and 233 cash deposit machines (CDMs) nationwide, in line with its continuing thrust of advancing financial inclusion and countryside development.