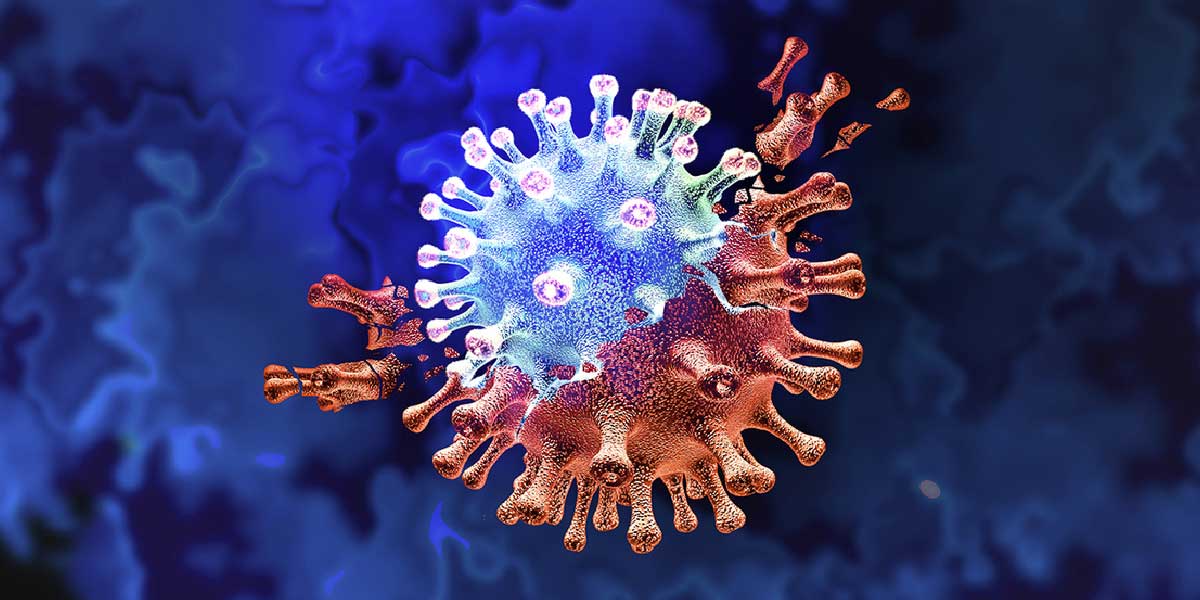 All viruses, including SARS-CoV-2, the virus that causes COVID-19, change over time. Most changes have little to no impact on the virus' properties. However, some changes may affect the virus's properties, such as how easily it spreads, the associated disease severity, or the performance of vaccines, therapeutic medicines, diagnostic tools, or other public health and social measures.
The Lambda variant, which has been confirmed in Negros Occidental in Region 6, has been tagged as a variant of interest by the World Health Organization.
Variants of interest (VOI) are:
-with genetic changes that are predicted or known to affect virus characteristics such as transmissibility, disease severity, immune escape, diagnostic or therapeutic escape; and
-identified to cause significant community transmission or multiple COVID-19 clusters, in multiple countries with increasing relative prevalence alongside increasing number of cases over time, or other apparent epidemiological impacts to suggest an emerging risk to global public health.
The WHO reported that the Lambda variant was first documented in Peru in December 2020 and was designated VOI on Jun 14, 2021 as laboratory studies showed it has mutations that resist vaccine-induced antibodies.
But Health Undersecretary Maria Rosario Vergeire said in a radio interview that all vaccines are still effective even after laboratory experiments found that the Lambda variant's mutations help it resist neutralization by vaccine-induced antibodies.
"Hindi naman po siya mas kumakalat compared to the Delta variant… Wala po tayong ebidensya ng resistance na sinasabi against the COVID-19 vaccine (It is not more transmissible compared to the Delta variant… There is no evidence of its supposed resistance against the COVID-19 vaccine)," Vergeire said.
"Dalawa ang levels of immunity natin when we receive the vaccines. Meron po tayong tinatawag na sa antibody level at meron din no'ng cell-mediated immunity at hindi naman po naaapektuhan pa 'yung cell-mediated immunity (We have two levels of immunity when we receive the vaccines. There is one at the antibody level and there is cell-mediated immunity, which has not been affected yet)."